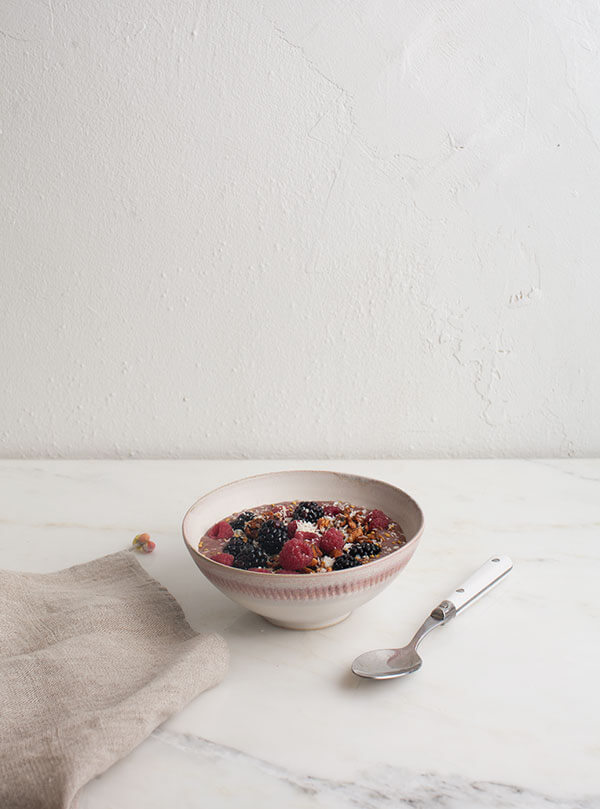 This week on A Cozy Kitchen we're getting super healthy! Yes, I know. I'm putting away the butter and sugar (for now) and giving you recipes to eat when you're in the mood to be good.
I used to be one of those psycho people who could go hours, HOURS without eating anything in the morning. I'd totally skip breakfast, drink coffee instead (of course) but by 1pm I was a demon. A total hangry little demon.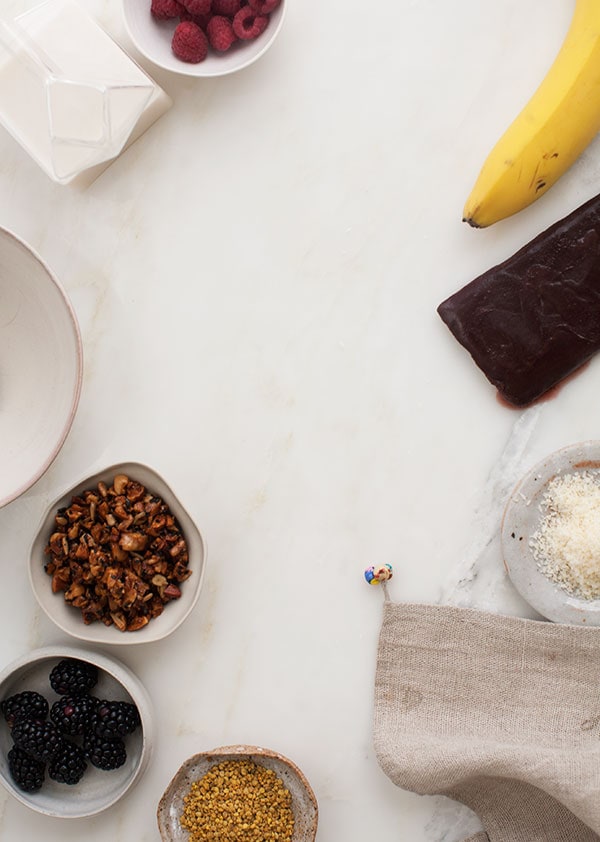 I sort of stopped doing that sometime last year. I got my act together and formed a morning routine for myself. It has been life-changing. Yes, it takes more effort. Yes, I have to plan for it and wake up a bit earlier, but it makes the biggest difference in my day and I seriously couldn't imagine it any other way.
This is my go-to healthy breakfast situation: an acai bowl. It's so easy to throw together and it's one part smoothie, one part entire breakfast. Think of it like a bit of a heftier smoothie. The serving size is pretty much the same.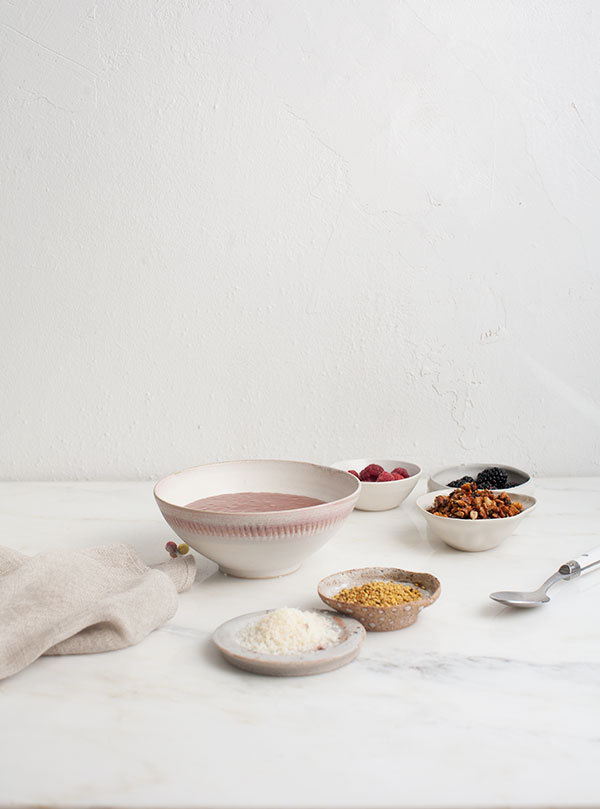 The grain-free granola is from a recipe I posted last year and it's still my favorite. I actually made it this time and since I knew I'd be including it in my acai bowls, I skipped the dried fruit. I topped the bowl with a bit of coconut flakes and bee pollen. Feel free to include other favorites that you might have in the fridge.
Tomorrow there will be more healthy stuff. In case you're curious, I'm still dreaming of cheeseburgers!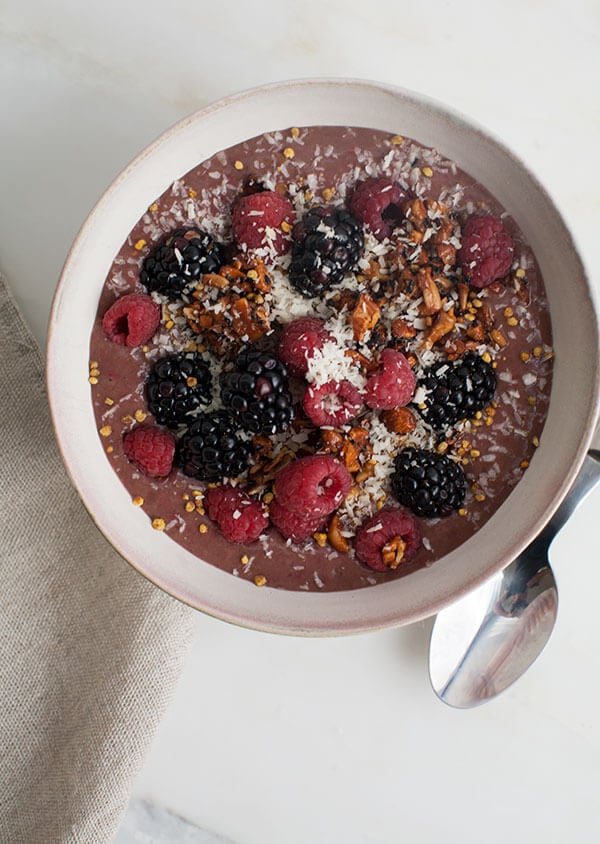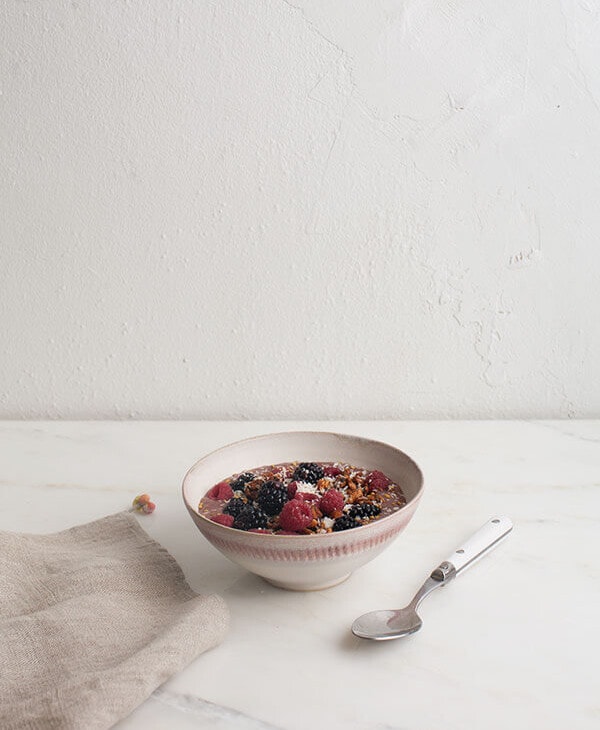 Print Recipe
Build an Acai Bowl
Ingredients
1

pack of frozen acai

1

banana

1/3

cup

almond milk

Handful of raspberries, divided

1/4

cup

grain-free granola

Handful of blackberries

1

tablespoon

unsweetened coconut flakes

1

teaspoon

bee pollen
Instructions
To a blender, add the frozen acai, banana, almond milk and a few raspberries. Blend until smooth. Pour into a bowl and top with the grain-free granola, remaining raspberries, blackberries, coconut flakes and bee pollen.
Notes
I buy my acai in smoothie packs from Whole Foods. The brand I use is Sambazon.
Other additions that could be cool: chia seeds, protein powder mixed in the blender, cocoa powder for a chocolate vibe, goji berries for super food stuff. Get creative with it!