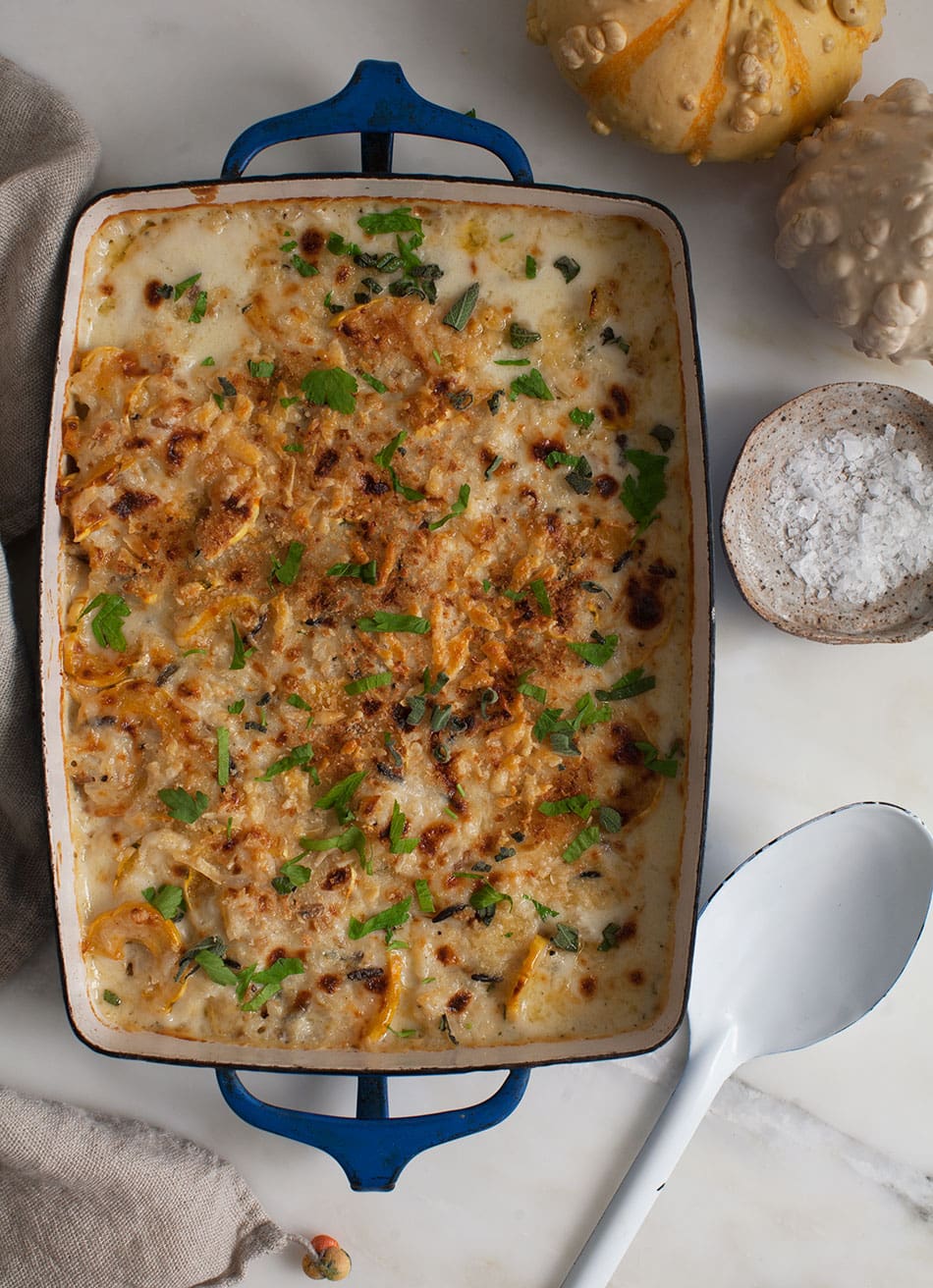 I'm still having trouble understanding the Gwen Stefani and Blake Shelton thingy.
I'm also perplexed about when and how Nene is going to return to Real Housewives of Atlanta.
I'm having trouble deciding what two (that's it?!) pies I'll make for Thanksgiving. SO MANY OPTIONS!
One thing I'm not having trouble with is how much I love delicata squash (and this gratin).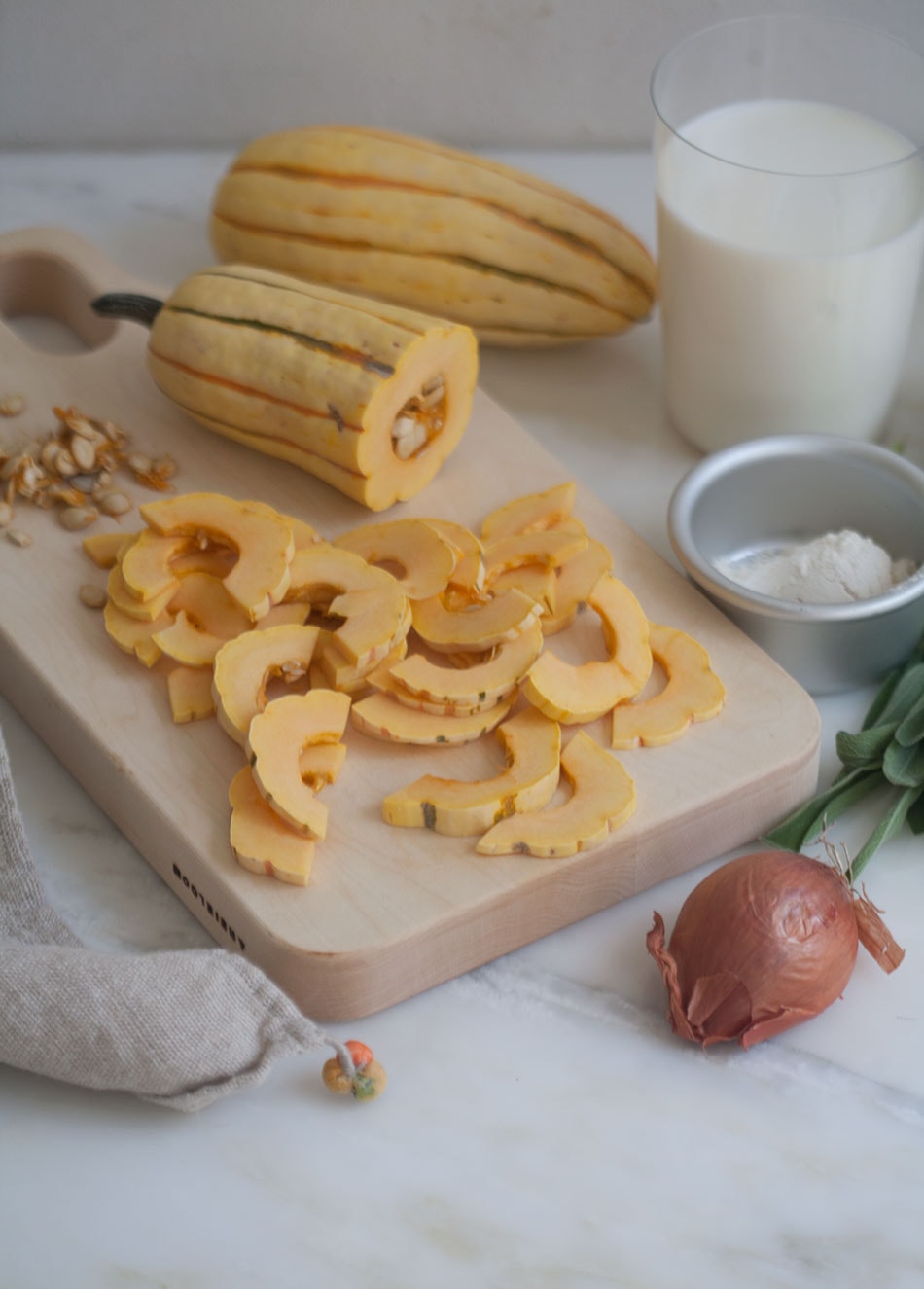 Delicata squash is maybe my favorite type of squash. Do you wanna know why?! Because I don't have to peel it!
One less step, man. When I first thought of putting rice in a gratin, I'm not gonna lie, part of me thought it might end up, well, scary looking. but I think it turned out a-ok! I thank the pretty color of the squash and the pretty color of the wild rice.
It's decadent, yet not too much. It's delicious and nutty and downright amazing. For the full recipe, head over to SheKnows.