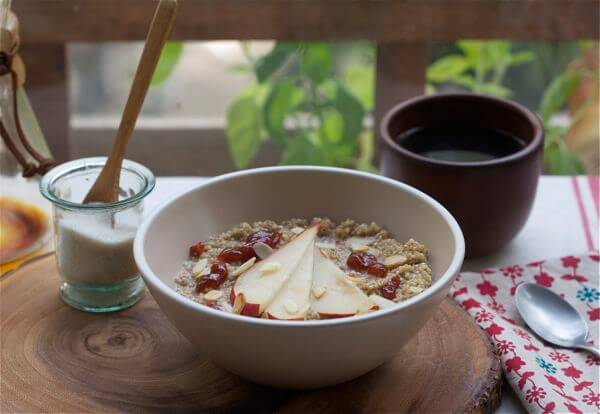 The September issue of Vogue told me a few things about Fall.
It told me that prints are the new basics, maroon is the new black, curvy is the new sexy, and quinoa is the new oatmeal.
I'm lying. Vogue totally didn't say that. BUT, if Vogue covered breakfast foods, like they do clothes, they def would have said that. Oatmeal out; quinoa in! And calling it "porridge" gives it this very chic "working class English industrial revolution" feel. Think: orphans in Oliver Twist, BUT trendy and adorable (and not sad).
Quinoa for breakfast may seem strange. I suppose it is, a little. But when cooked in sweetened and spice-spiked milk, it goes from sort of weird to dreamy and stylish.