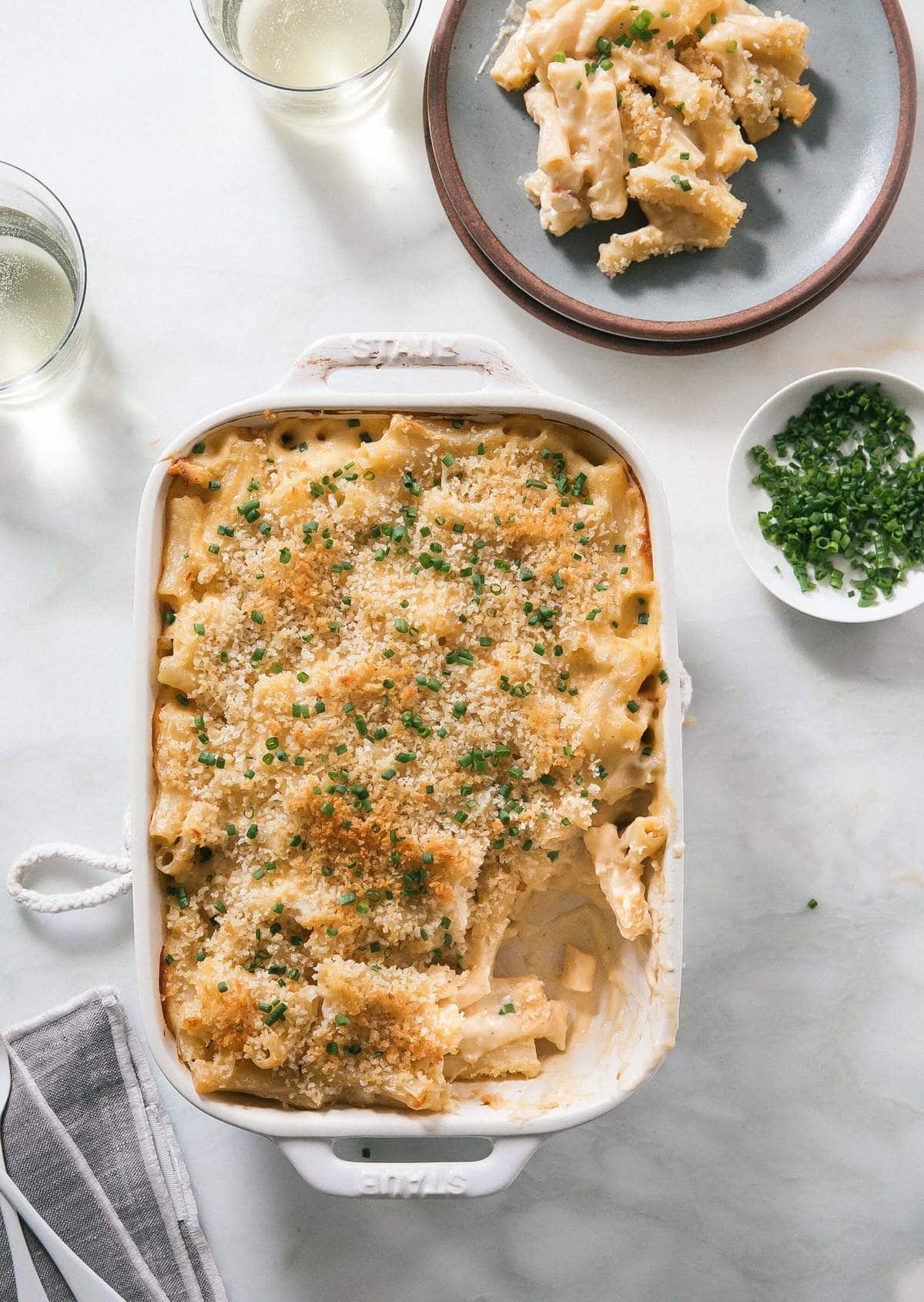 This whole blog post is going to be me attempting to convey my enthusiasm for this Lobster Macaroni and Cheese. I have wanted to make lobster macaroni and cheese for what feels like forever. But I've always hesitated. I've always doubted myself!
Does cheese and lobster actually go together?
Will it be good?
Is the price-point going to scare me and all of you away?
The first answer is YES. I don't typically cook any sort of seafood with cheese but in this context it absolutely works. Will it be good? Umm…yes, it's glorious. Will the price-point be scary? Not this time!
For this post, I teamed up with ALDI, where I went to get these VERY affordable and delicious wild-caught Maine lobster tails. FYI lobster tails are available in stores starting tomorrow (12/12)!! They also have lots of other holiday goodies at super affordable prices. Like this delicious 4 Year Aged Cheddar that gave this macaroni and cheese a nice, sharp flavor. I also picked up a wine advent calendar and it's the cutest thing I've ever seen. I love it.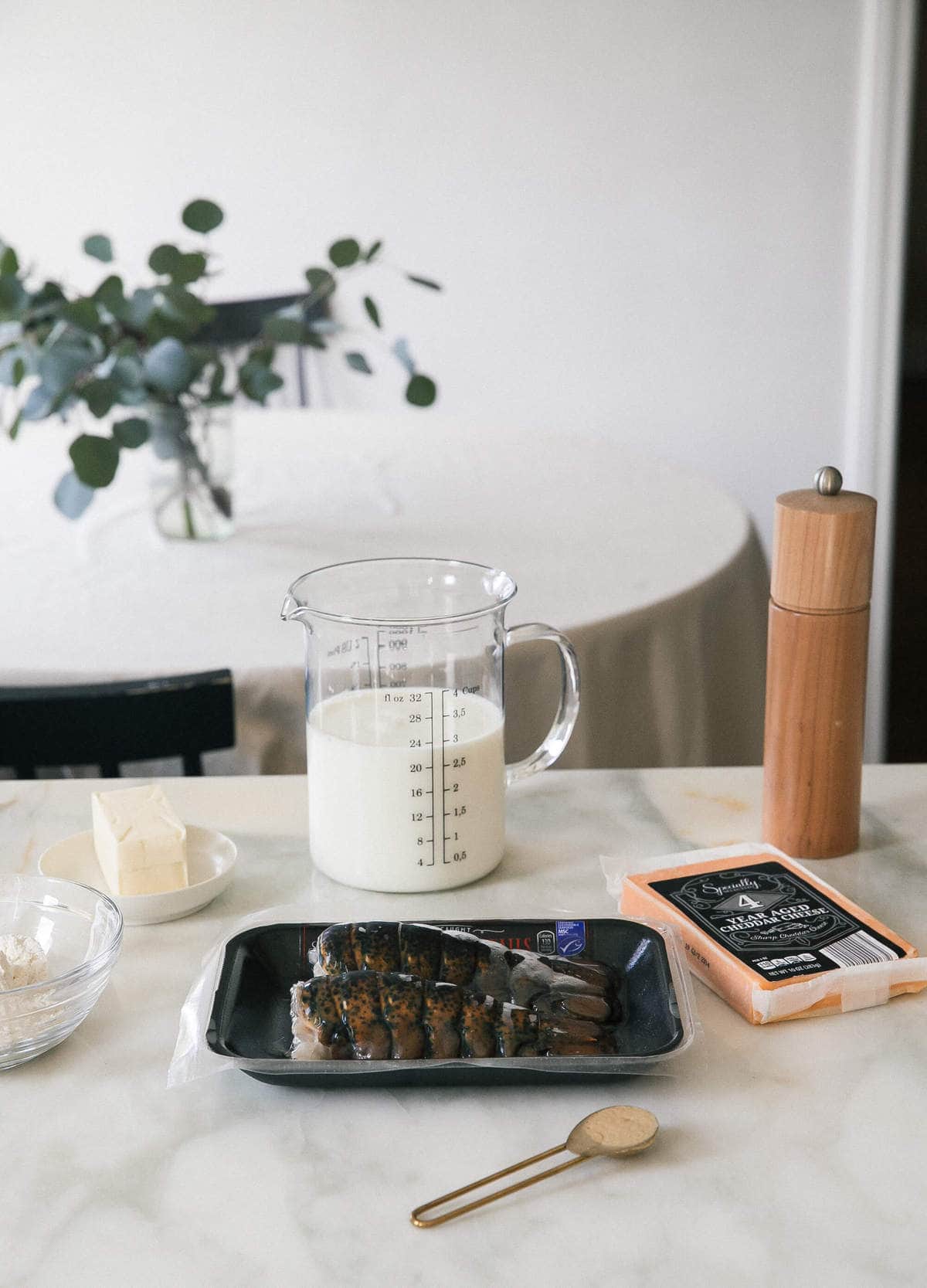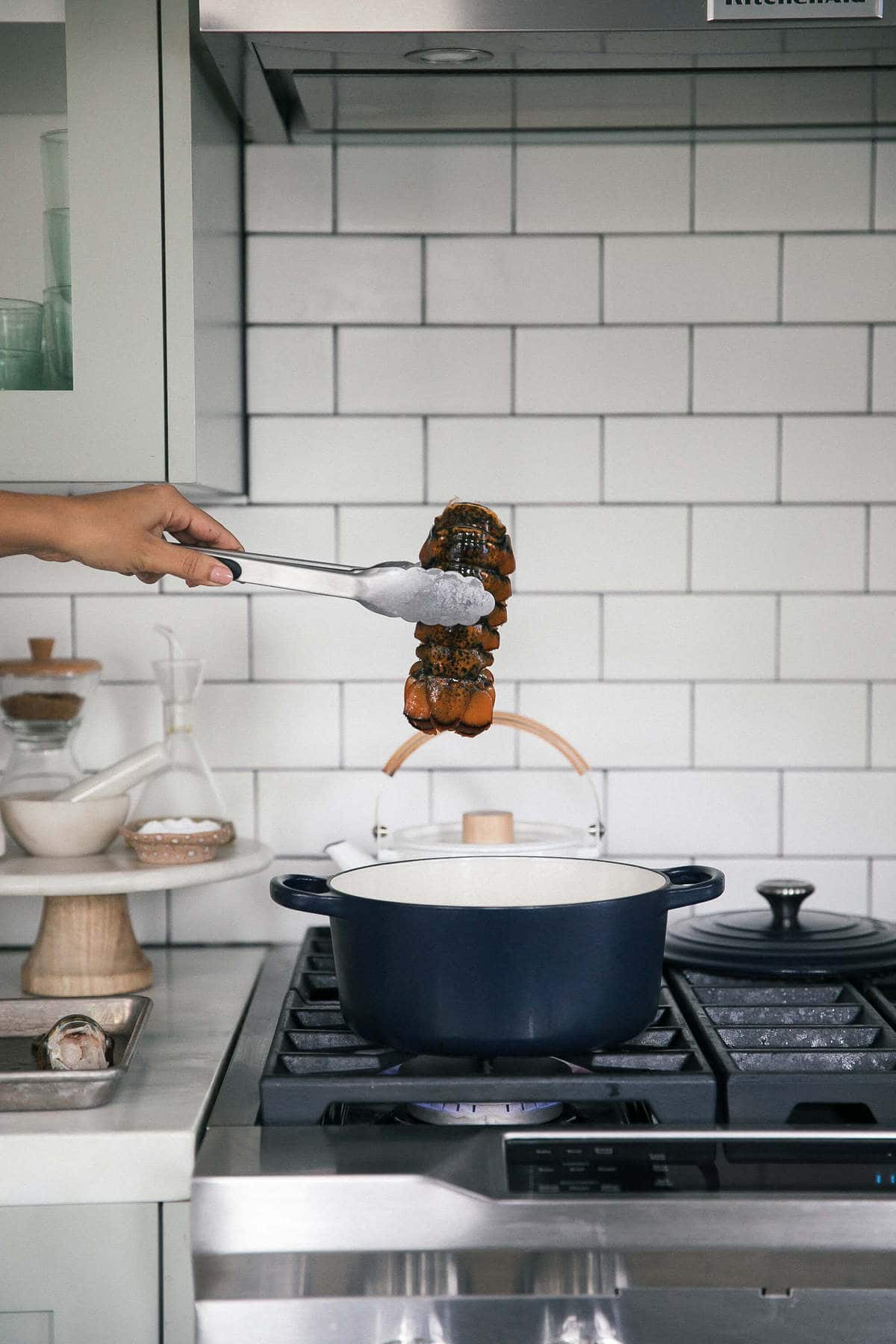 Continue Reading