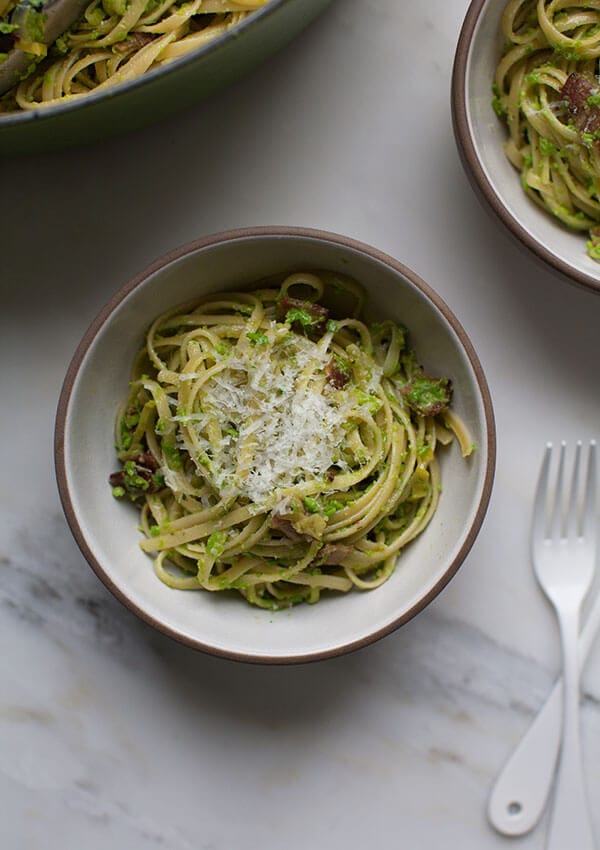 Dis pasta.
It's my everything rite now. I went for a good three weeks totally obsessed with rhubarb. Now, I've moved on to peas. I hope you're not tired of them yet because we're just getting started, my friends.
I took a little pause; it honestly feels like I haven't posted in forevrrrr. I've been working on a big recipe testing project for a private client's cookbook so while I've been super busy in the kitchen, I haven't been busy working on stuff for youuu all.
But, I took a break a few days ago from said project to make this pasta because I wanted the taste of spring in form of carbs.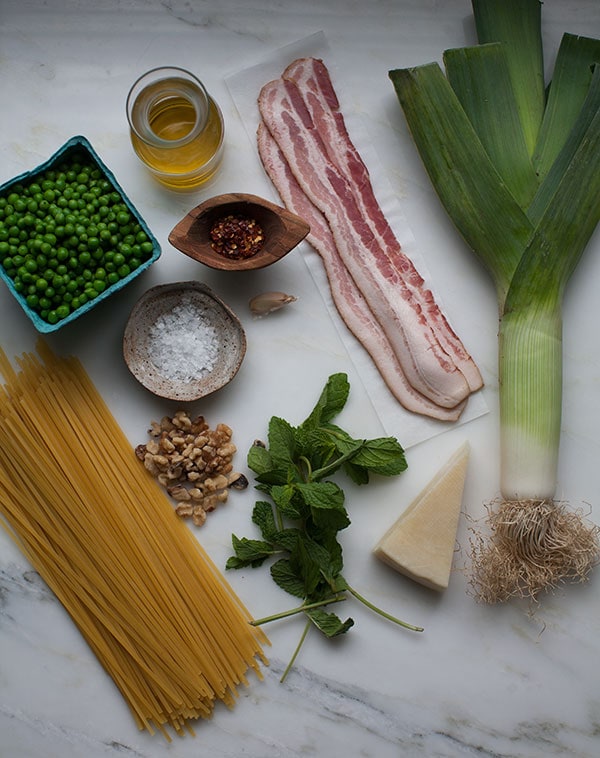 A few people on Instagram were like, MINT AND BACON?!!? I'll admit, that's a bit of a weird combo but the pesto has mint and the bacon is cooked separately.
Hopefully that eases some of you that might be like, MINT AND BACON?!
The mint isn't strong in the pesto, just a hint. It gives a wonderful refreshing flavor that isn't aggressive. It's chill. It's passive.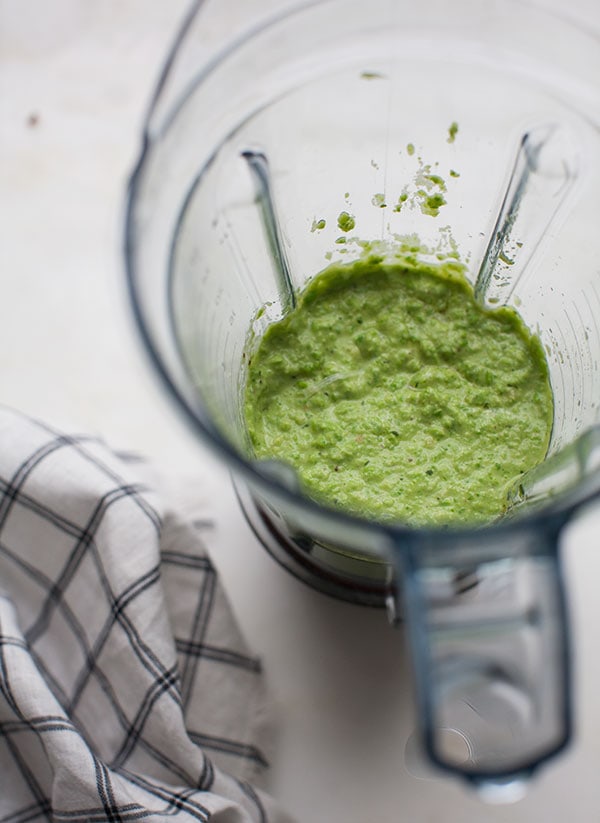 Continue Reading