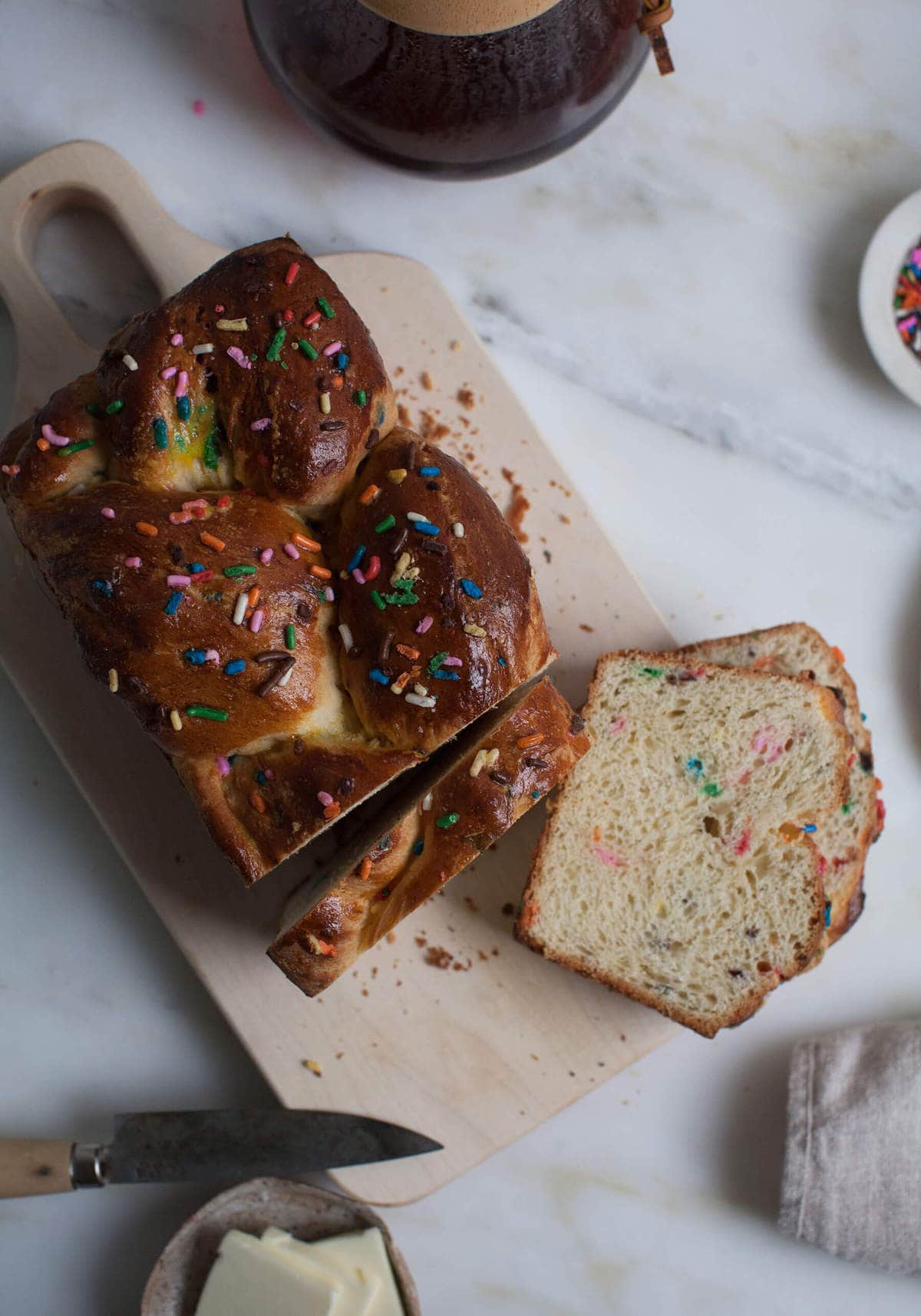 Today we are here to celebrate with Funfetti Brioche Bread!
After a year hiatus, I've gotten back into ceramics and I'm making plates! And bowls and all the things. I'm super excited. One of the best parts about ceramics class is that I get to take it with my friend Lara. She's Australian and I alway ask her questions about Australia. I recently brought up fairy bread and she was like "Oh yeah, for kids' birthday parties!"
Well, today is the day I take a turn around the earth one more time, so I figured what better way to celebrate than with re-imagined fairy bread.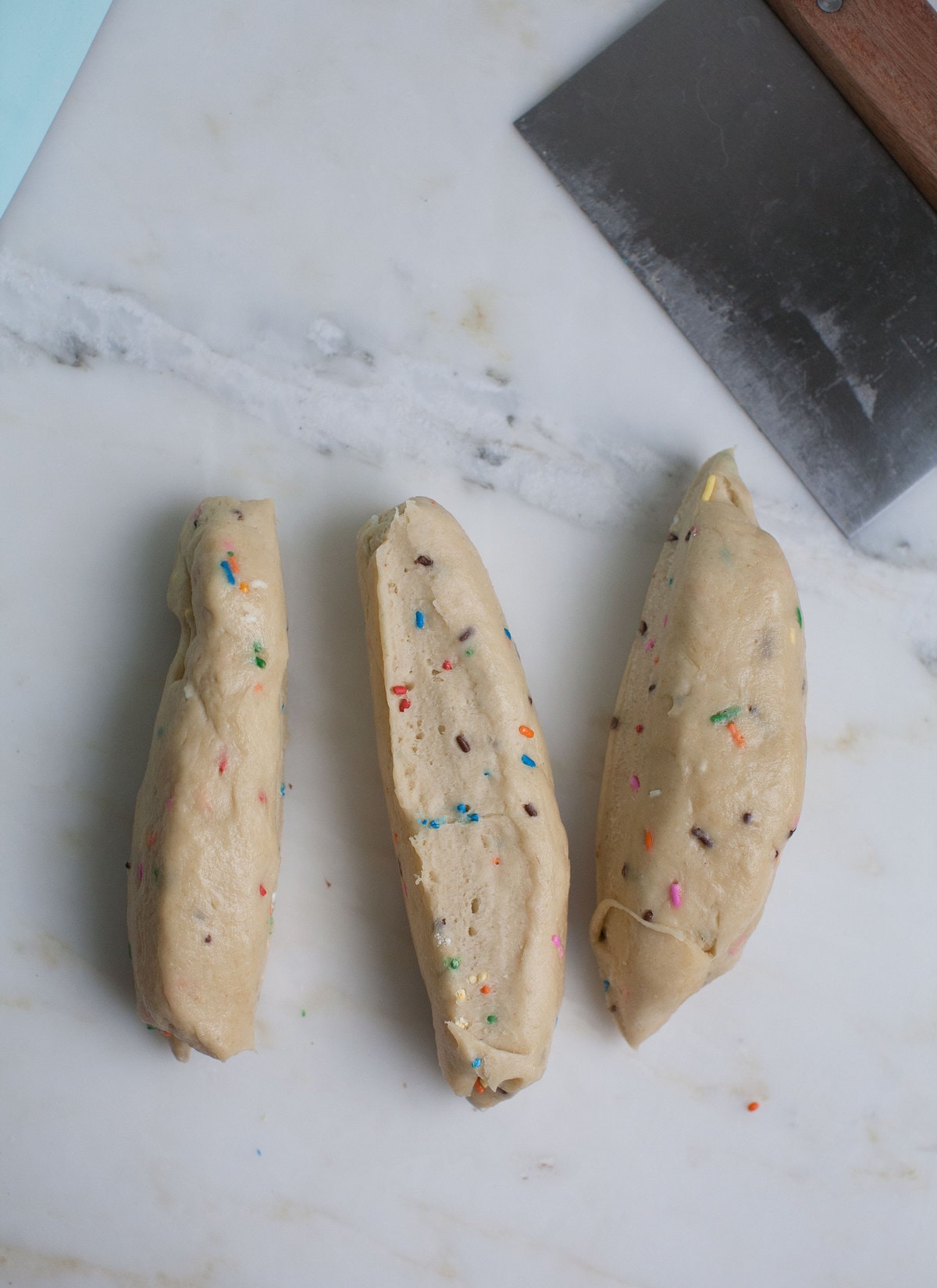 If you're unfamiliar, fairy bread goes like this: margarine or butter smothered on soft bread…and then topped with sprinkles! That's it. Couldn't be simpler and kewt!!
This is different because instead of the sprinkles sprinkled on top, which you could do, the sprinkles are dotted throughout the buttery brioche.
How to Incorporate Sprinkles in a Warm Dough!
Sounds simple…umm…but this took me like a week to figure out. One secret I learned: FREEZE YO SPRINKLES.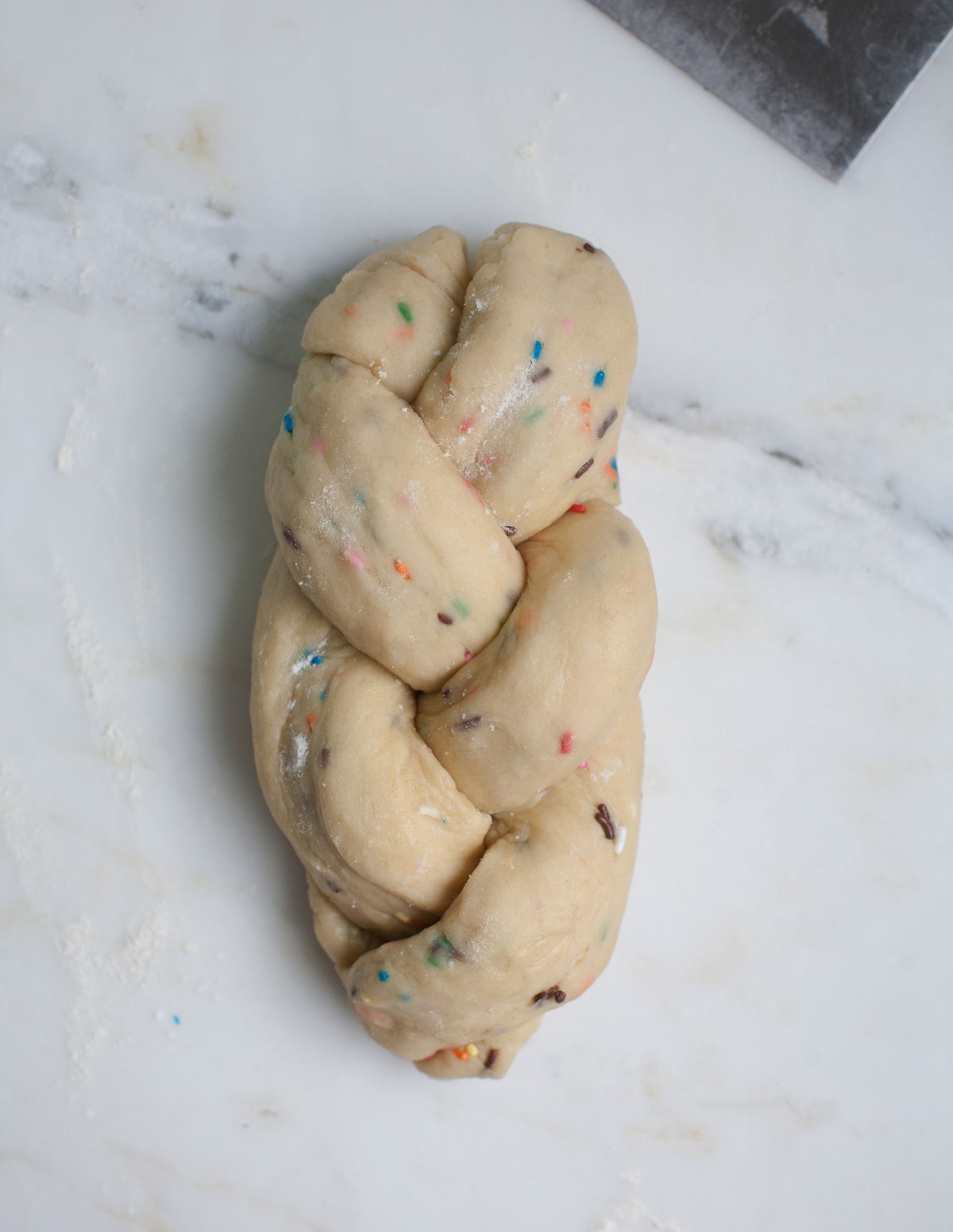 Freezing the sprinkles prevents the sprinkles from bleeding as they're mixed into the dough. And we do have to really mix in the sprinkles so you get the sporadic sprinkle behavior.
Back in February, I made funfetti souffles (after my friend, Sam, was like dude funfetti souffles) and the sprinkles were a nightmare in the egg white. They created a big ol' mess and I sort of just abandoned the project. Now I know the secret thanks to Joshua. (This has been a community effort!)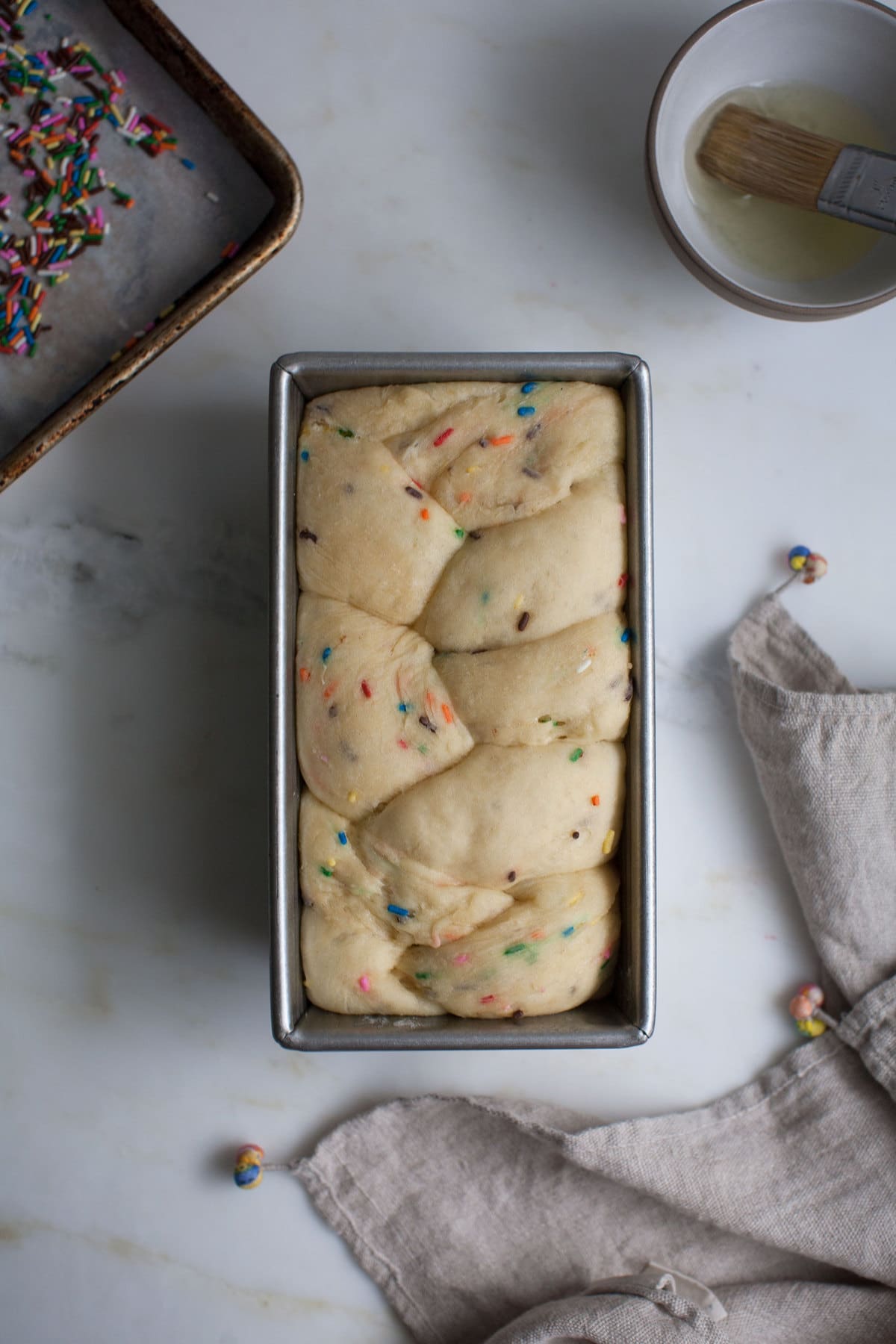 Continue Reading