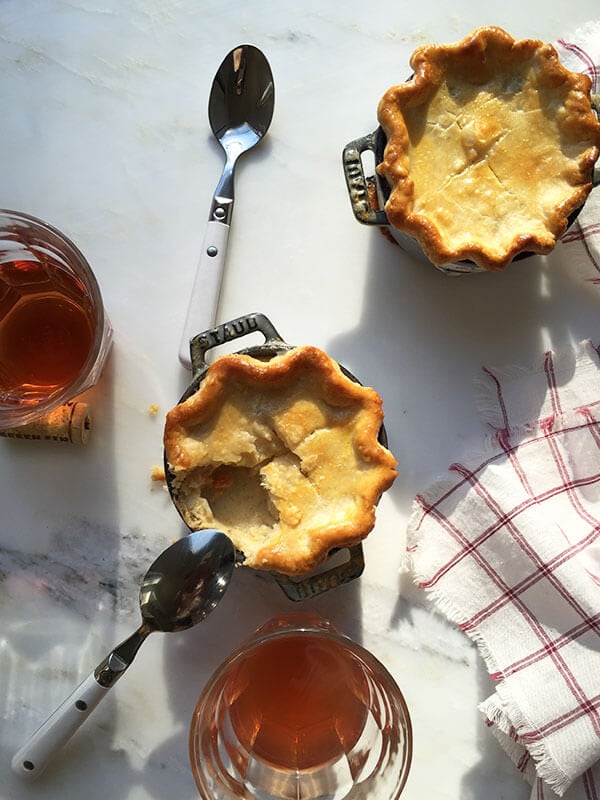 I'm going to sound like a broken record when I tell you that, as a kid, all I wanted in the world were terrible-for-you foods. Unfortunately, the only thing fun my mama was willing to buy us were frozen pot pies. I took what I could get! I loved the flakey crust and rich filling. The overly cooked peas and carrots…not so much.
These two lil' baby pot pies are a way better version than the mediocre pot pies that I'd devour after school while watching The Power Rangers. Here's what makes them fancy:
1. Schmaltz. Yassss!! This crust is special. Instead of butter (you can totally use butter if you don't have schmaltz) I used schmaltz and it resulted in a really delicious, more crumb-like, very chicken-y crust. Oh man. I like it a lot!