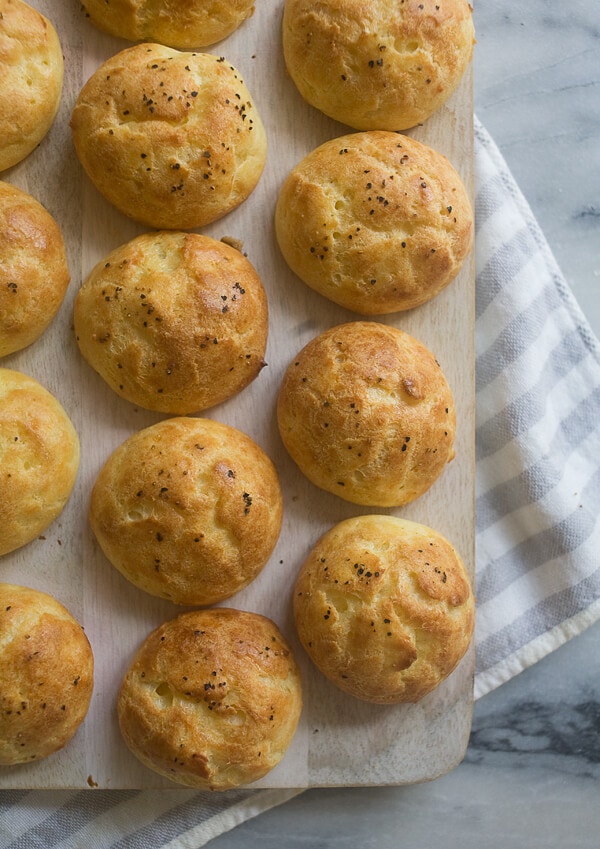 My dad was in town for a few days and even though he bosses me around, wakes up way too early and always tells me my car needs to be cleaned, I had the best time ever. Living across the country from my parents is hard. When I see them, I see them differently, and after they leave I always tend to think a lot about my childhood.
My dad and I have always baked together. It's the thing we share. My dad isn't a pro-baker or anything like that—he does it strictly as a hobby, and for many years it was his favorite hobby. A few years ago, over a holiday break, my dad and I spent two days baking gougeres. We had no idea what we were doing, but we followed a bunch of recipes, tweaked a bunch of stuff and after two days we finally ended up with a batch we deemed totally perfect.
After my dad left town all I wanted to do was make something that felt familiar and something that reminded me of the man who taught me to how to change a tire and the man who taught me the value of never quitting.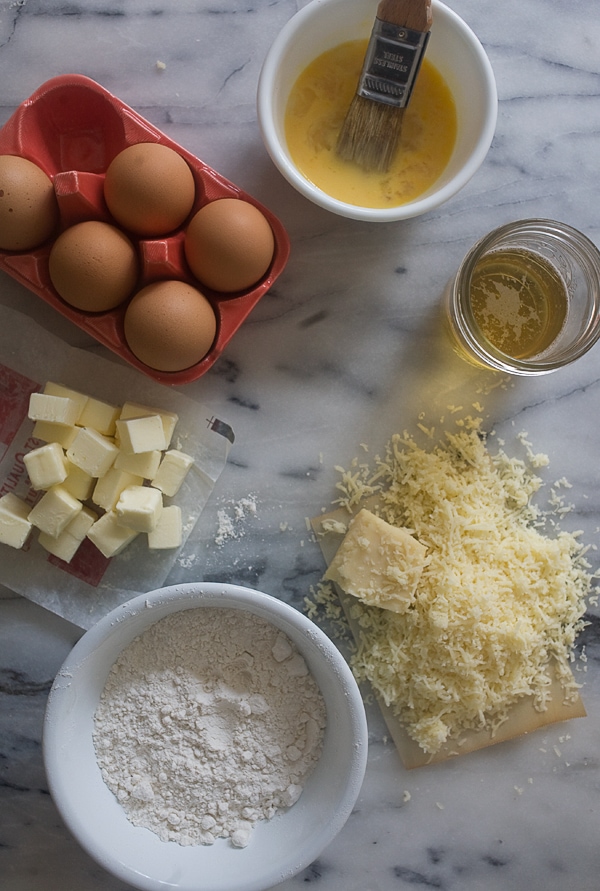 Gougeres are made from pate a choux. If you've never made it before you may think it's a weird and wrong.
The recipe begins by cooking butter with water, flour, and in this case, beer. And then you mix in eggs–even though they might not feel like they can actually be incorporated into the dough. They eventually do.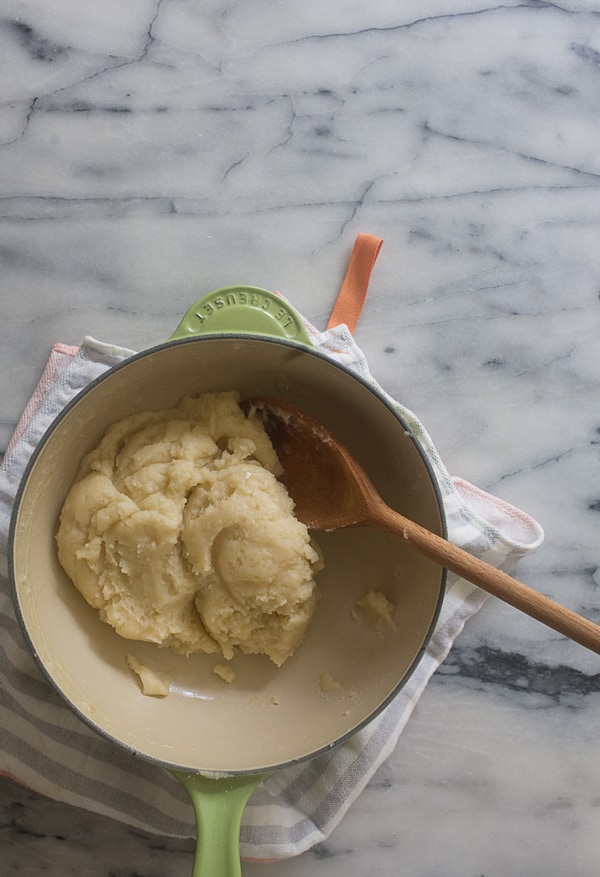 Continue Reading