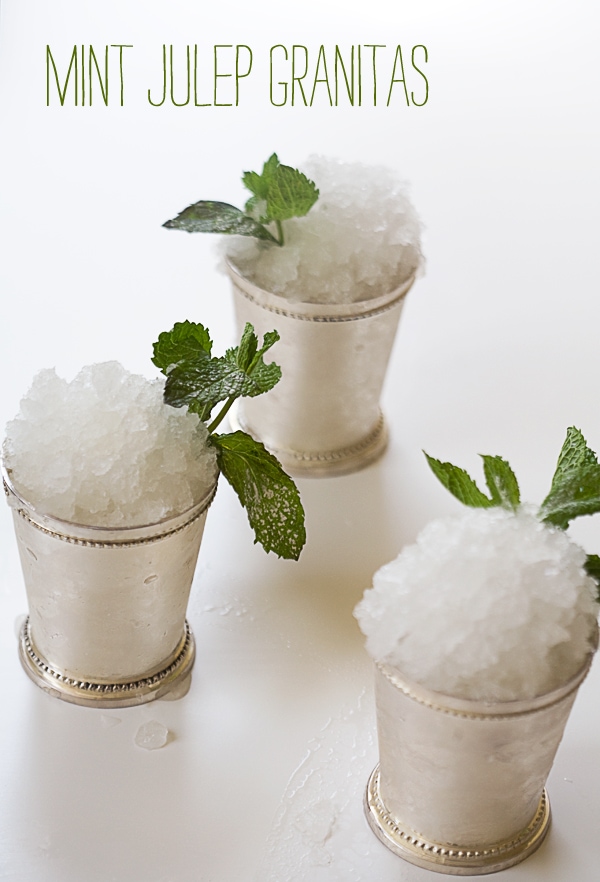 This may look like a your prototypical mint julep but IT'S NOT! It's not at all.
The best mint julep I've ever had was at this fancy restaurant in Savannah, Georgia (I forget the name, I'm sorry). They steeped the bourbon with mint for three days. It was a whole thing. And of course, as there should be, it was served with crushed ice…but unexpectedly not a ton of it and it wasn't served in a julep cup; instead it was poured into a snifter glass. It was different and special and super fancy.
There isn't anything fancy about this right here, but it was my goal to make an interesting take on mint julep but still keep it a classic-esque mint julep. My goal was to have the mint and sweetness in the ice. That was it. And it worked because that goal is the easiest thing in the world to achieve.
It's like if a snow cone, granita and mint julep had a beautiful boozy child.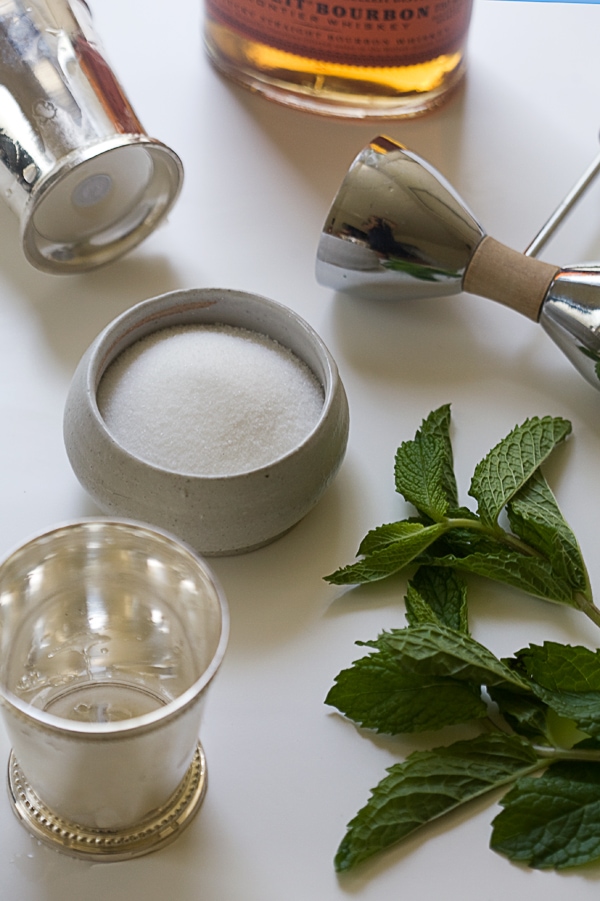 Continue Reading