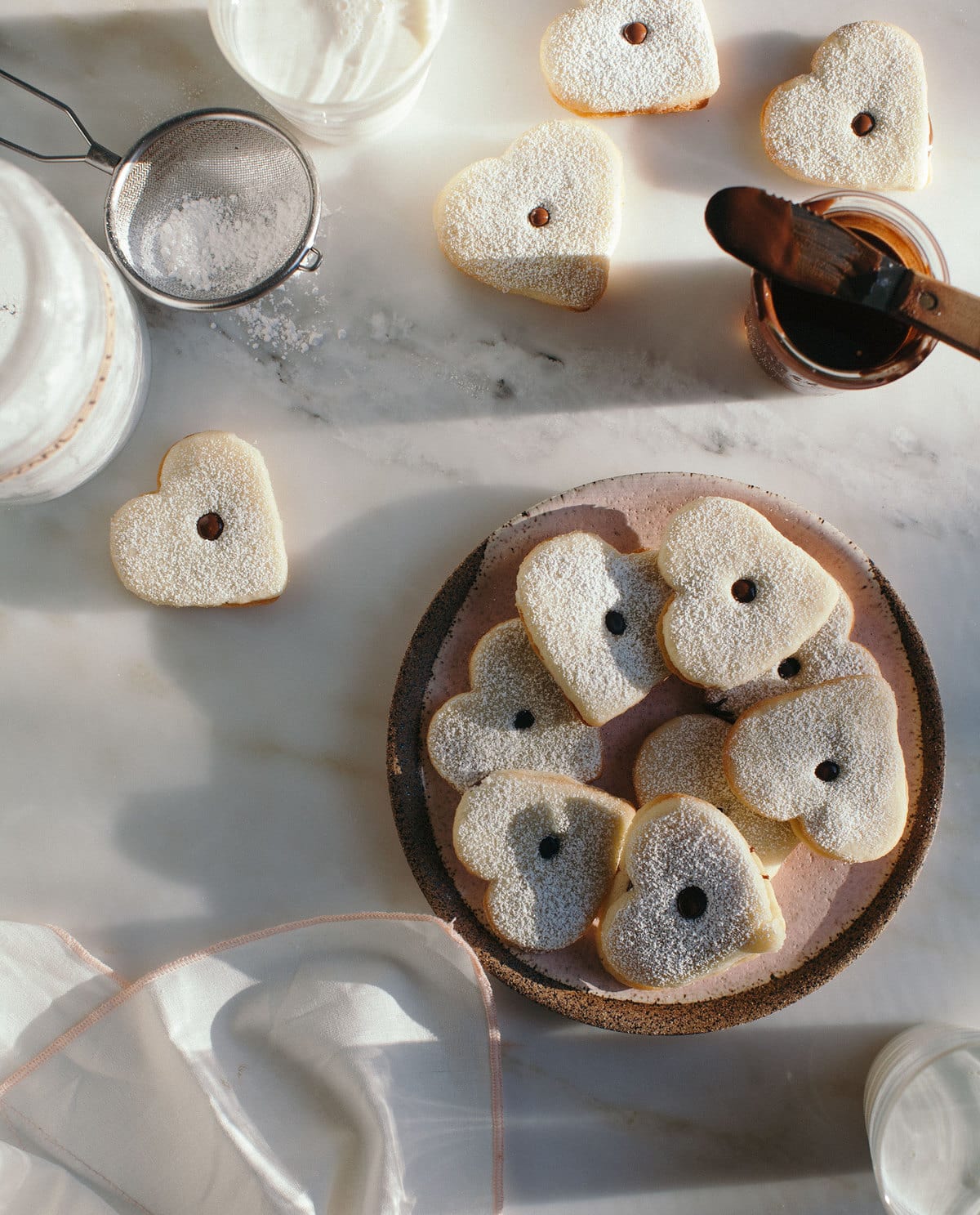 Cookie season! It's my favorite time. Glittery lights, appetizers galore, ugly sweaters that are warm and cozy…and cookies! So many cookies! This past weekend I've been in Portland for a mini vacation with Josh. We've been eating our way through the city, while shivering because we live in California. I've enjoyed every minute of it! Enough about Portland (I'll talk more about later), let's talk holiday cookies!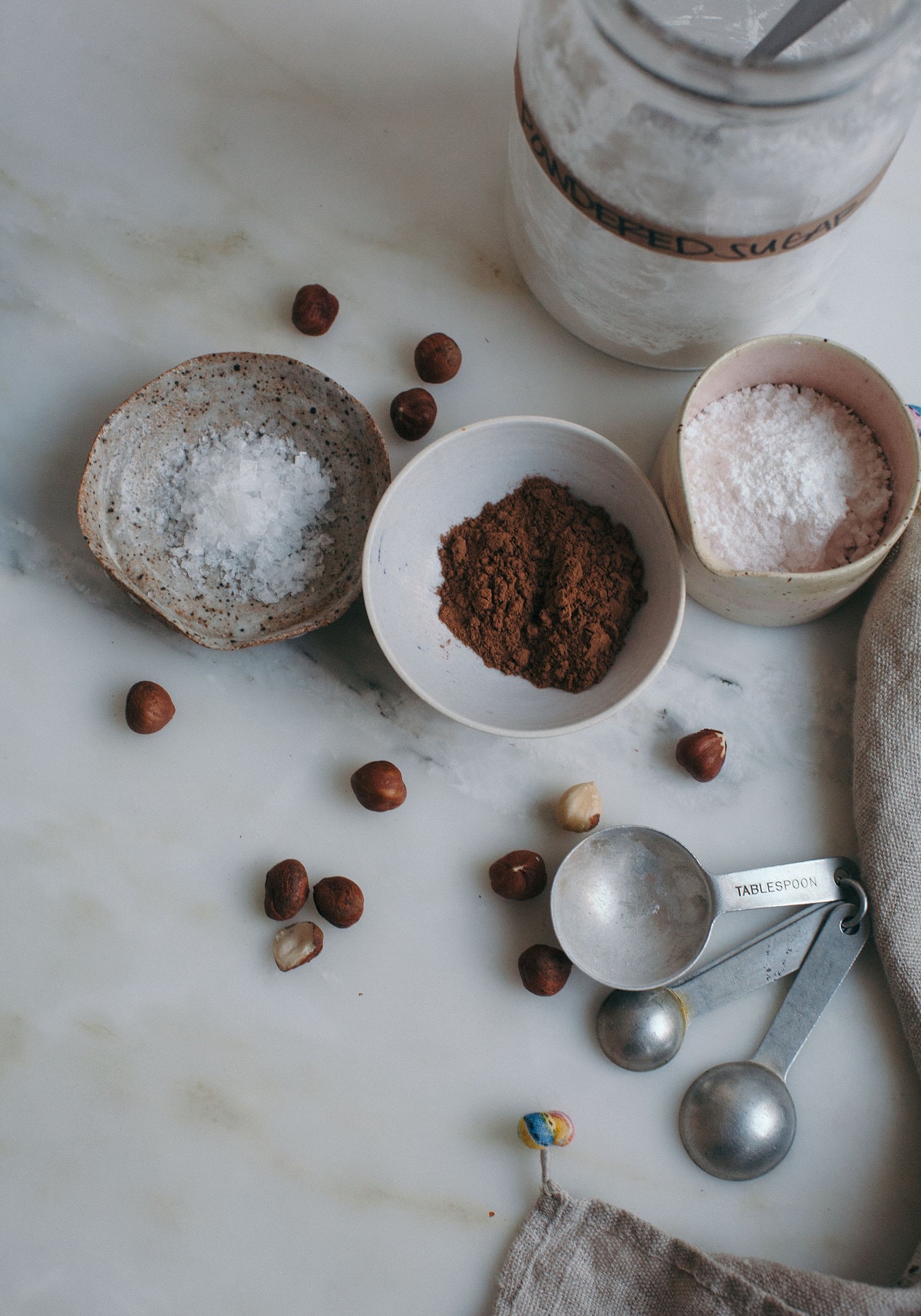 These cookies are a simple shortbread cookie with homemade nutella in the center, which has been on my to­make list for a very long time. For this post, I teamed up with my favorite blender in the entire world, the Vitamix S55, which is slightly smaller than the big one you're probably used to seeing. I actually favor this version because it's smaller and more compact
but even though it's teenier in size, it still is very powerful.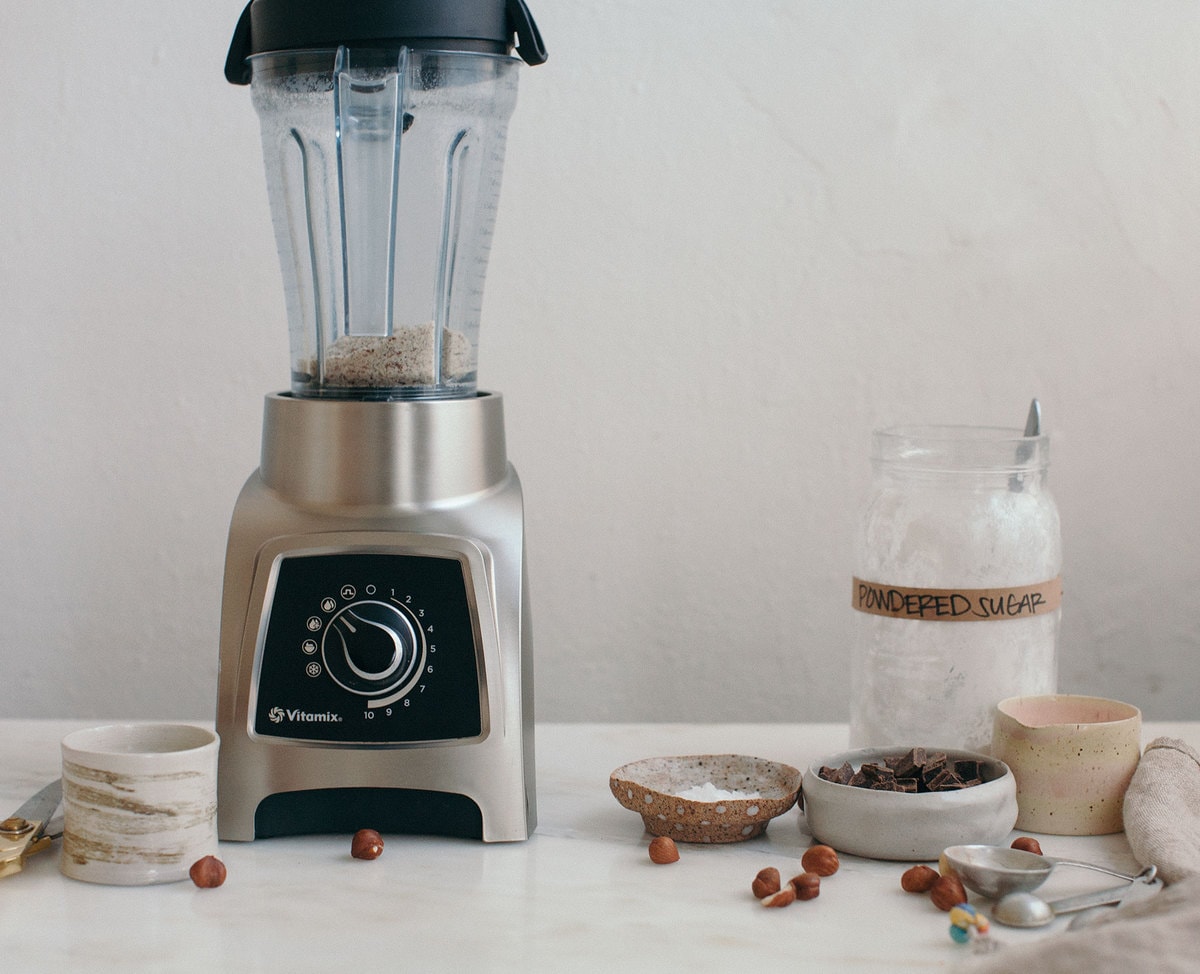 It makes the smoothest of soups, the most delicious smoothies and the best nut butters. The cookies begin by roasting the hazelnuts until they're fragrant and dark brown. The smell from the hazelnuts smell like Christmas.
When they cool down a bit, the hazelnuts are transferred to the Vitamix where they're ground up. Using the tamper, guide the hazelnuts towards the blades; the tamper is designed to never touch the blades. After blending for 2-3 minutes, you will have a really smooth and creamy nut butter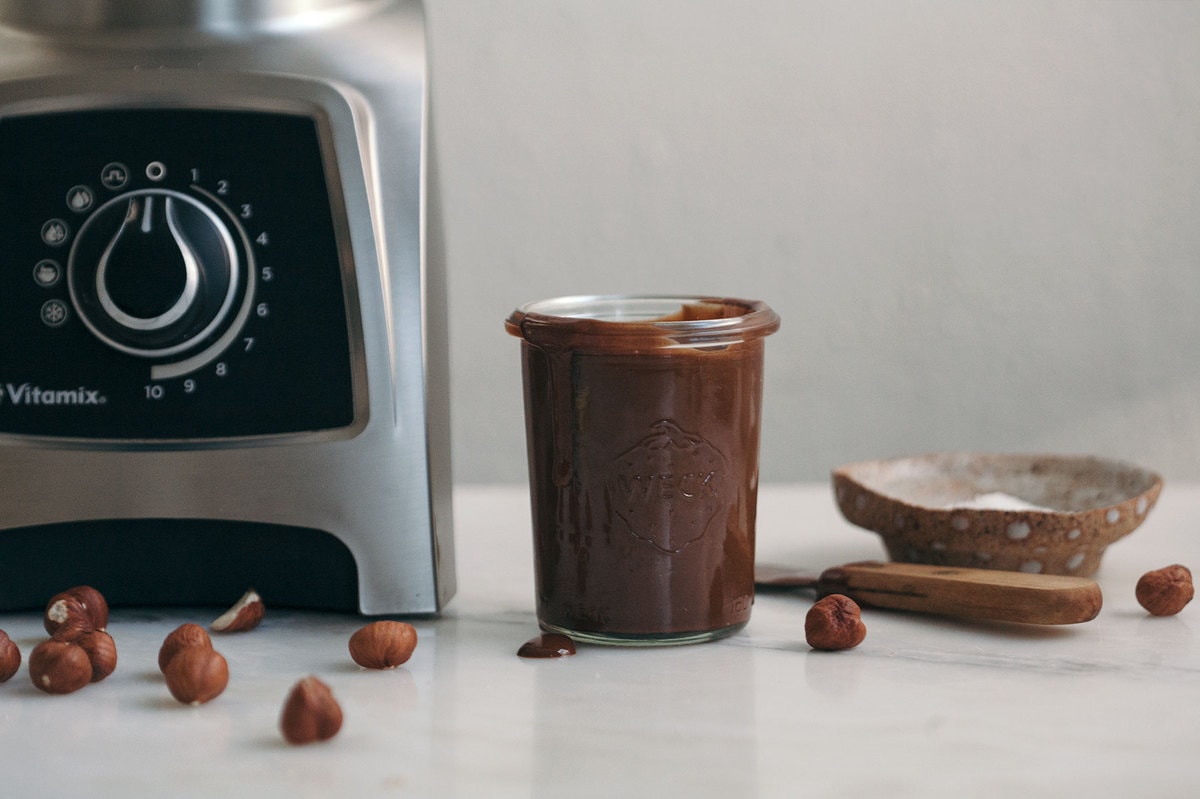 Continue Reading