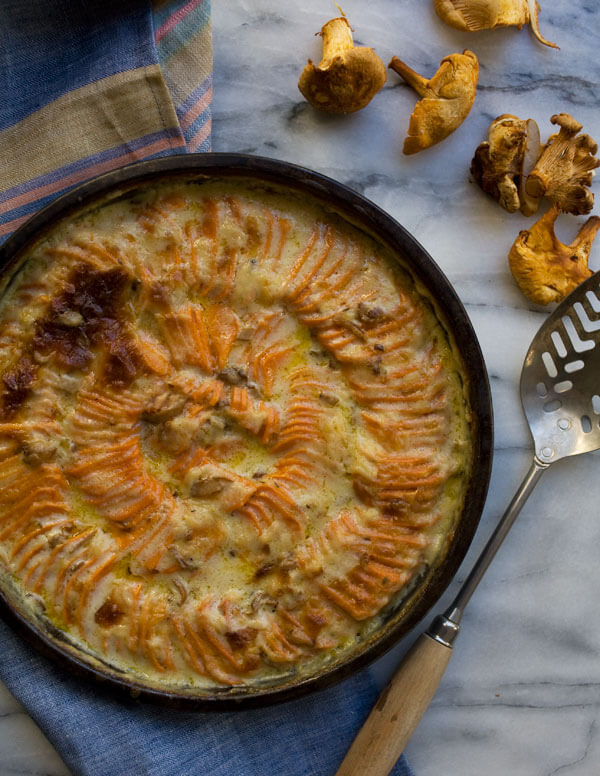 One of my favorite "single-person" meals is a baked sweet potato with about three tablespoons of butter on top. It's the most delicious thing to eat when all I want to do is sit on the couch and watch a TV show. I love the act of eating something and watching something. In film school, I'd go to Chipotle right before class and sneak a burrito into the theater and sit in the back while watching some super artsy movie. It was very much against policy to eat in our school theater, but I couldn't help it–I wanted to watch the movie AND eat.
Whenever I do go to the movies now, I always try and convince Josh to get a burrito before, but he always wins because his argument about sitting down at an actual restaurant like a real human versus sneaking burritos in my purse is a valid one, you know. Sooo…now you know my single-person/gossip TV meal. This gratin is a hella fancy version of that…sorta.
This is Thanksgiving-table worthy. It's cheesy and slightly sweet and delicious.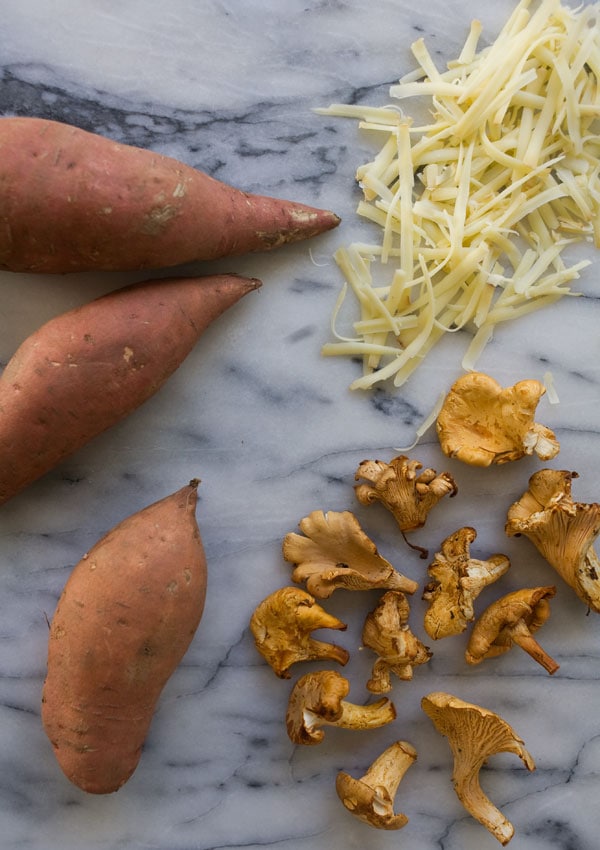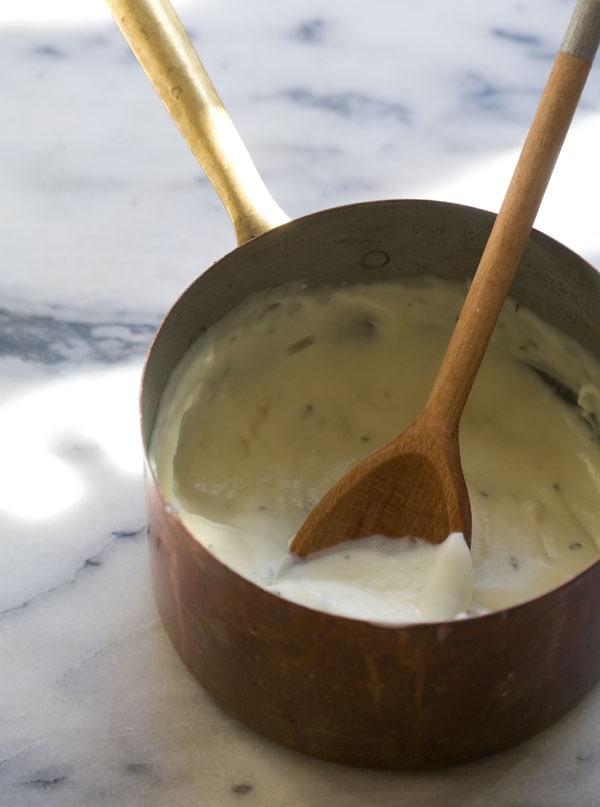 Continue Reading