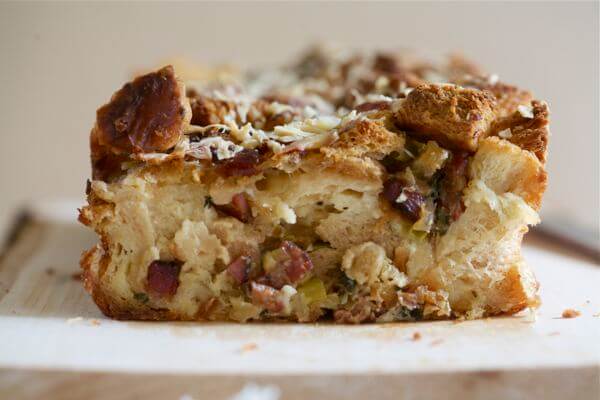 Challah!
(Sorry. Had to.)
I'm VERY stoked about this savory bread pudding. I'll admit, it ain't the prettiest thang on the block, but it's delicious. Like, dang delicious; think crispy on the outside and soft and moist hydrated on the inside. There's salty, sweet and butteriness going on, too.
This savory bread pudding situation has officially replaced normal stuffing in my brain. Like, why would I ever go back? I can't. I won't!
If you've never had stuffing made with eggs before, you are missing out, my friends. This bread pudding combines rich, buttery challah bread with a custard mixture of sorts: eggs, heavy cream, milk and the perfect amount of nutmeg.
Also, can we all just talk about how pancetta is the cinnamon roll of the meat world? I mean…look at that swirl. I see a cinnamon roll in my pancetta. RIGHT?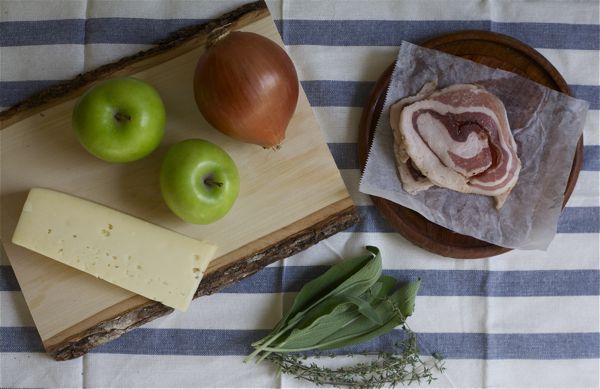 Continue Reading