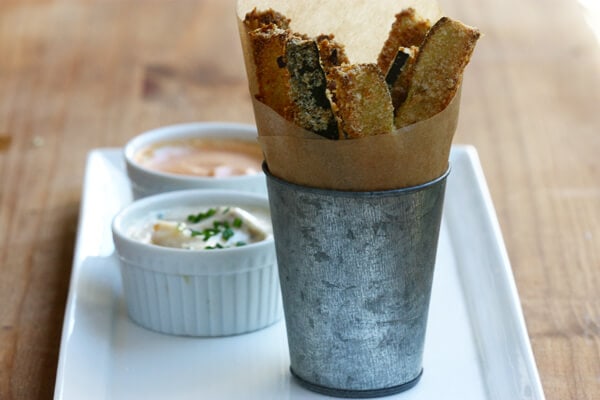 I realized something yesterday…
Making fries in various vegetable varieties is kind of my jam. I'm starting to think it's my life calling to make fries out of just about anything…except potatoes. I have no interest in making French fries…I can just buy those from In-n-Out.
First there were Portobello Fries that I made for you, me…and Kate Moss.
Then…Avocado Fries. I mean…I've made them twice since Caroline originally posted them. Amazeballs.
Next there were Spicy Carrot Fries. And then…if I cut these pickles differently, they totally would've been pickle fries instead of pickle chips. But seriously, who cares. They were dipped in batter and fried. And then I ate like a hundred with a beer. End of story.
And now I give you these Zucchini Fries. With not one, but two dipping sauces!! Dipping sauces are important. Are you the type that has bbq sauces and hot sauces from fast food restaurants in your glove compartment?!
Yeah, me neither.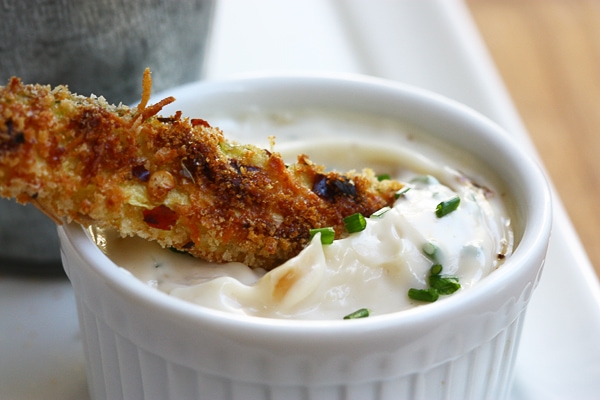 I roasted some garlic and made into an aioli. This was a good idea.
And Sriracha Mayonnaise. Ummmm…hello!!! It was delicious. You should do this.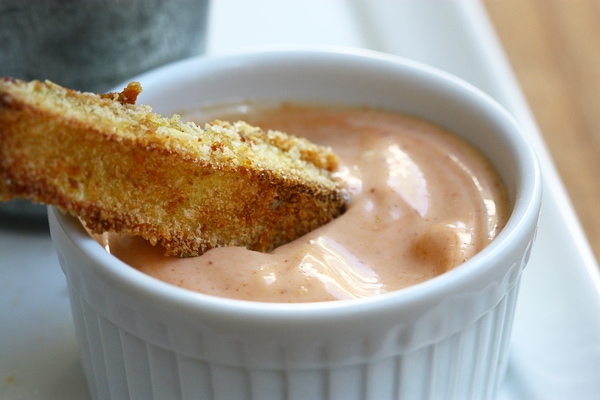 Continue Reading