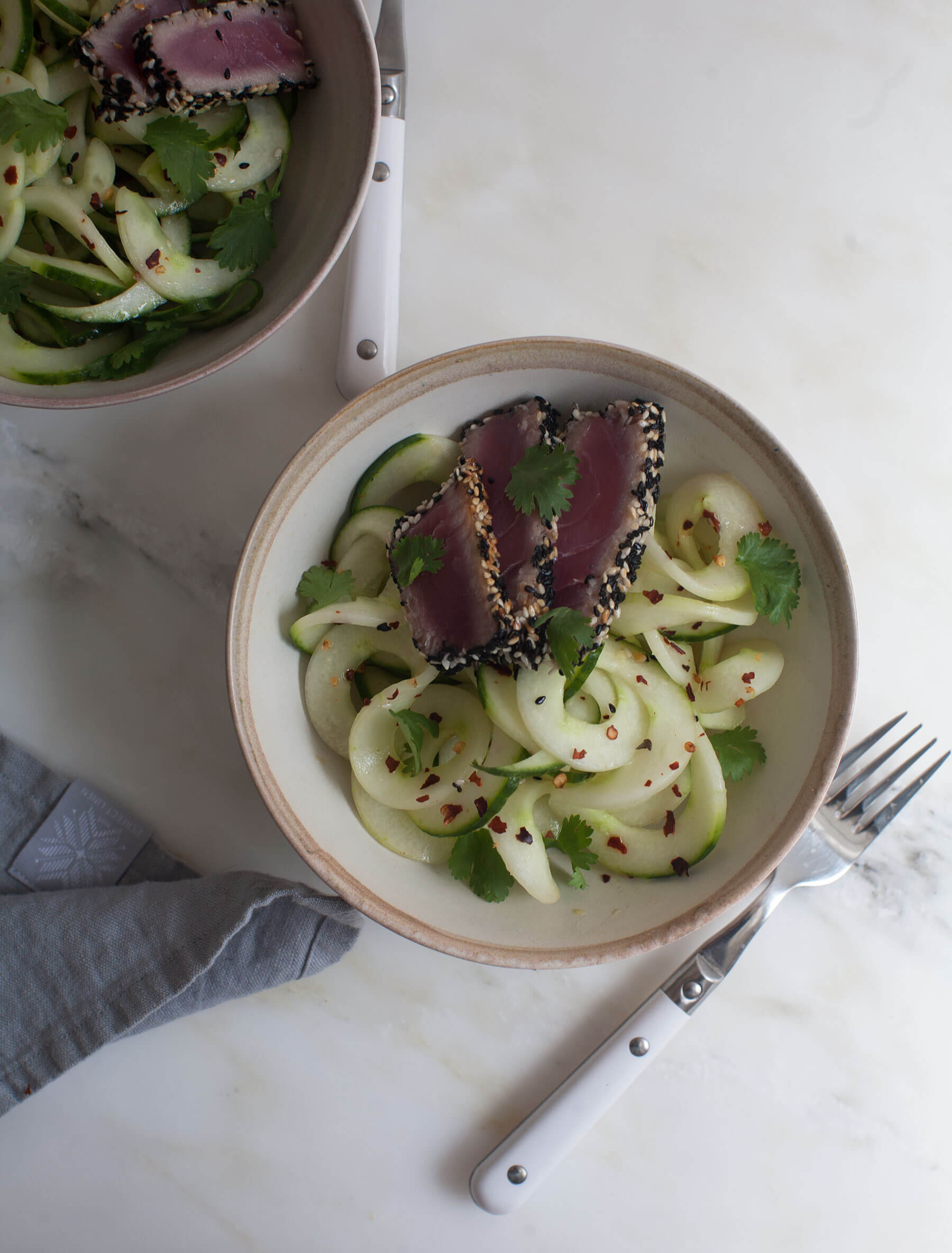 You know a few weeks ago when I was like, Everyone chill on this autumn talk. Now, I'm all about fall. I want the cool, crisp weather. I want the changing leaves and the apples. Give me all the apples! Unfortunately LA weather has not been all that cooperative. It's been ridiculously hot.
So hot that I've been using that gun emoji a lot. It's been a dark week. I've used this terrible weather as an excuse to break out Ali's new spiralizer that she sent me. If you don't know Ali, you should! She's the queen of spiraling vegetables.
This recipe was inspired by my favorite Chinese appetizer. It's a dish I always order when it's hot outside. They smash cucumbers and toss them with a bit of chili flake, sesame oil, rice wine vinegar and salt. It couldn't be simpler.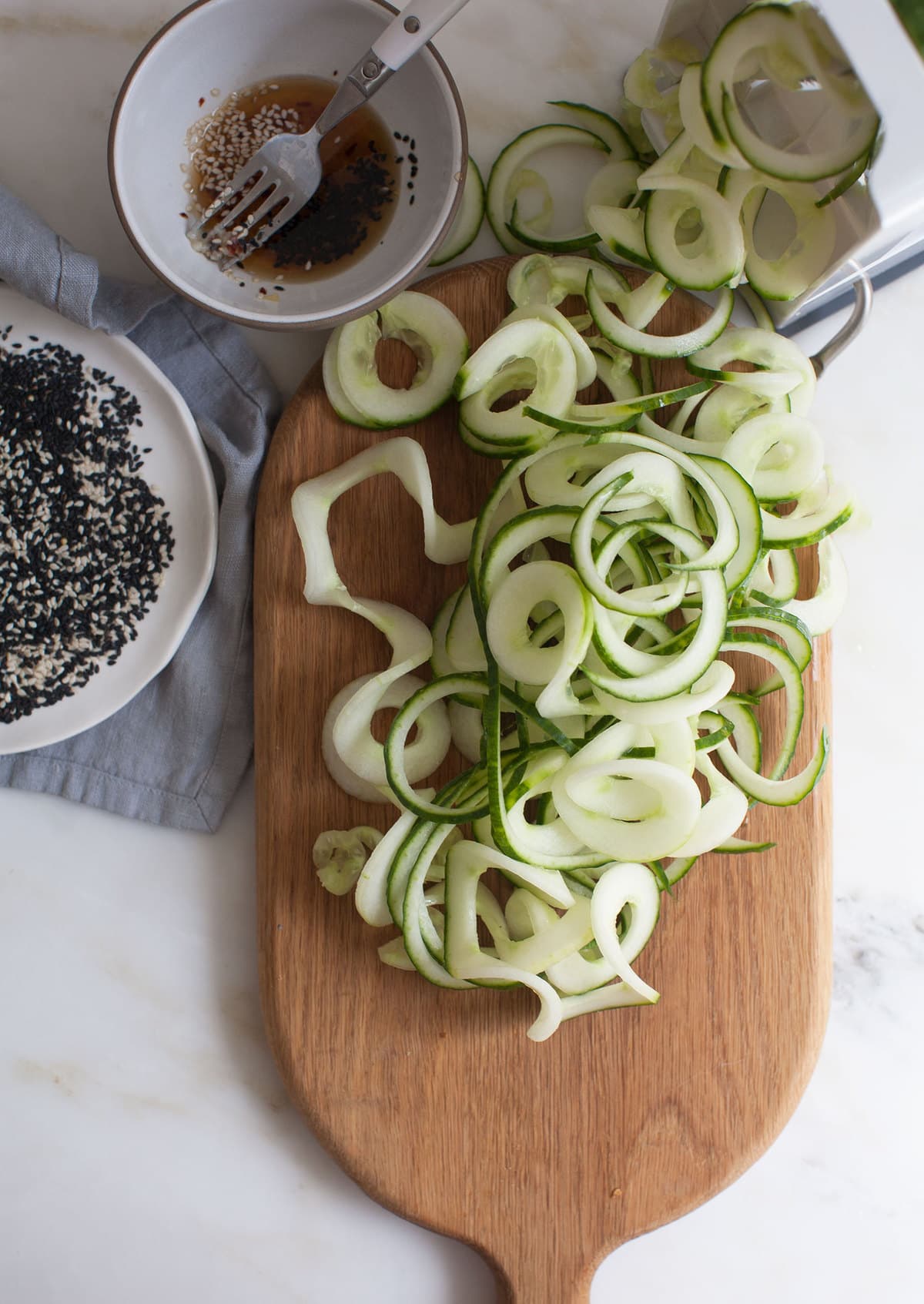 Continue Reading