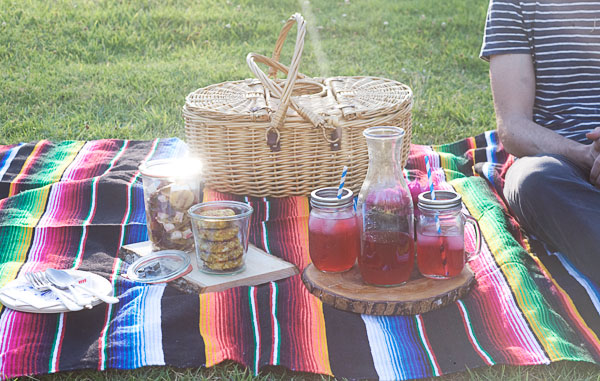 This lil' picnic story is in collaboration with Evernote helps me A LOT. I'm not trying to sound like a commercial but seriously my life would run very differently (read: a hot mess) without Evernote. I use it to organize recipes, write blog posts (pre-posting on this lil' blog), to-do lists, grocery lists and even my personal stuff. AND, I even used it to write my entire book. Yes, I wrote PANCAKES in Evernote before transferring it to a Word document. I'm what Evernote calls a psychotic "power user" (I added the psychotic part). My favorite part is that it's on the cloud which means I can access Evernote from my phone, even when I'm away from my computer–it's a dream.
They recently launched Evernote Food and I use it too! Going to restaurants and saving recipes is a big part of my life. Evernote Food let's me "tag" restaurants that are either on my "to-hit" list or places I've been to and want to save and remember–it's particularly helpful when traveling to a new city (hello summer vacation!).
When they got in touch with me it was a dream come true and I was all like, "you know I'm obsessed with Evernote, right?" They thought I was a little weird, but mostly were just stoked that I was super stoked about their product.
We decided to make some stuff together. And since it's summer we thought a fun picnic story would be great.