When I think about making pesto, a romantic little picture is painted in my brain. I'm in a rustic, Tuscany-style home, barefoot in some sort of oldish, wrinkled – yet totally chic – long, linen dress, in a kitchen that's older than my great, great grandma, and I'm there making pesto with the guidance of a sweet Italian old woman I can barely communicate with.
I'm adding stuff to the mortar and pestal, grinding it up and we're laughing and looking adorable. The pesto is made from fresh basil that I picked just a few moments before, the cheese made from the neighbor's cow and the garlic is fresh from the early morning's walk (because I imagine you can just walk down the street and run into garlic everywhere. I dunno?). I've never been to Italy, sadly, so I'm not positive, but in my brain this is how it works.
The real life story of this pesto is that it was made by a girl living in LA who's had one too many tootsie rolls this past week and needs a proper dinner. I have electricity so I opted to make this using a food processor, though a pretty mortar and pestal is totally on my Christmas list!
I'm a pretty big fan of pestos that aren't traditional (evidence: here and here), which makes me believe that maybe I should be calling them something other than "pestos," but whatever. This "pesto" is what I like to think of as a basil-no-longer exists kind of pesto. It celebrates the changing season, so kale is in place of fresh basil.
In this instance I used dino. Mainly because it's called dino and that's the coolest name in the world for a vegetable. If I was a dude I totally wish my name was dino.
Also, do you think dinosaurs ate dino kale? Hope so.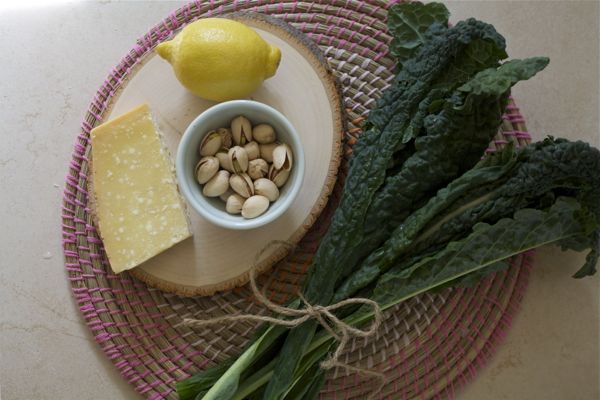 Continue Reading