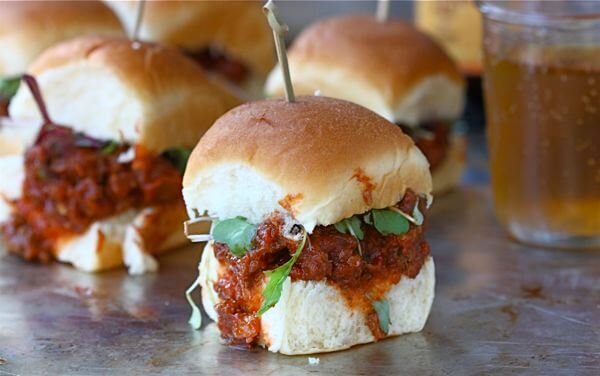 Let's be real. Sloppy Joes from the cafeteria were just plain scary. Yes. Yes they were.
And that scene in Billy Madison didn't help erase that from my memory. You know…the one…the boys are sitting around the lunch table, talking about Miss Vaughn and the lunch lady comes around screaming, "MORE SLOPPY JOES," in that I-smoked-too-many-cigarettes-and-now-I-have-a-tank voice…I love that movie so much–it's a masterpiece, I swear.
Despite meaty, sloppy sandwiches still scarin' me a little, they have a place deep down in my 3rd grade awkward heart.
I figured it was time to bring 'em back, cute-ify them, give 'em an upgrade…they're just too good not to have a moment.