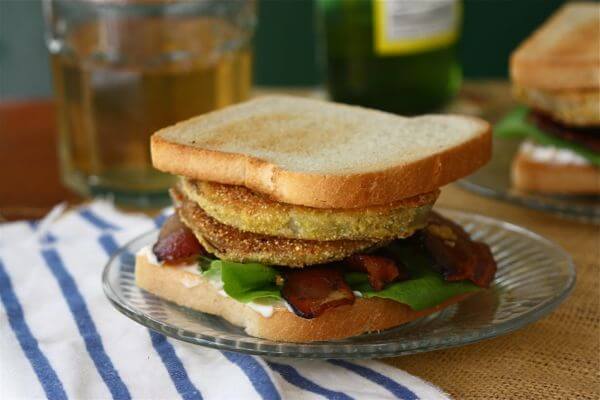 NOWWW, DIS IS A SANDWICH!
No but really, this sandwich is pretty awesome.
We're in a season transition right now. Kind of always a little awkward, right? I'm dreaming of pumpkin things and apple pies and acorn squash roasting, but I'm still sweating, wearing shorts and eating ice cream. And zucchini are still in abundance and tomatoes are just everywhere. Tomatoes are in seasons almost all summer long, this is true, but these next few weeks are really when we should be consuming and canning them. They're just perfect.
Even the imperfect, not-really-ripe green tomatoes are perfect. Fry them in cornmeal. Even better. Add lettuce, tomato and bacon. Game changer.