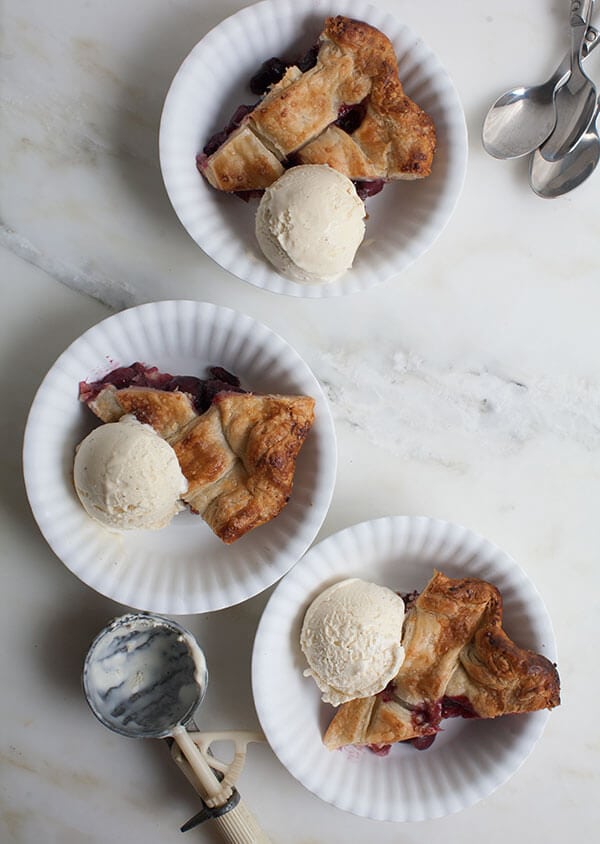 My entire world could be crumbling, but if I have a pie crust to make/eat, all is ok in the world.
Good thing I had this pie because this week has been trying. It's been one for the records in terms of toughness. Amelia is having her own rough week because she hates fireworks and my neighborhood always decides it's a great time to shoot off fireworks for the whole week of Fourth of July. She's been hiding in the bathroom all today. EMOJI CRYING FACE!
So, we've both stress-eaten a bit of pie. Can you blame us?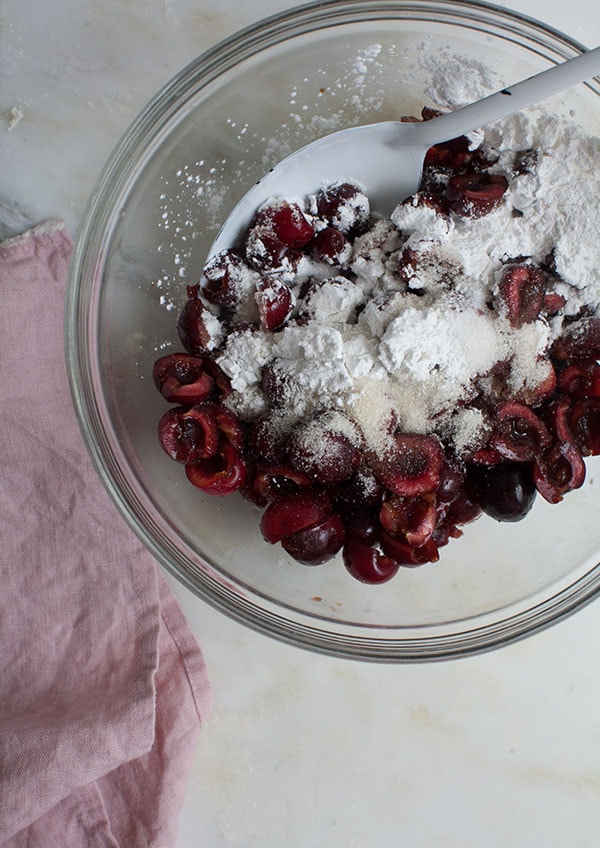 Summer is a sad sight without cherries.
They're the best part of summer. Last fall I made a simple apple pie and took it to a dinner and sort of scratched my head as to how or why there wasn't a classic and simple apple pie on this blog. So I fixed that issue.
Now, I'm fixing the issue that there isn't a classic cherry pie recipe on this blog. Because sometimes you don't want something complicated. Perfectly ripe summer fruit doesn't need much manipulation—it's a gem on its own. Just sweet summer cherries swimming in a pool with sugar and tapioca starch and cinnamon and salt. Nothing overpowers, nothing really stands out except the beautiful sweet cherries.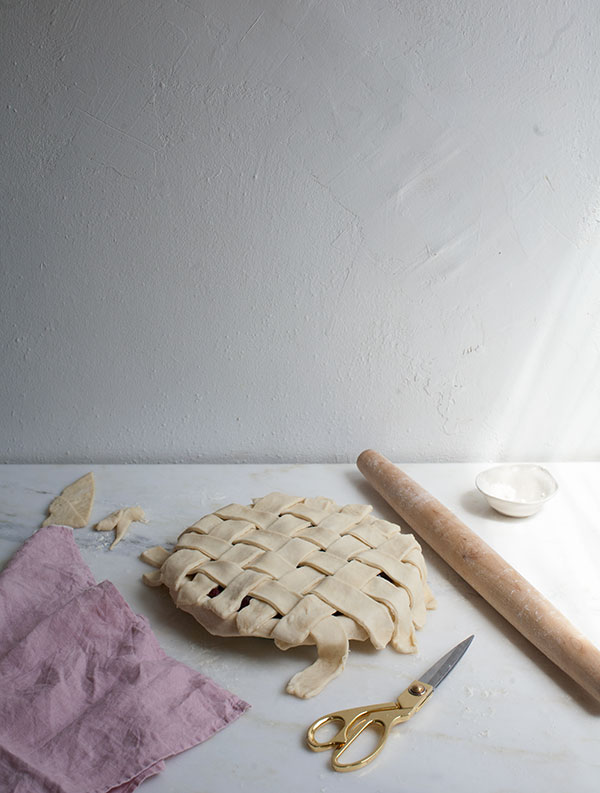 Continue Reading