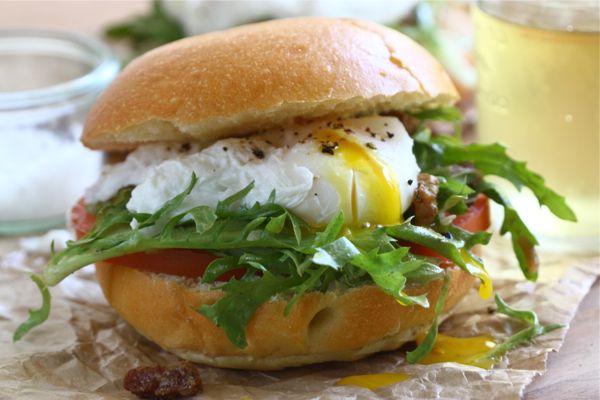 I'm doing this thing–not sure if I told you–where I cook alongside Bravo's new show, Around the World in 80 Plates (which airs each Wednesday at 10pm/9pmc on Bravo!!). Wherever they go, I go…kinda sorta.
Each week they're in a different international city cooking away and competing, stressing out and being judged, while I stay home, turn on some music, make a dish (corresponding with each city), all while intermittently checking Instagram and texting away–it's fun!
This week's show takes place in the gastronomy capital of the world, Lyon, France. Um…this location had my brain in knots because it's like the equivalent of someone letting me loose in fifty combined Chanel boutiques and saying, You can have whatever one thing you like. Too many options! Too much pressure!
I had lots of elaborate dishes on my brain, but I kept circling back around to my favorite salad ever: Salade Lyonnaise. This salad is everything. There's frisée tossed in a bacon mustardy vinagrette topped with a perfectly poached egg. And sprinkles of salt and pepper make it extra pretty. Nothing fancy. Total simpleness at its best.
I now welcome you to the sandwich version…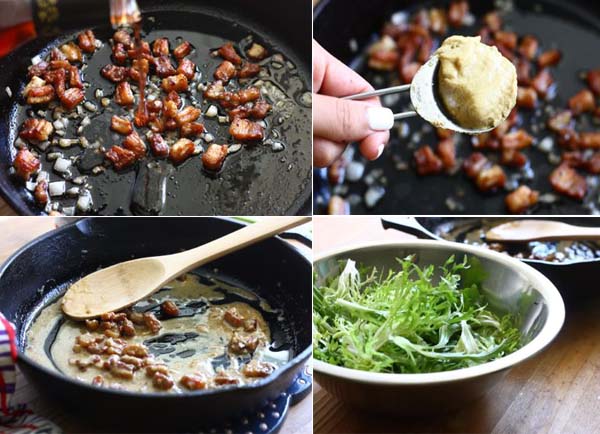 Continue Reading