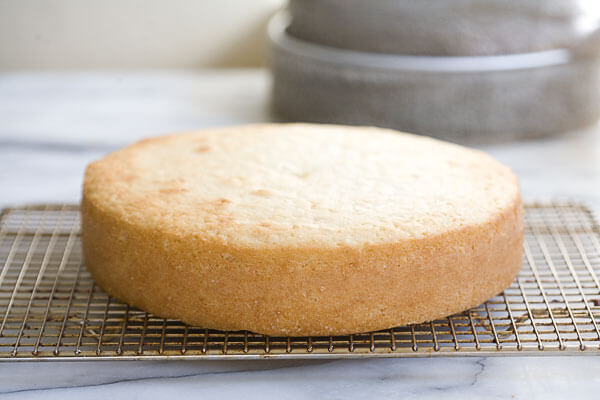 I'm not sure there will ever come a day when baking isn't magical to me. I still get giddy when I turn on the oven light, peek through the glass to see biscuits doubling in size. Or when a waif of baking banana bread skips through the house and under my little nose. Baking is my magic.
I love the trust and faith we must have in a recipe, in the ratio and in the ingredients. We trust that those ingredients will interact, react and transform into something so beautifully delicious.
Having just whispered all those sweet words of nothing, I'll admit I'm not really a cake-maker-type girl. I'm not sure if a single layered-cake even lives on this blog. I'm pretty sure it has everything to do with me being an impatient person and thinking cake decorating is a little tedious. But when I want cake inspo, I turn to Sara from Matchbox Kitchen. She makes some insanely pretty cakes. One thing I LOVE about her cakes is how they're all perfectly cylinder. The tops are completely flat. Flat cake tops are all the rage in the cake world.
Cake layers usually dome on us, rising right in the center and then cracking. I think doming on a quick bread is beautiful. I love it. My friend and baker, Hourie, wouldn't think to serve a quick bread that didn't dome. Cakes are different, though. But not to worry because baking flat cake layers couldn't be easier!