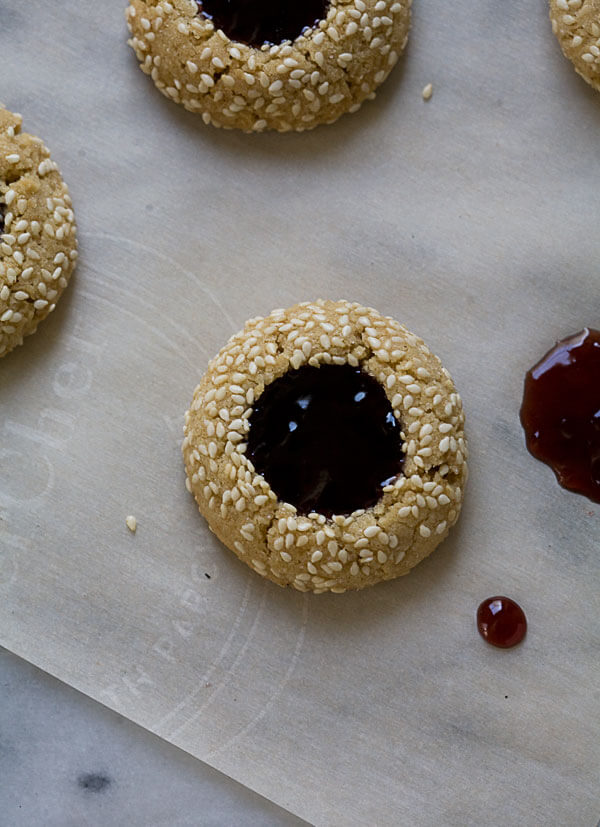 These cookies are like a grown up version of peanut butter and jelly.
If you've ever bought a big jar of tahini for hummus and then scratched your head thinking what else you'd use it for, well, this izzzzz it. I remember ions ago, I tried to make hummus without tahini and thought it tasted great. I was like, why would I even need to buy that extra jar of tahini for $8. I obviously had no clue about life in general. Years later I wisened up and bit the bullet and bought tahini. The addition of tahini in hummus was revelatory. And I realized that hummus isn't hummus without tahini.
These cookies celebrate the flavor of tahini. They have a bit of a bite, are slightly tangy, nutty and their texture is awesome (thanks to the sesame). These cookies are perfectly sweet which works great with all those flavors. And I mean, look at how cute they are!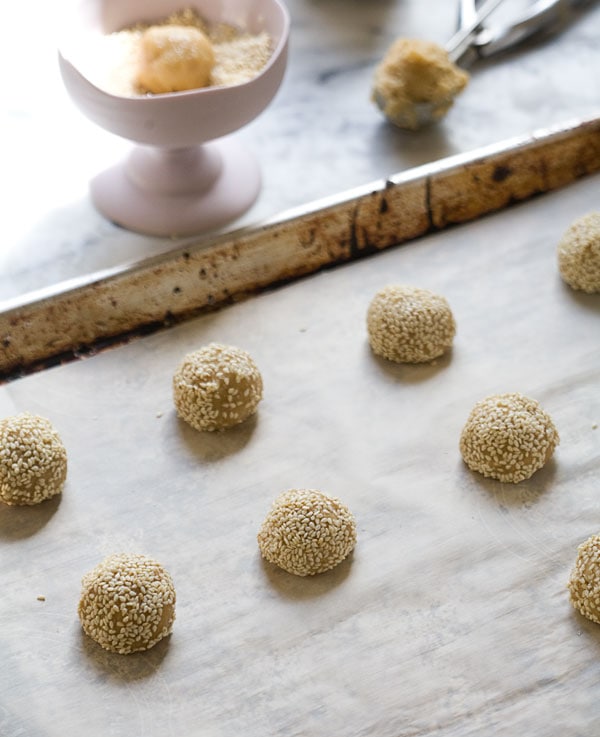 Continue Reading