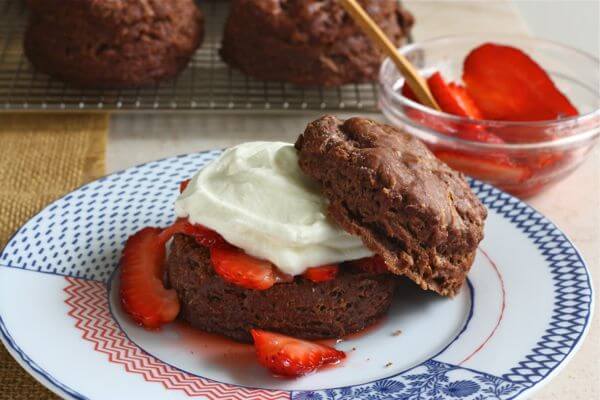 Biscuits are rarely dessert. WHY? They're too delicious not to be dessert, amirite? Of course I am.
I decided to take these unjust matters into my own hands and make biscuits more like chocolate cake, but still biscuits. Do you see what I'm doing here?
When I set out on this journey, I figured I'd just make chocolate biscuits, smother them with butter, say it's breakfast/dessert and call it a day. But then I peeped in the fridge and spotted some near-dying strawberries and whipped cream that was flirting with its expiration date, sooo…it became quite clear that I just needed to make a chocolate rendition of Southern strawberry shortcake.
This is typical of how kitchen awesomeness happens for me: a mishmash of refrigerator stragglers just trying to find a place in this world.