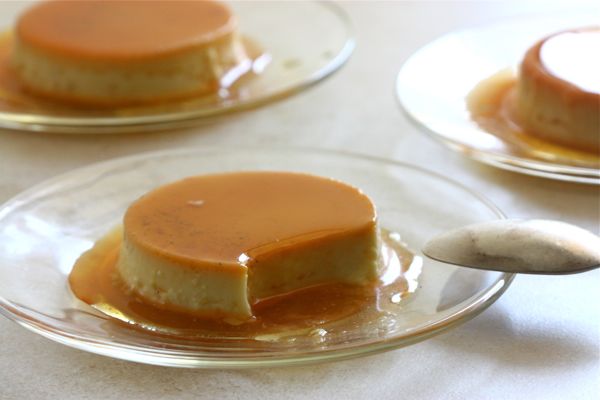 OMG! It's Monday. I feel like before we dive into sugar and eggs and cream, I should make you watch this video of this bear waving, because it'll really set a tone for the rest of this blog post (and for the rest of your week). Let's make this Classic Flan!
Alright, I'll wait…
Now that you've had a nice little laugh, and thought to yourself, How did that bear wave like that?! it's time to talk about flan!!
I Grew Up Hating Flan!
This is because the majority of flan served in latin restaurants, throughout South Florida, is really really eggy, not super smooth and overly sweet. I always skipped flan and just ate more rice.
Even my great aunt's recipe–which is considered to be a family treasure–is not my favorite. I really wish I was giving you some recipe that was a family heirloom or whatever, but sometimes it's just not the case. Instead, this recipe is mash-up of a Jose Andrés recipe (who had similar flan memories as myself!) and this old Bon Appetit recipe I've made a few dozen times. The ratios in this recipe are pretty flawless, really–it's only the technique that I've tweaked here and there. This flan isn't too eggy. Not too sweet. And the custard is incredibly smooth. Totally dreamy!