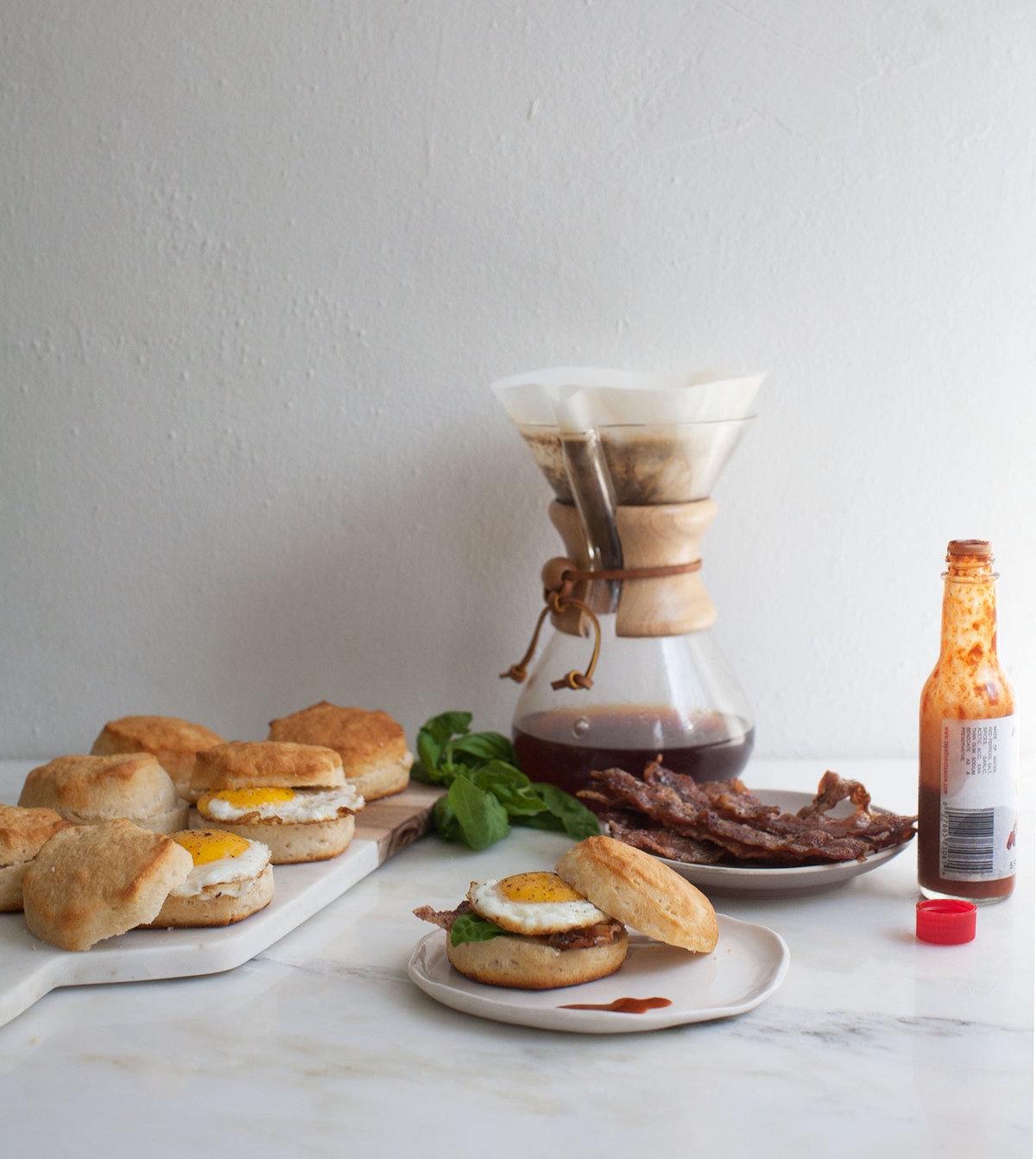 If you know me, then you know that I love making everything homemade, from scratch: biscuits, pie dough, cinnamon rolls and beyond.
But on occasion, I want to take shortcuts. Don't we all? We do. Sometimes we simply don't have the time to wait for dough to proof or time to throw together biscuits. We need our carbs now! And we want them to be tasty.
My problem with most store-bought doughs is that they're filled with weird ingredients. I usually look at that ingredient list and can't pronounce half of the items and that kinda bums me out. So, today, I teamed up with Annie's–they just released Buttermilk Biscuits & Crescent Rolls biscuit dough and crescent rolls in the refrigerated aisle at Target–to share a couple ways to make good quality shortcuts.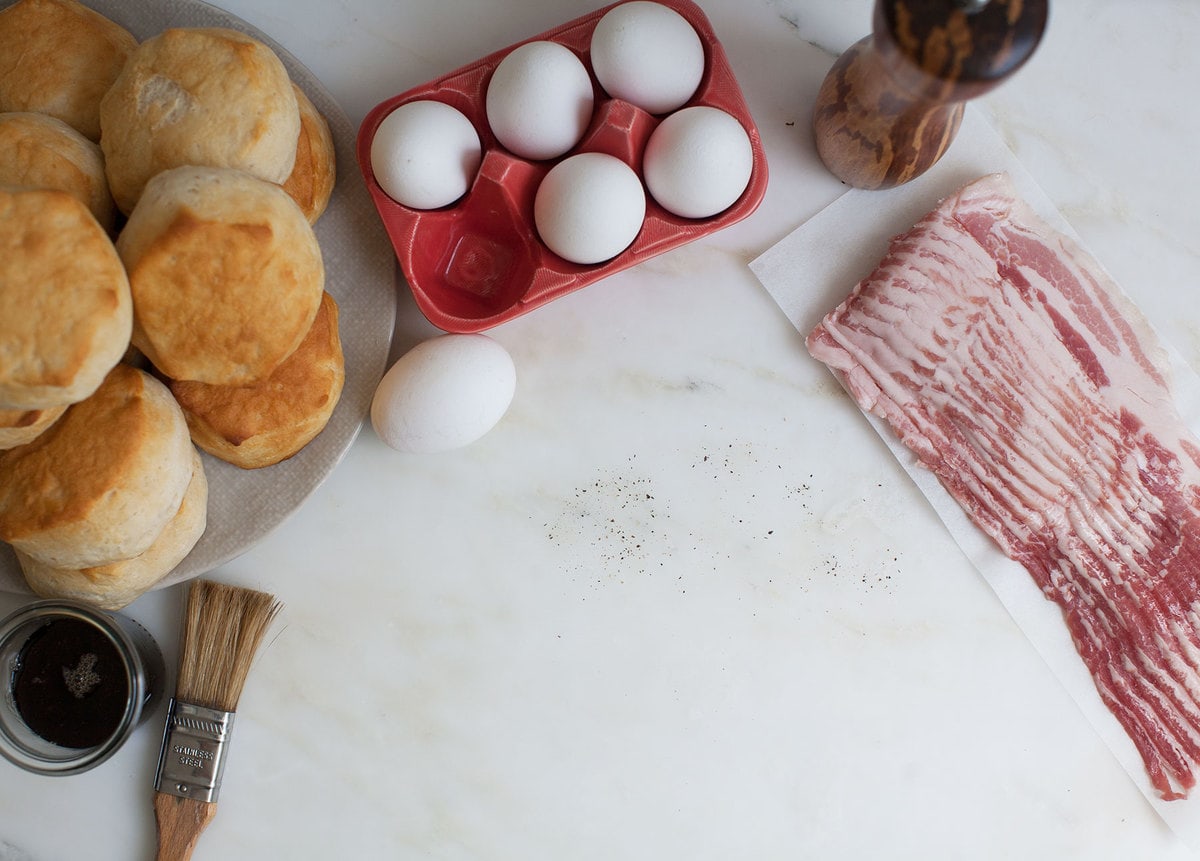 I'm going to show you three ways to use them:
1. Breakfast – Biscuit and Egg and Maple Bacon Sandwiches. HELLO EASY!
2. Lunch or Dinner – Cherry Tomato Biscuit Cobbler. Delicious and fresh with so much sweetness and acid from the tomatoes.
3. Dessert: Salty Milk Jam Monkey Bread. Obviously this was my favorite.
You can make the milk jam the day before or you can buy dulce de leche, if you're really looking for a shortcut.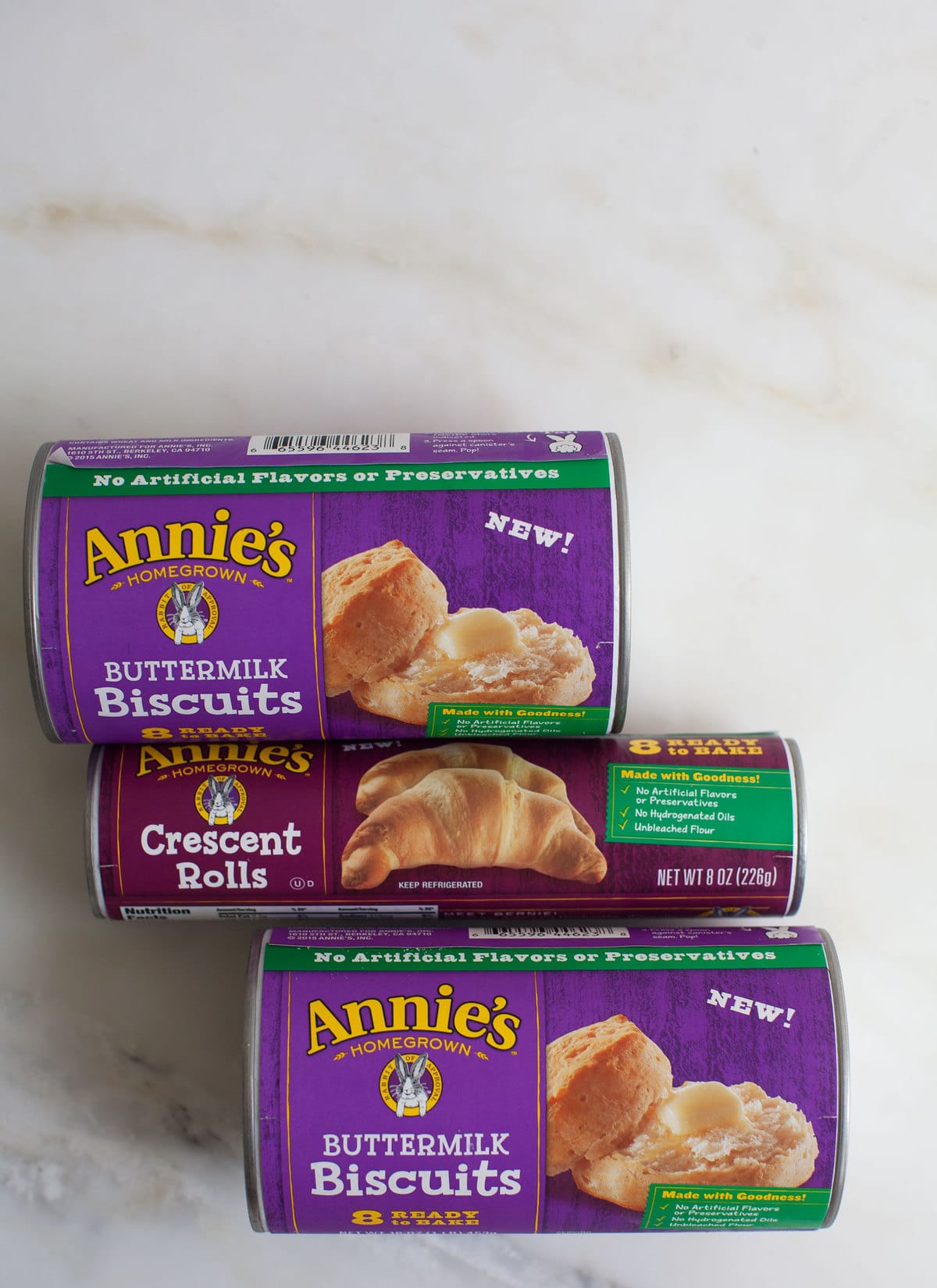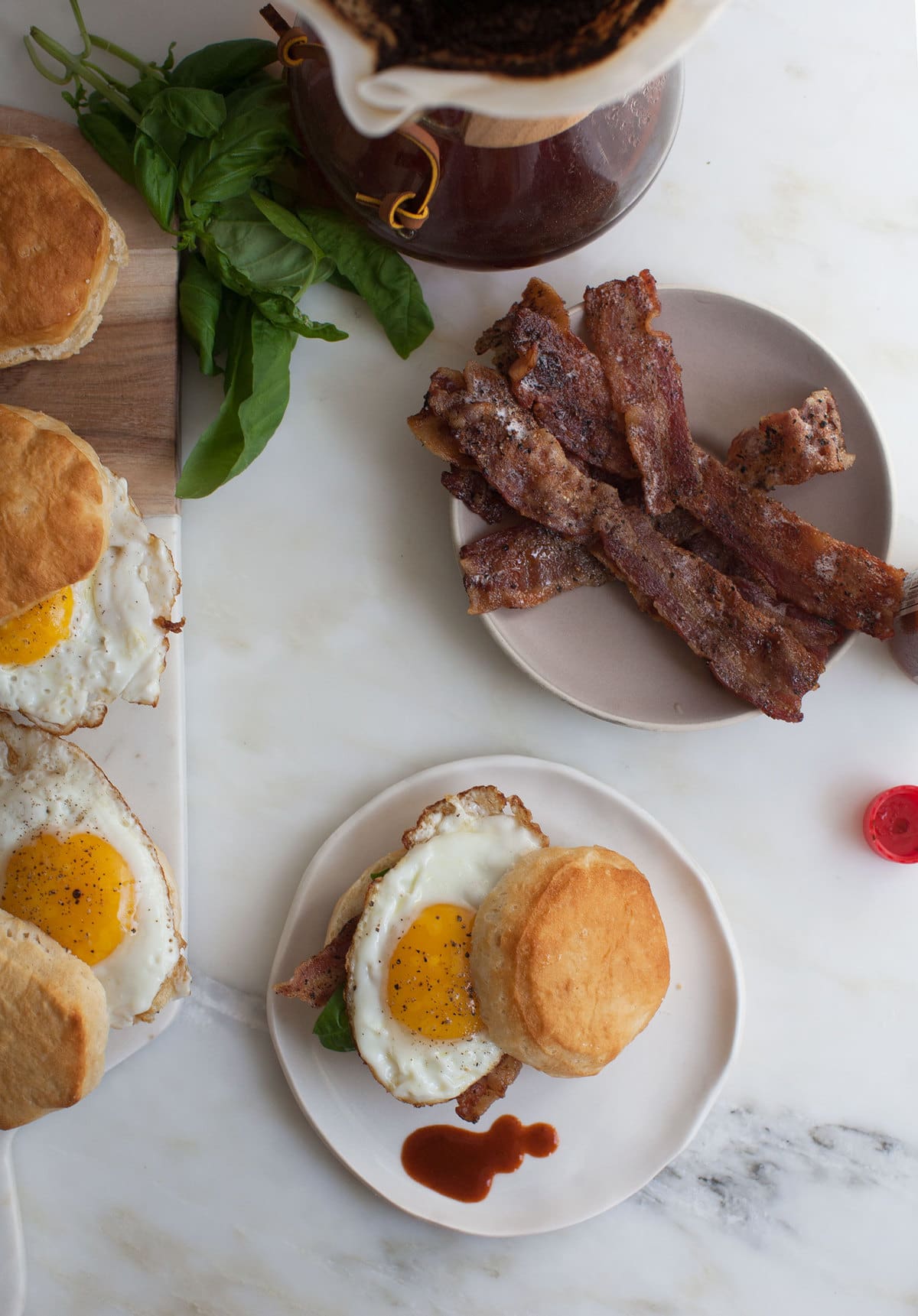 Breakfast
Let's start with my favorite meal the of day: breakfast. I brushed bacon with a bit of maple syrup and topped it with a ton of black pepper. I always bake my bacon because it's easier and super hands off. When it comes out, all that needs to be done is to fry off some eggs.
I like my eggs super crispy. Then the assembly happens. I had some fresh basil leaves around because if you can believe it, I haven't killed my basil plant. It's actually flourishing. The fresh basil leaves are highly recommended.
These biscuits are buttery with just the right amount of salt (my favorite). They take about 8 minutes to bake up and like two seconds to eat. Pour-over coffee must be served. And maybe orange juice, too.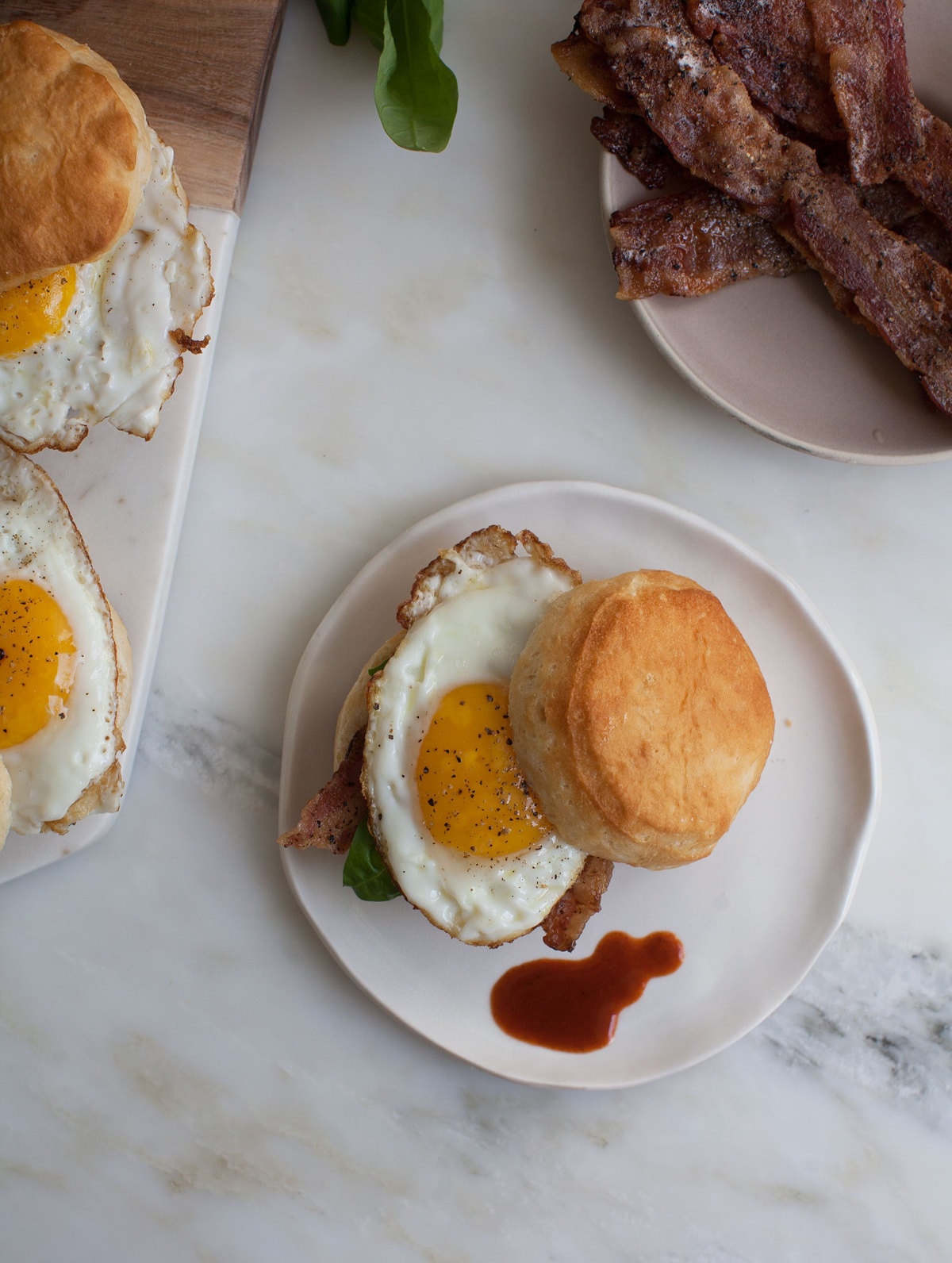 Continue Reading