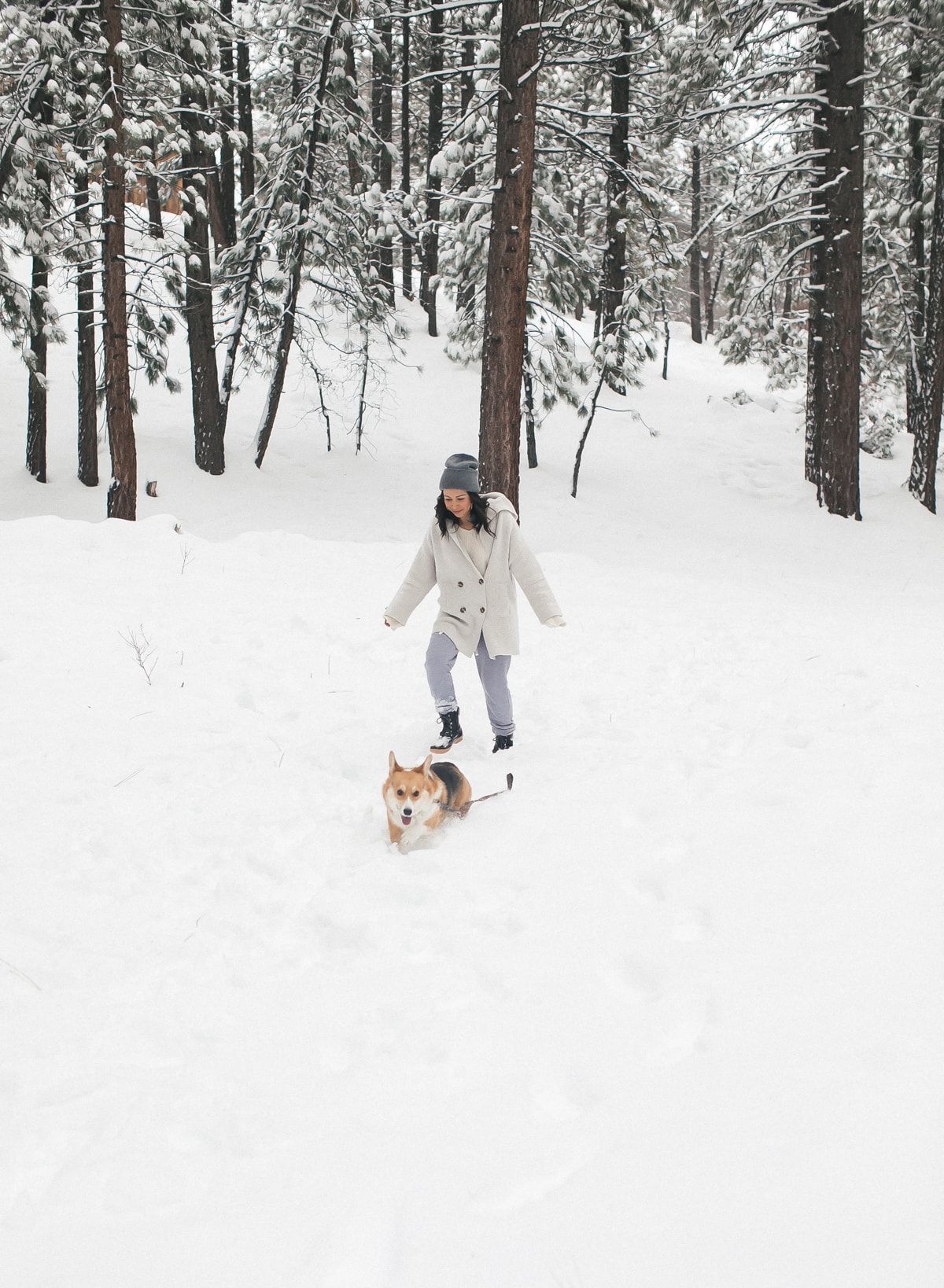 1. Where are you from?
I was born in Atlanta, Georgia. And then moved when I was 2 years to Orange County, California. I lived there until I was eleven and then moved to Fort Lauderdale, Florida. I went to college at University of North Carolina School of the Arts where I received my bachelors degree in Fine Art (a.k.a. Filmmaking). I moved to LA directly after graduation and have been here ever since.
2. What is your background?
My mom is Peruvian and my dad is Colombian.
3. Who takes your photos? Who styles the food? Me, me! I write the recipes, photograph all my recipes and write every word on this lil' blog. My friend Billy works with me most weeks to help with everything. He's the best and his blog is dope, too.
4. How did you fall into food blogging?
I was bored at work! I fell in love with food blogs when I was at my desk job out of college. It took a few years for me to get the courage to write my own but I've always loved cooking and baking.
5. What's your favorite music to listen to while cooking?
Hip-hop is my favorite by far. I'm always into listening to music that gets me excited to work for the day. Soulection mixes are a constant in my kitchen. I also listen to a whole lot of podcasts. And I watch The View on my computer a lot.
6. How did you improve your food photography?
By practicing! I found photos that I loved on Pinterest and would try and emulate the lighting, the styling, the way the propping was arranged. Eventually I found my groove and really discovered my style. I'm still trying to get better and improve every single day. It's a process!
7. What kind of camera do you use?
For a long time I used a Canon 5D Mark i (it was a gift from a friend). I recently upgraded to a Canon 5D Mark IV and I LOVE IT. It's amazing. In addition to my camera, I think lenses are super important. I currently use a 50mm 1.2 L the most. And I do own a 100mm that I use for close-ups.
8. What are you favorite restaurants in Los Angeles?
I did a post on that! But only for the eastside. I still need to gather my favorite westside restaurants. I never go to the westside because traffic but it's on my to-do list so look for it soon!
9. How do you make money off of your blog?
A few ways! From time to time, you'll see that I partner with brands I love to create original content, recipes and hosting events. I also have released a few books so that helps too. And last fall I hosted a pie workshop, which I'll be doing more of in the future.
10. What are you favorite kitchen tools?
I have a page for that! While I use everything on that Shop page, the tools I use the absolute most are a cast iron skillet (Lodge makes my favorite one), silicon spatulas, a (8×4-inch) loaf pan, a sieve, glass bowls and an offset spatula.
11. Where do you find your props?
All sorts of places. I have some favorite shops that I love. I buy a whole lot of stuff from Anthropologie, Shop Terrain, Urban Outfitters (occasionally), FarmHouse Pottery, Suite One Studio Ceramics, Brit McDaniel, Food52 Shop, Staub, Le Creuset and my all-time favorite, Clay Kat Ceramics. I'm always shopping for props and pretty ceramics; they are my ultimate weakness! If you are a maker/ceramicist and think I'd like something, feel free to shoot me an email.
12. Who designed your logo/site? My logo was done by June Letters Studio. Creative direction of my site was done by me with Kevin Freeman doing all the development.
13. What are you favorite kitchen shoes?
I live in Vans but also love my Nike Frees and Adidas Stan Smith's. I cook in all of those shoes the most. They are not traditional kitchen shoes, I suppose.
Have more questions? Leave a comment below and I'll add them to the FAQ page!