The Year of Cozy: 125 Recipes, Crafts & Other Homemade Adventures | Released Fall 2015 (Rodale)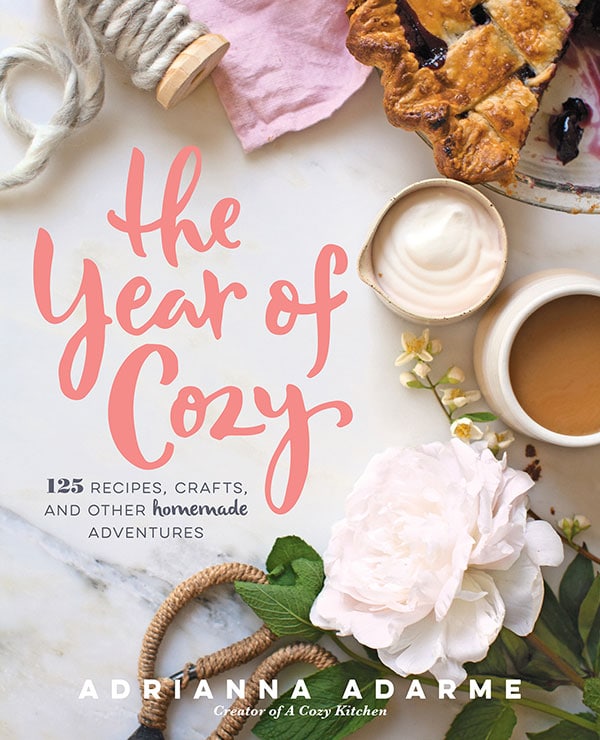 I wrote The Year of Cozy in, like, 8 months and it was a stretch of time when my house was in total disarray, stuff everywhere, butter on the walls but it was fun and exhausting and so incredibly enjoyable. This book is full to the brim with cozy, comforting recipes, crafts and little tips about making life full and beautiful.
The Year of Cozy is available online and in real life at these stores:
Anthropologie | Shopbop | TJ Maxx/Marshall's | World Market | Books-a-Million | Indiebound | Barnes & Noble | Target | Walmart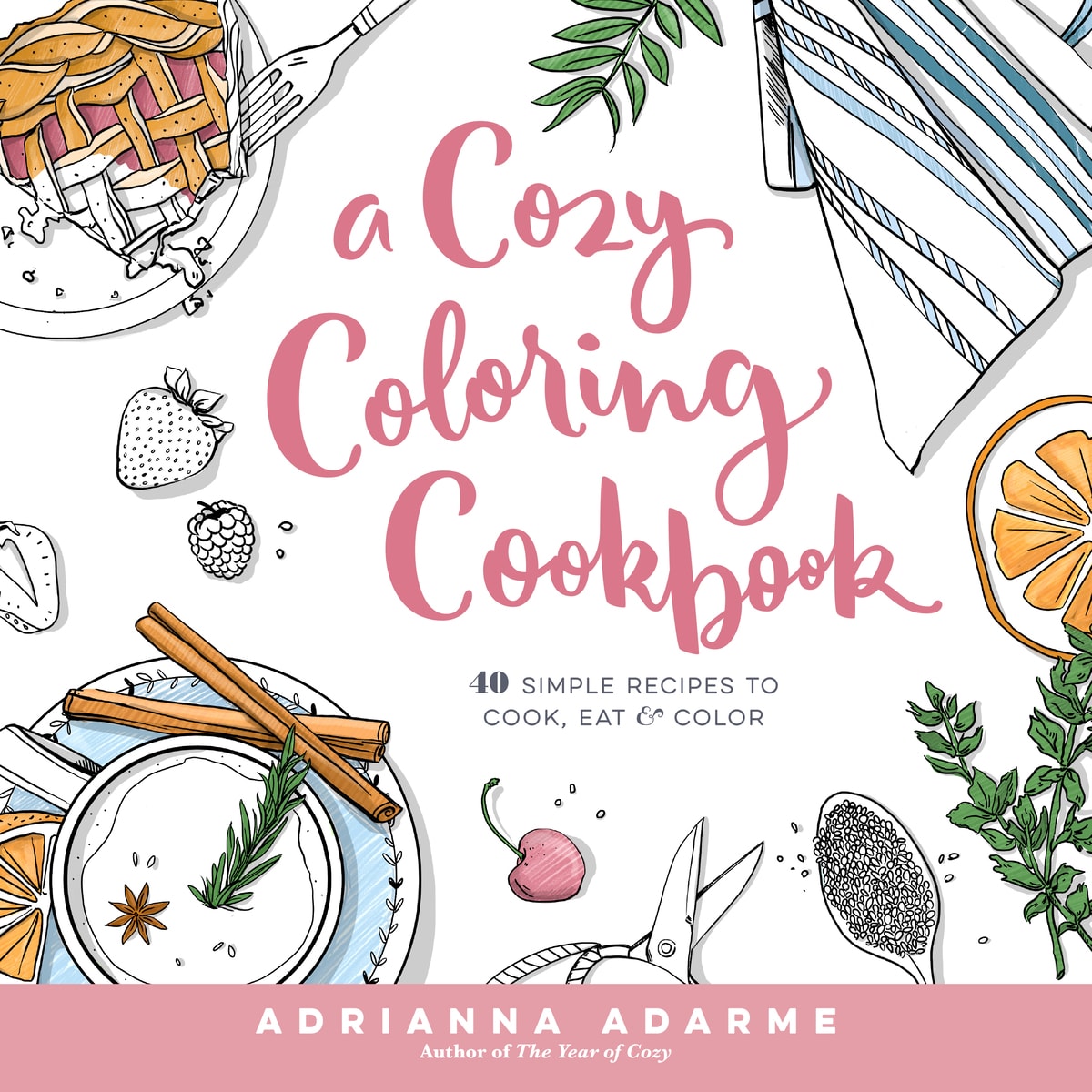 A Cozy Coloring Cookbook: 45 Recipes to Cook, Eat & Color | Released Fall 2016 (Rodale)
In this book you'll find sprinkles falling from the sky onto a big piece of fairy bread. You'll find simple doggie treats that I love to make Amelia, grain-free of course. You'll also find berries exploding out of a berry gin and tonic that I love. And you'll find the coziest of cozy chocolate chip cookies. The recipes are simple, easy-breezy and tasty. The illustrations are fun, think patterns of your favorite braided pie, kaleidoscope ratatouile tarts and cozy cabins and so so much more! All illustrations were done by the very talented Amber Day.
A Cozy Coloring Cookbook is available online and in real life at these places:
Amazon | Barnes & Noble | Books-a-Million | Indiebound
And of course, you can always leave a comment below or send any love notes to Amelia by email.
P.S. If you are an online store and carry either book, please let me know and I'll add a link above! Thank you for carrying my book!