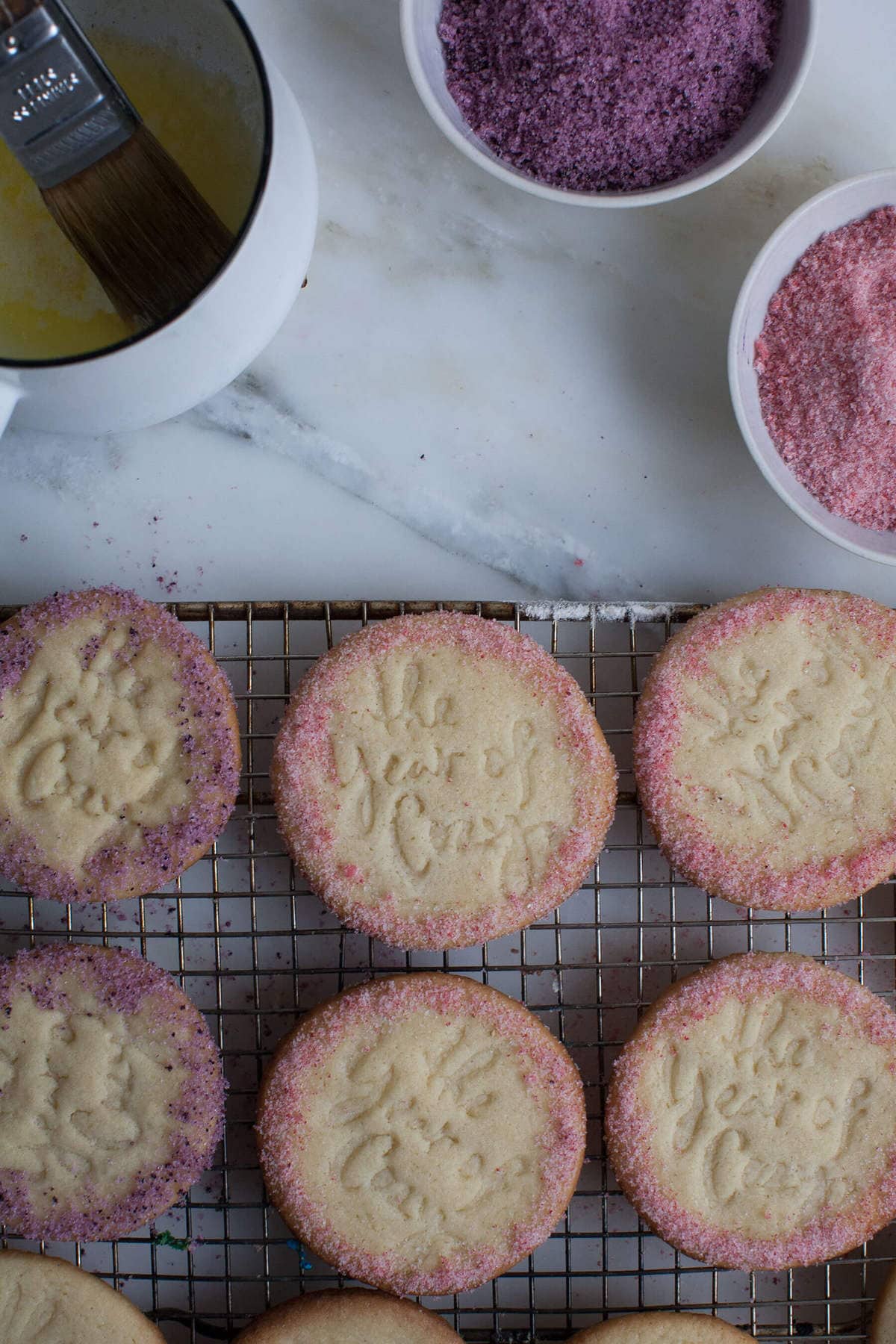 Today is the day! The Year of Cozy: 125 Recipes, Crafts and Other Homemade Adventures is out in the world. I hope you love it. I hope you think it's fun and inspiring and funny and more fun.
When I set out to make this book I wanted it to be a bit different than this blog; I wanted it to be an extension, tell a slightly different story. It is just that. It's a story about working through all the muck that is our mundane and very normal and, often times, challenging lives. It's about controlling what you can in life because sometimes things aren't so easy. One thing I found I could control was my thoughts, how I spent my free time and my perspective. I know this idea sounds a bit lofty and it sort of is. The inspiration came from listening to This is Water by David Foster Wallace, a life-changing listen (if you haven't, I highly recommend it).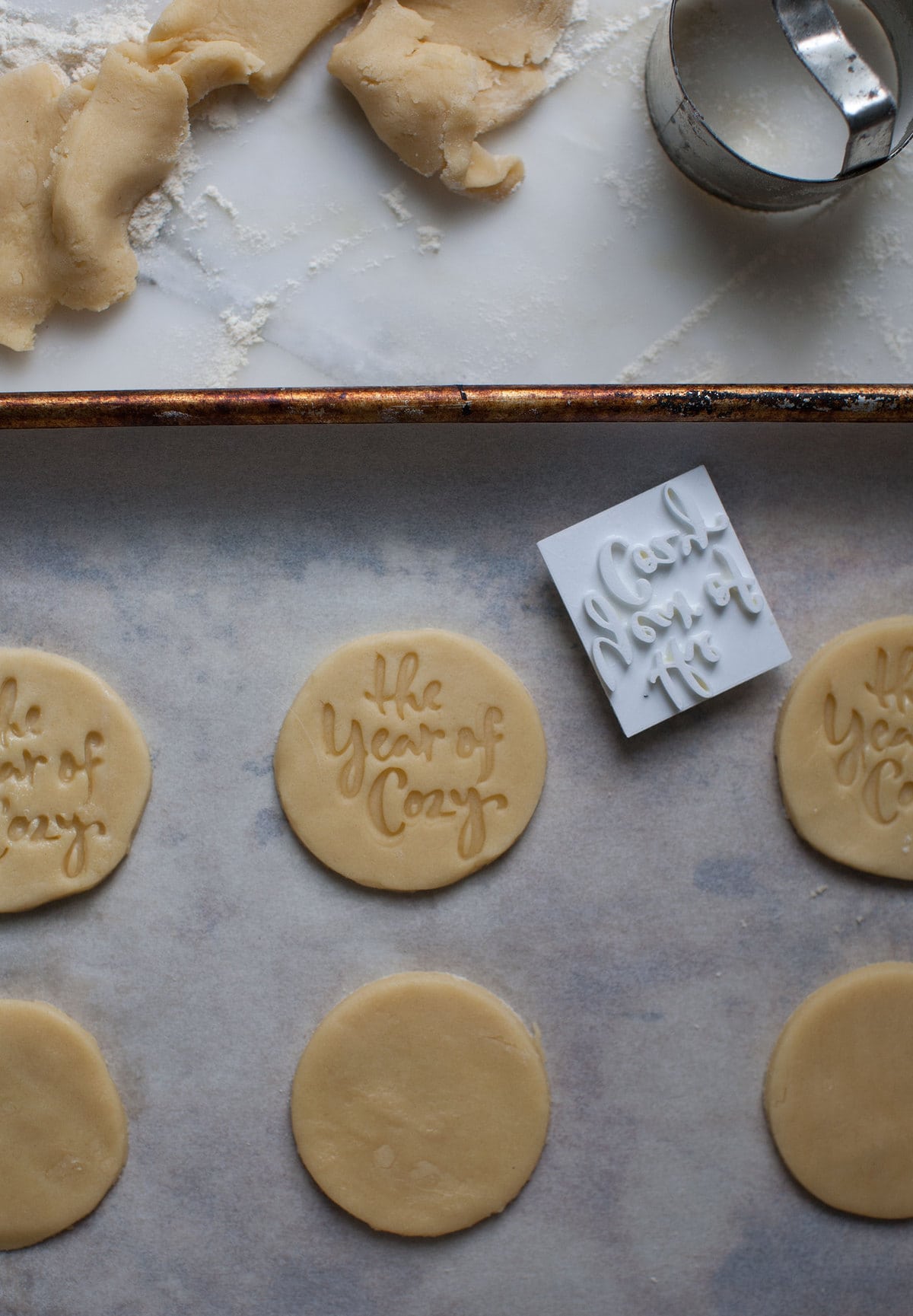 While the book's introduction may sound a bit like, ok calm down, Adrianna, the rest of the book is happy. It's broken up into sections: "Make," "Live, "Do." There are DIYs, recipes and ideas to make your day a bit sweeter.
There's also a ton of Amelia. Hello grain-free doggie doughnuts!
Today I'm sharing a recipe for Fruit Sugars. It took me a looooong time to figure out this recipe and when I finally nailed it, I felt silly because it really couldn't be simpler. Freeze dried fruit is pulsed in a food processor and then mixed with sugar and a teeny bit of water. As you mix the two vigorously with your fingers, the sugar will take on the fruit's color. I think it's beautiful.
Put this sugar in tea. Sprinkle it on cookies. Put it on all the things!!!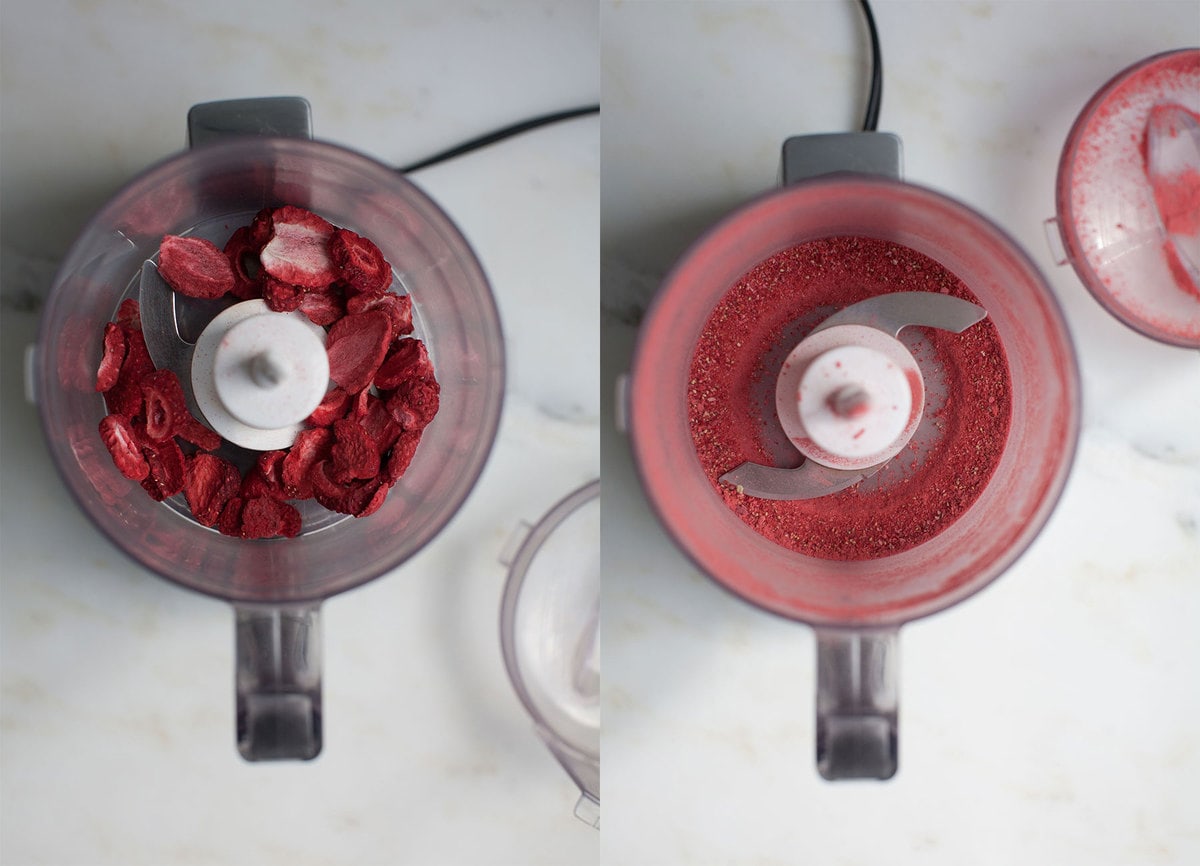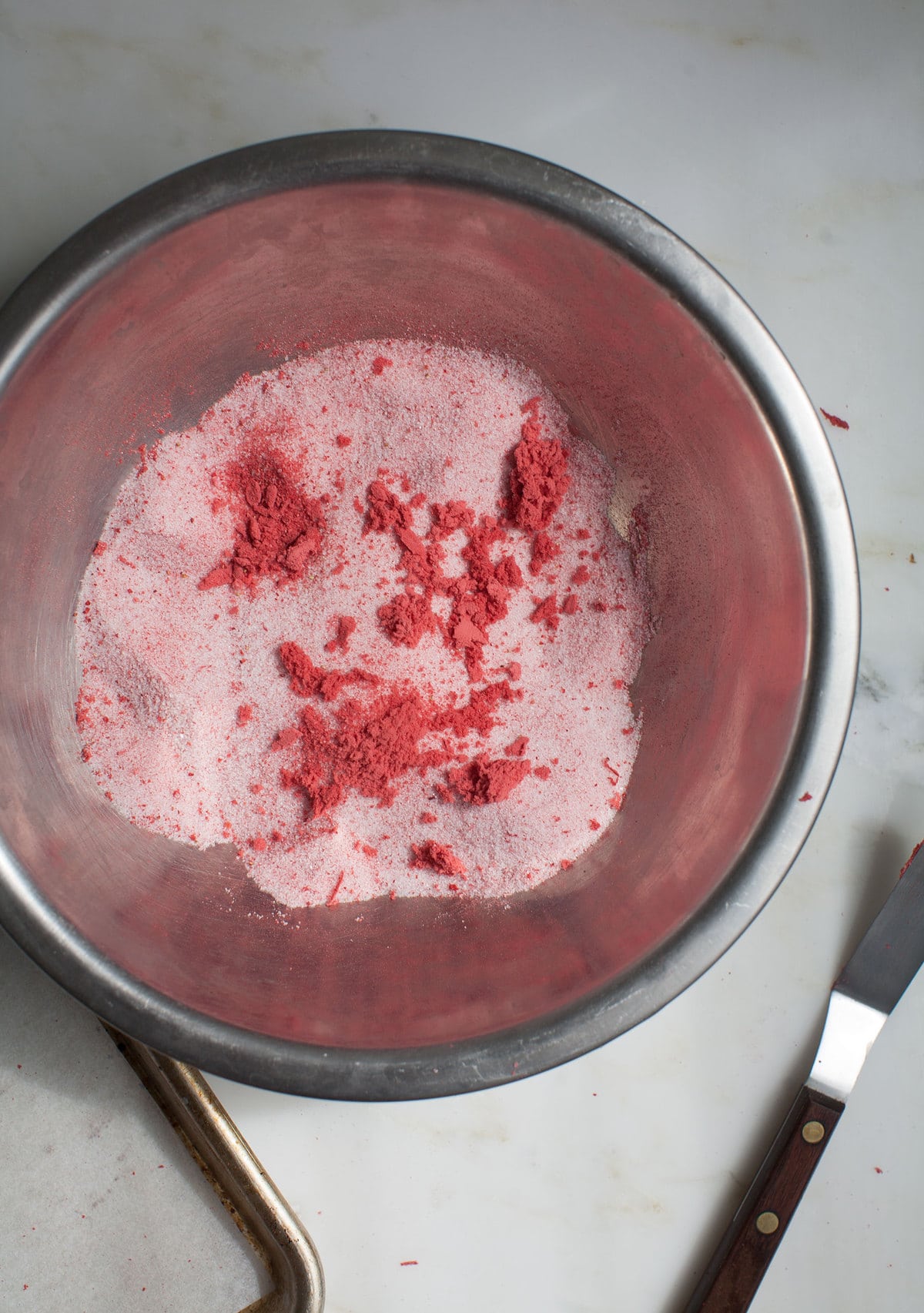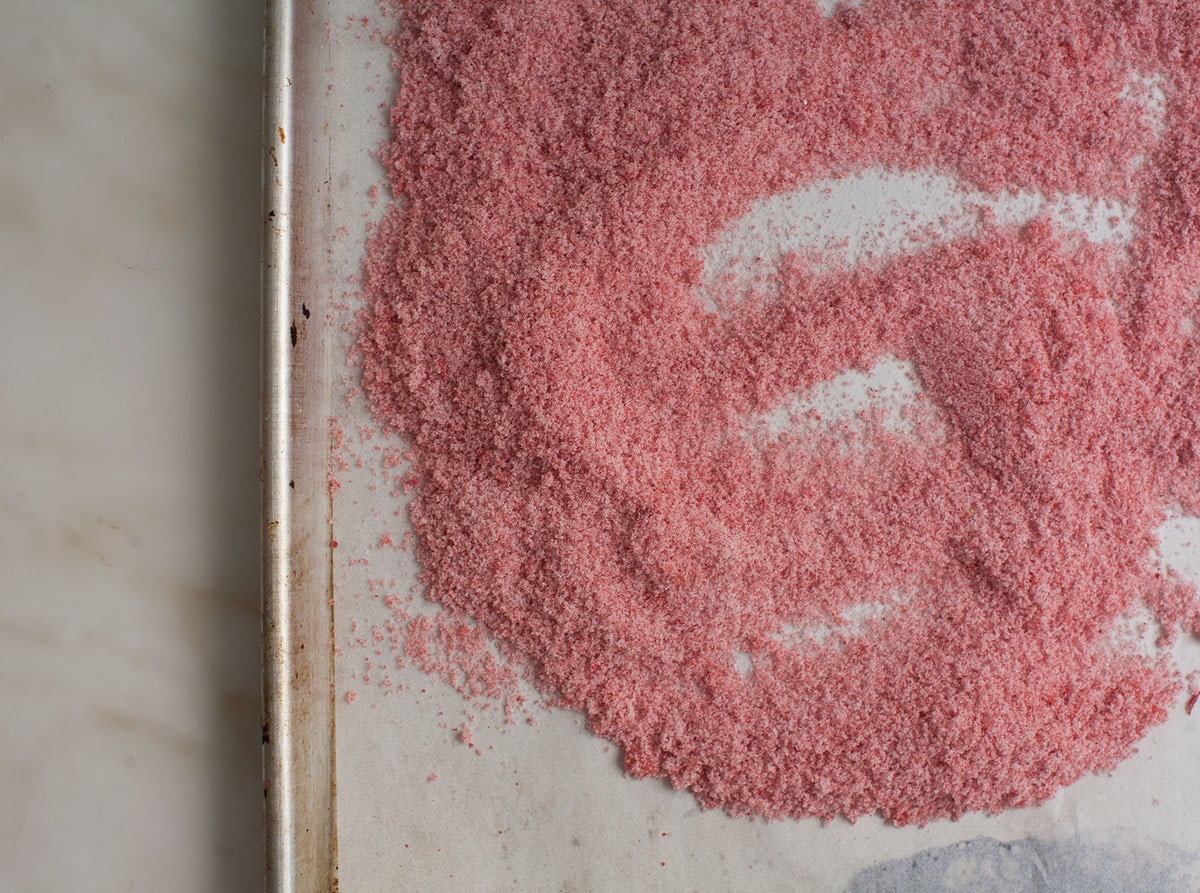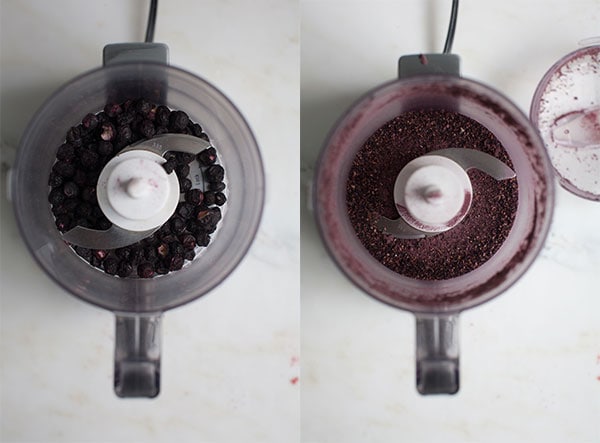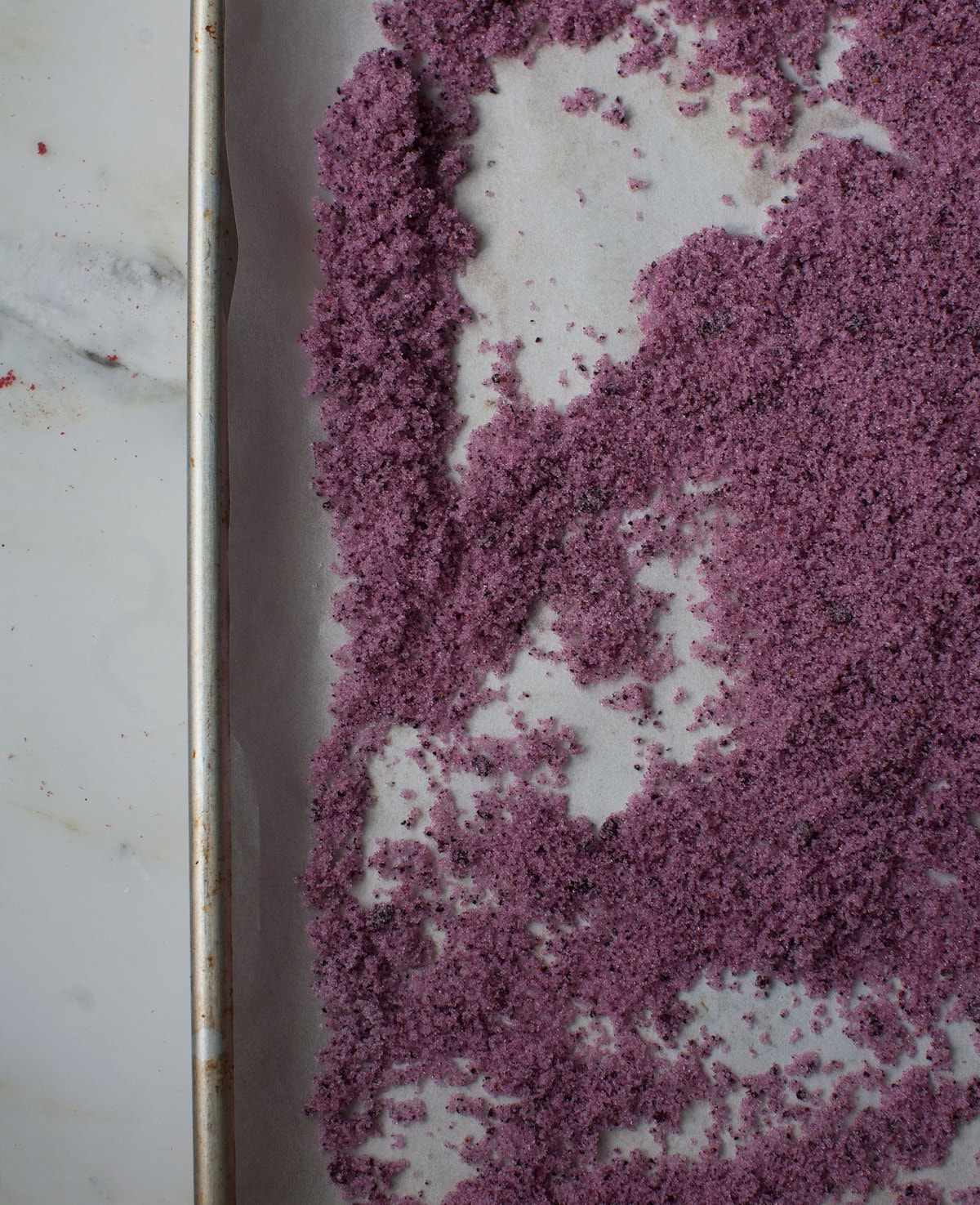 I'm not sure you know how much A Cozy Kitchen means to me. I imagine you don't because I don't really talk about it all that often, do I?
The whole world could be crumbling, but as long as I can bake and cook and shoot and do it with Amelia by my side and you reading, all will be ok.
This space encourages me, it inspires me, you inspire me. Thank you so much for hearing my very hormotional rant right now. Thank you for spending your hard-earned money on my book. And thank you for simply being here and reading this. I appreciate you all so very much.
xoxo
Adrianna
Links:
Order The Year of Cozy
Like my custom stamp? I got it here on Etsy!
Bowls from Suite One Studio (who made so many beautiful pieces in the book)
Listen to me on The One Plant Podcast with Jessica Murnane discussing all things The Year of Cozy (plus, she's giving away a book! You just have to answer the question: Who do you want to cozy up with? Bowchicabowow!)