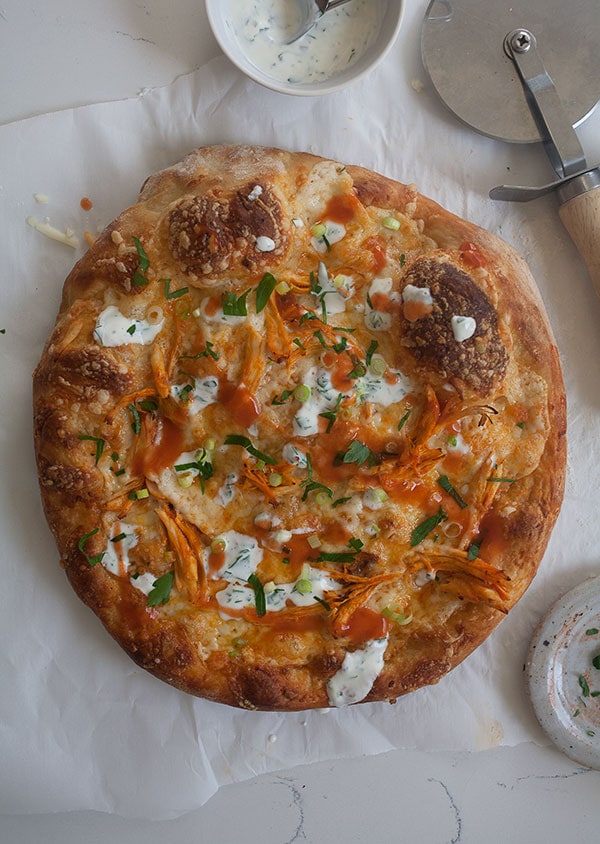 Today we're trashing it up. There's nothing artisanal about this pizza. It doesn't wear suspenders, a pageboy hat or do the whole fancy-talk about coffee. Think Lindsay Lohan passed out in the front seat kinda trashy. I'm pretty sure that's where buffalo chicken pizza ranks on the scale of trash.
If you know me, you know that chicken wings of any form are my favorite food ever. I like Korean chicken wings, Japanese-style fried chicken, Thai chicken wings and of course, good ol' American buffalo chicken wings.
This pizza exploits all those delicious flavors: hot sauce, chicken, ranch dressing and for good measure, some fresh Italian parsley and green onion.
In other pizza-making news, I haven't made pizza for this blog for a very, VERY long time. It's mainly taken me so long because I broke my pizza stone during a move and hadn't replaced it…until…Baking Steel got in touch with me and sent me one.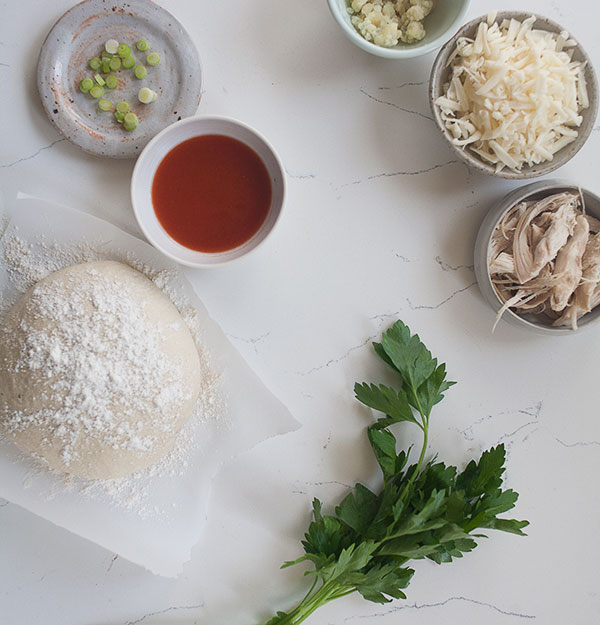 Continue Reading