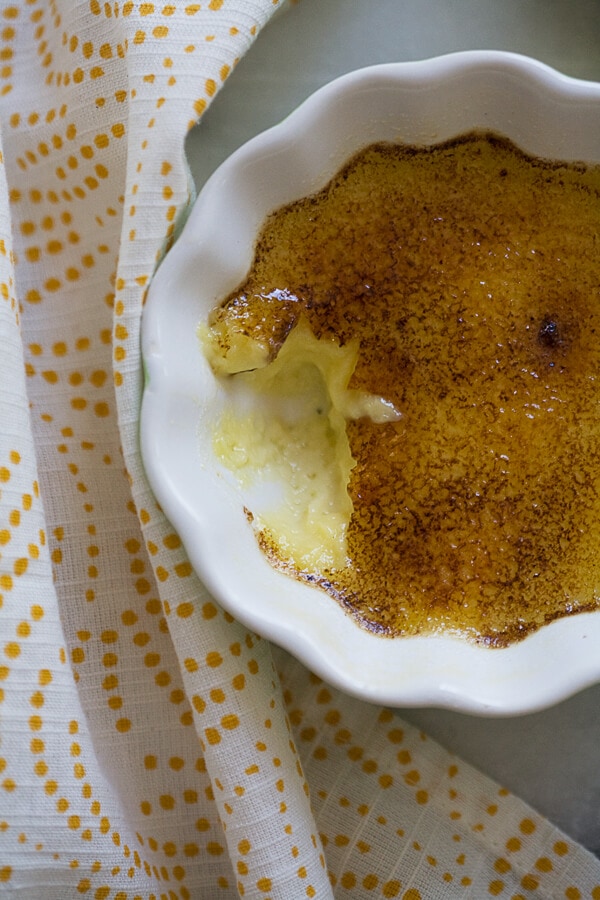 I love sweet corn ice cream. Have you had it before? It's sweet…and corn-y tasting. I'm at a bit of loss for descriptor words, forgive me. But you know what I mean! Almost like sweet creamed corn but with the texture of ice cream.
This is very similar, except that the texture is like a really good creme brûlée. When I worked my first restaurant job, we had a really bad creme brûlée on the menu; I didn't care because my job was to dust the tops with sugar and burn the sugar with a blow torch. I was totally content with my small little job! I found it fun and satisfying.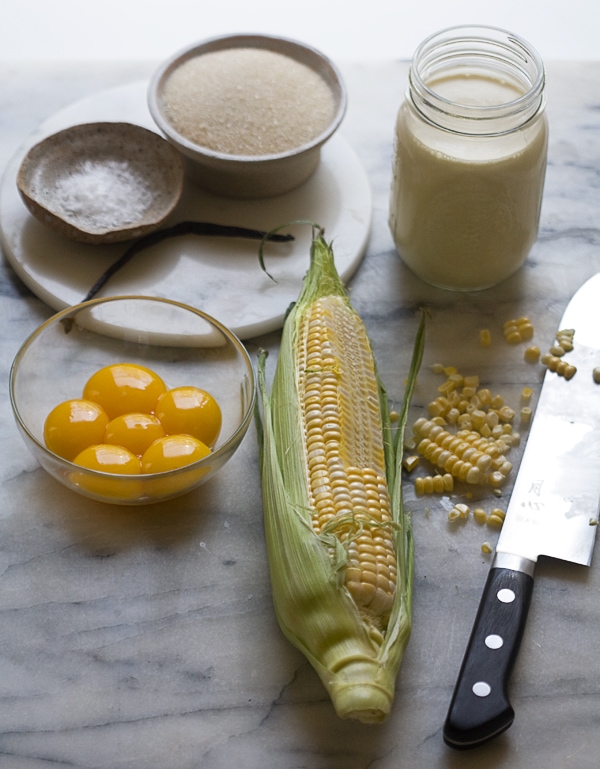 If you make this recipe, try and find the most beautiful corn you can find. I found this super fragrant and sweet bi-colored corn at the market and was impressed with how flavorful it was. It's necessary for the step of infusing the cream with corn and the chopped up chunks of cob.
The cream and corn hang out together for 30 minutes or so. I recommend giving it a taste and letting it steep some more if you think it needs it.
And then it's pretty much just like normal creme brûlée. Cream is heated and tempered with egg yolks so no scrambled eggs occur. There's a division of the custard and then it's all baked in a water bath for 30 minutes or so.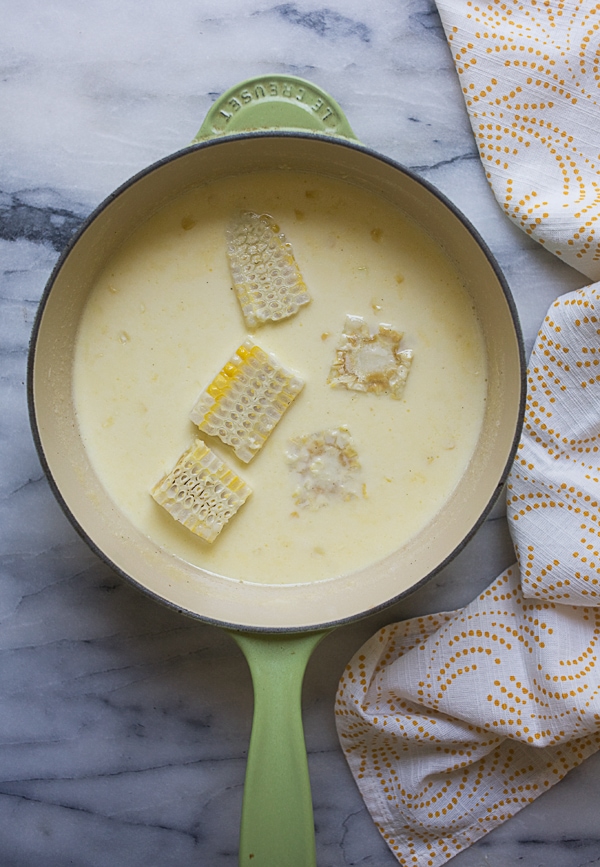 Continue Reading