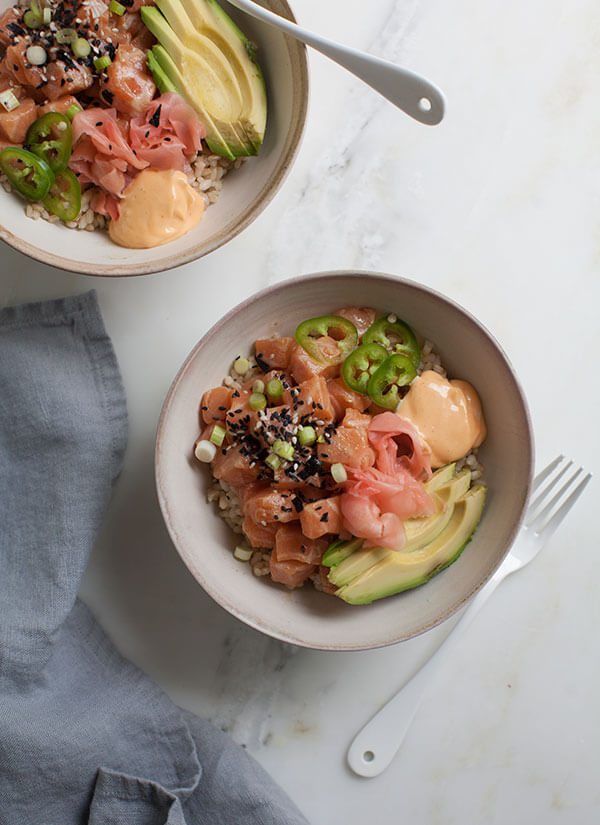 I'm back from Chicago where I ate and drank waaaaay too much. I realized that I'm too old for that shit. I've never been a big drinker but omg now I'm even less so because it seriously makes me feel like I might die. But it was fun and worth it. I'll be doing a lil' round-up of a few of my favorite places I visited…maybe tomorrow or the next day.
But first, recovery food. Poke restaurants are popping up everywhere in LA. It's the hot new thing, unfortunately most of them are not near my apt so out of pure laziness because I'm allergic to driving and traffic, I make them at home. Also, I love making things at home because it means I can add what I want. I DO WHAT I WANT!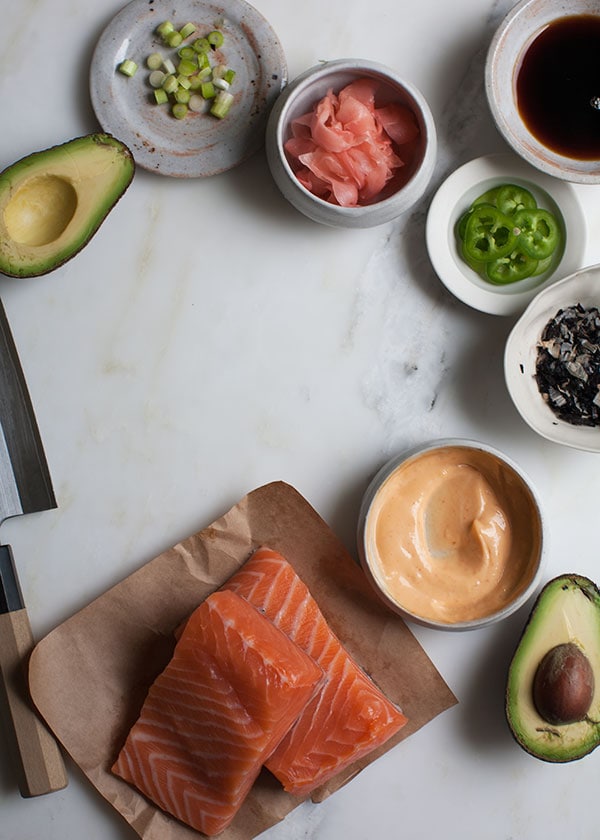 I like using really delicious, fatty salmon I get from McCall's Meat and Fish Co., but really any sort of ahi tuna or other sushi-grade salmon will work.
This is obviously more of an idea than a recipe. I mean, I do mix the sauces together and I do make my own furikake and I do whisk together some mayonnaise and Sriracha but you can just eyeball all of these things. No need for measuring spoons.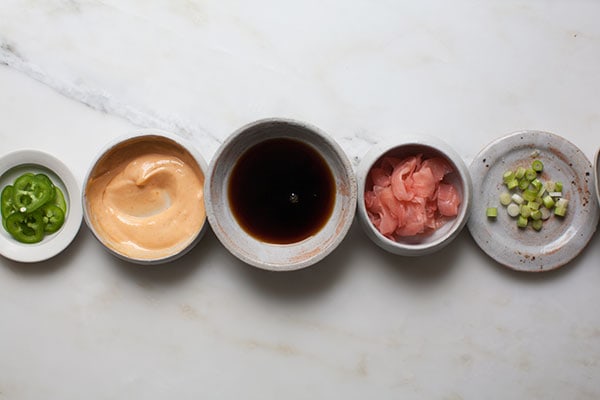 Continue Reading