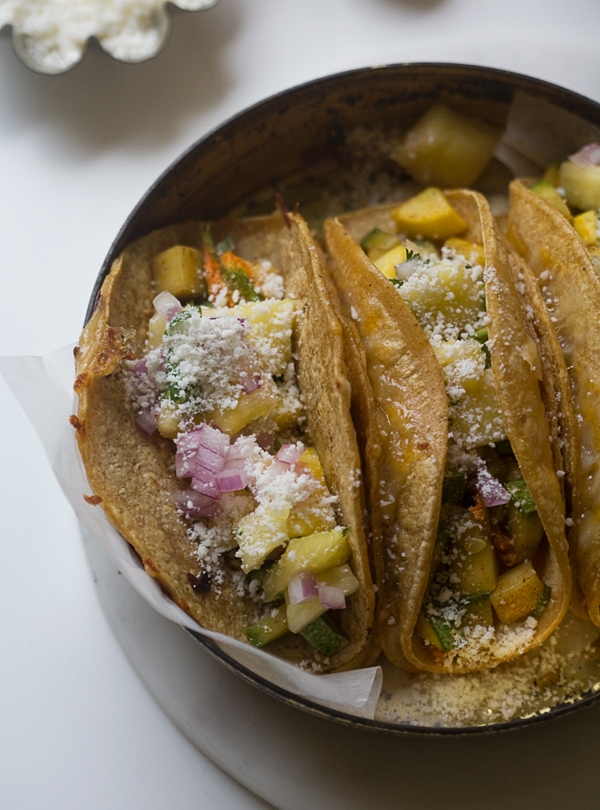 Sometimes I'm so hungry I feel like I might die. I know I'm being super melodramatic because people can go days and sometimes weeks without food but something happens where my blood sugar levels dictate my mood…and brain. I become angry, desperate…and then super creative.
I begin pairing ingredients that are strange and on the verge of not-so-pleasant. But a few weeks ago, I came across a freakin' gem. I peered in my fridge, saw some tortillas, cheese and some leftover shredded chicken. That is when the first child from a quesadilla mother and taco father was born. QuesaTaco!
I'm an inventor…or so I thought. I googled it and realized some stoner kid on Reddit had already done it. SO, I didn't exactly invent it but I still feel pretty proud of this recipe.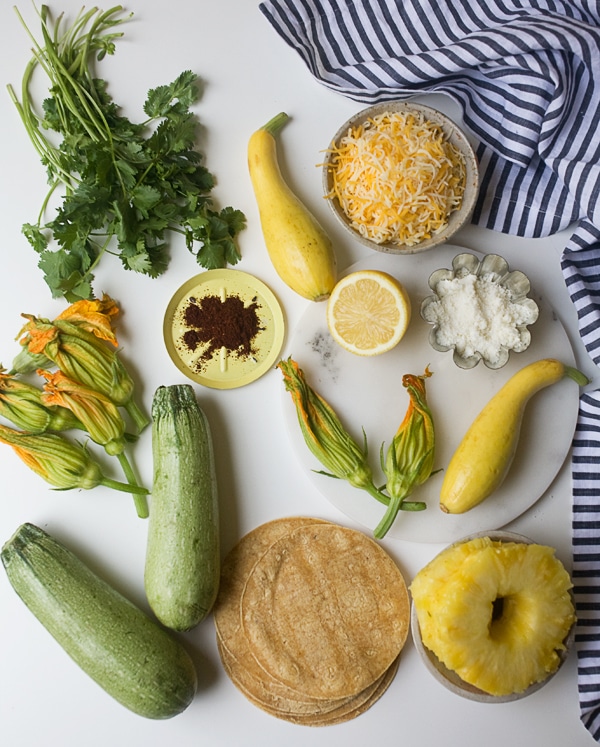 This recipe starts with a super quick cooking situation with diced summer squash, ancho chile powder and ground cumin. That's the filling.
Then I made a bunch of quesadillas.
The quesadillas were then topped with all sorts of stuff…like a taco!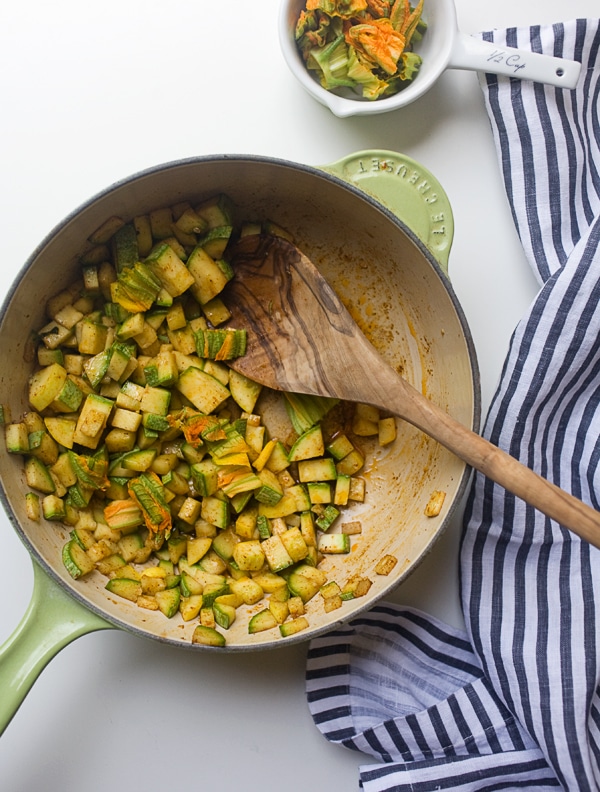 Continue Reading