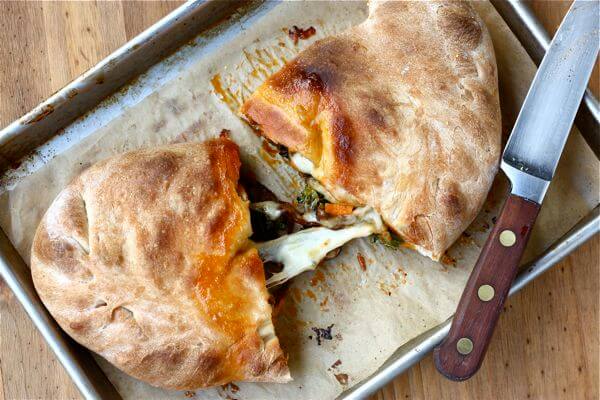 Uh-oh…this calzone shouldn't be a calzone.
Nope. It totally should be a picture of a pizza…topped with layers of ricotta, melted mozzarella, cubes of roasted butternut squash and broccoli rabe. That was the plan.
This pizza was supposed to convince me that broccoli rabe isn't this gross, bitter leaf situation…well that failed. I tried. It was blanched, sautéed with garlic, seasoned it…even paired it with something like the butternut squash to offset its disgustingness. Didn't work. It's just gross.
I was gonna post it anyway, thinking some of you lunatics actually might like it…but I dunno…looking at the pictures of the pizza bummed me out, so I decided to turn the leftover ingredients (from the pizza) into something more awesome!!
Meet this calzone…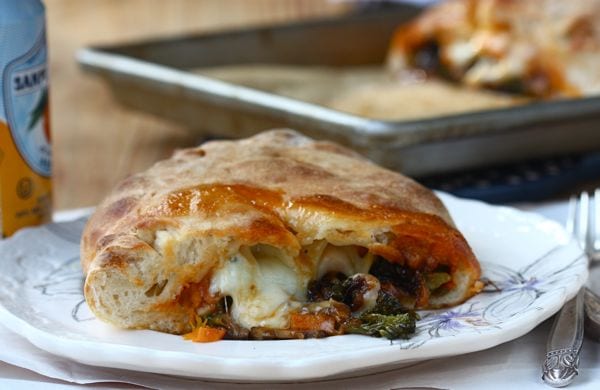 Continue Reading