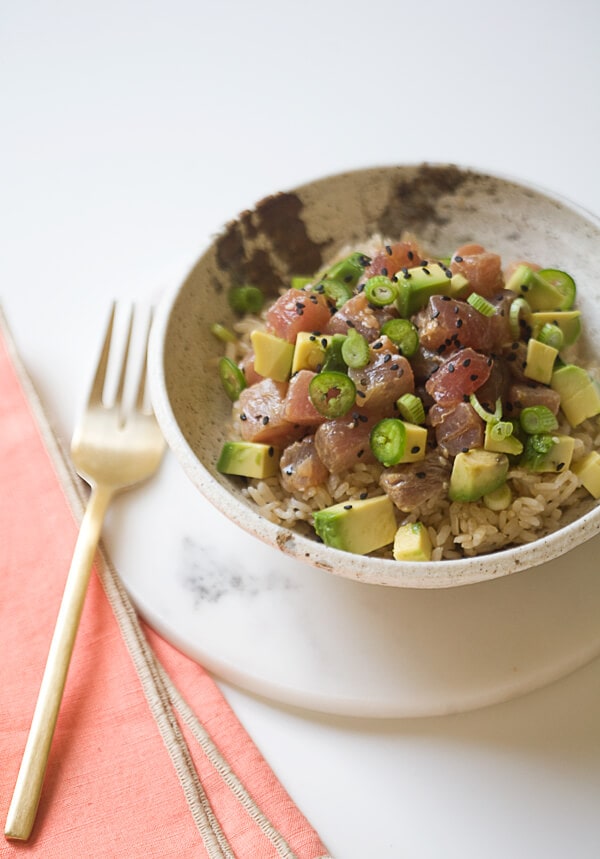 Say hello to the dinner I plan on having at least once a week for the entire summer. This is all I want to eat right now and it's all thanks to summer quickly approaching, my love for tuna and my new obsession with fancy brown rice.
I've never been to Hawaii (sad!), but in my dreams I'm sitting by a roadside-hut in my bathing suit and flip flops, eating a big bowl of poke. And then after poke, I'll go scuba diving with Amelia and she'll befriend a gigantic tortoise, ride on his/her back and they'll end up becoming besties. Of course, I'll Instagram the whole thing and collectively we'll want to throw our phones across the room because the cuteness will just be too much to take.
Until my dream becomes a reality…we'll have to just make the poke bowls in our own homes…homes that are sadly VERY far from Hawaii.
But don't worry, because dreams do come true and this will happen.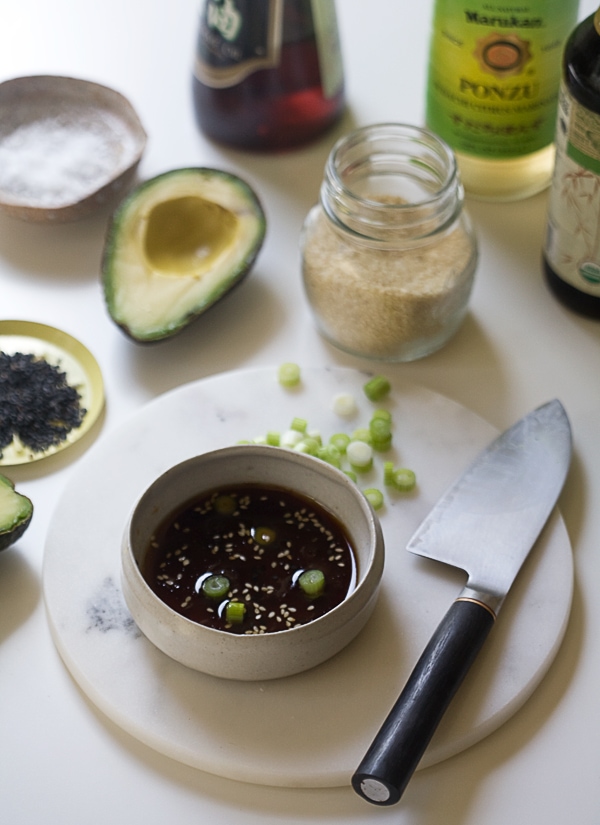 Continue Reading