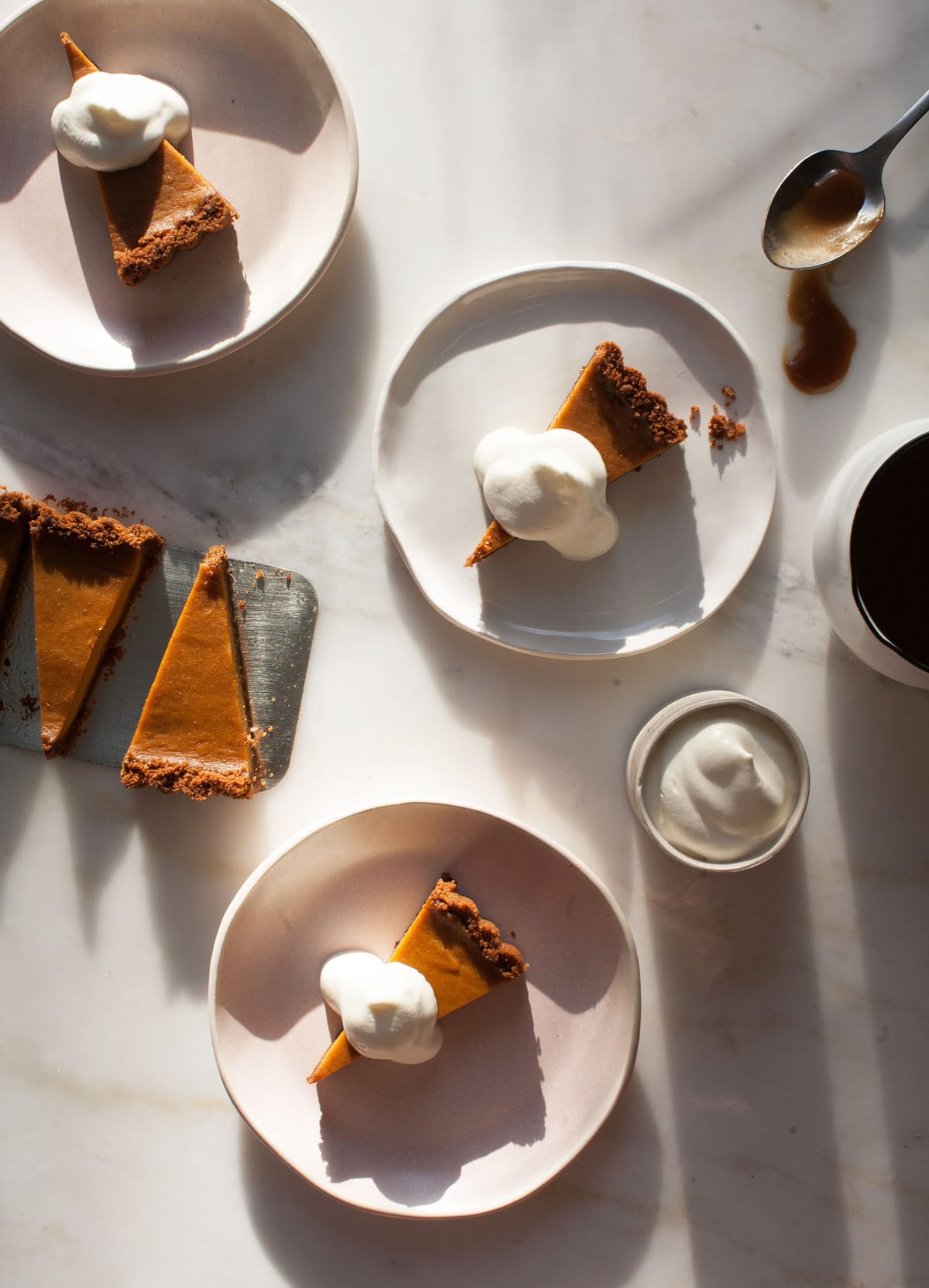 Hello, you pie-loving humans. I'm here with another pie. This one is slightly different. This Butterscotch Pumpkin Pie IS IT!
Why Is this Butterscotch Pumpkin Pie the Best?
– It's made in a cookie crust which is infinitely less annoying than blind baking pie crust. I refuse to blind bake unless it's for a pudding pie which is barely worth it. But worth it.
– This butterscotch pumpkin pie is SILKY SMOOTH! Truly delicious.
– It can be made ahead and it'll still be delicious.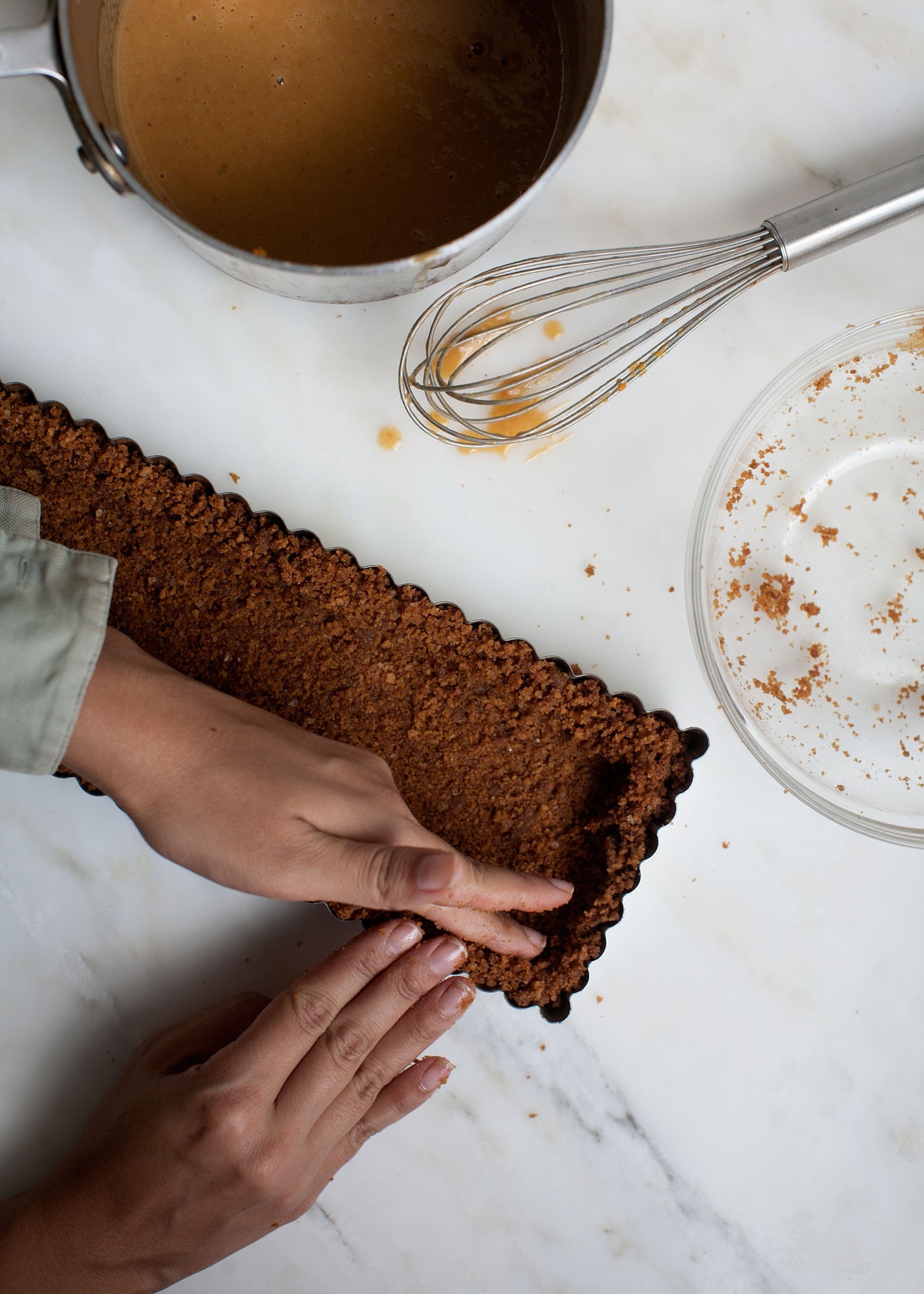 Butterscotch VS. Caramel
It's this easy: butterscotch is made with brown sugar, where caramel is made with white sugar.
That's it. I like my butterscotch not burnt or taken too far but just right.
If you hate making pie crust, this is super easy. It's a gingersnap crust taken from the No-Bake Pumpkin Pie from The Year of Cozy. I steal from myself!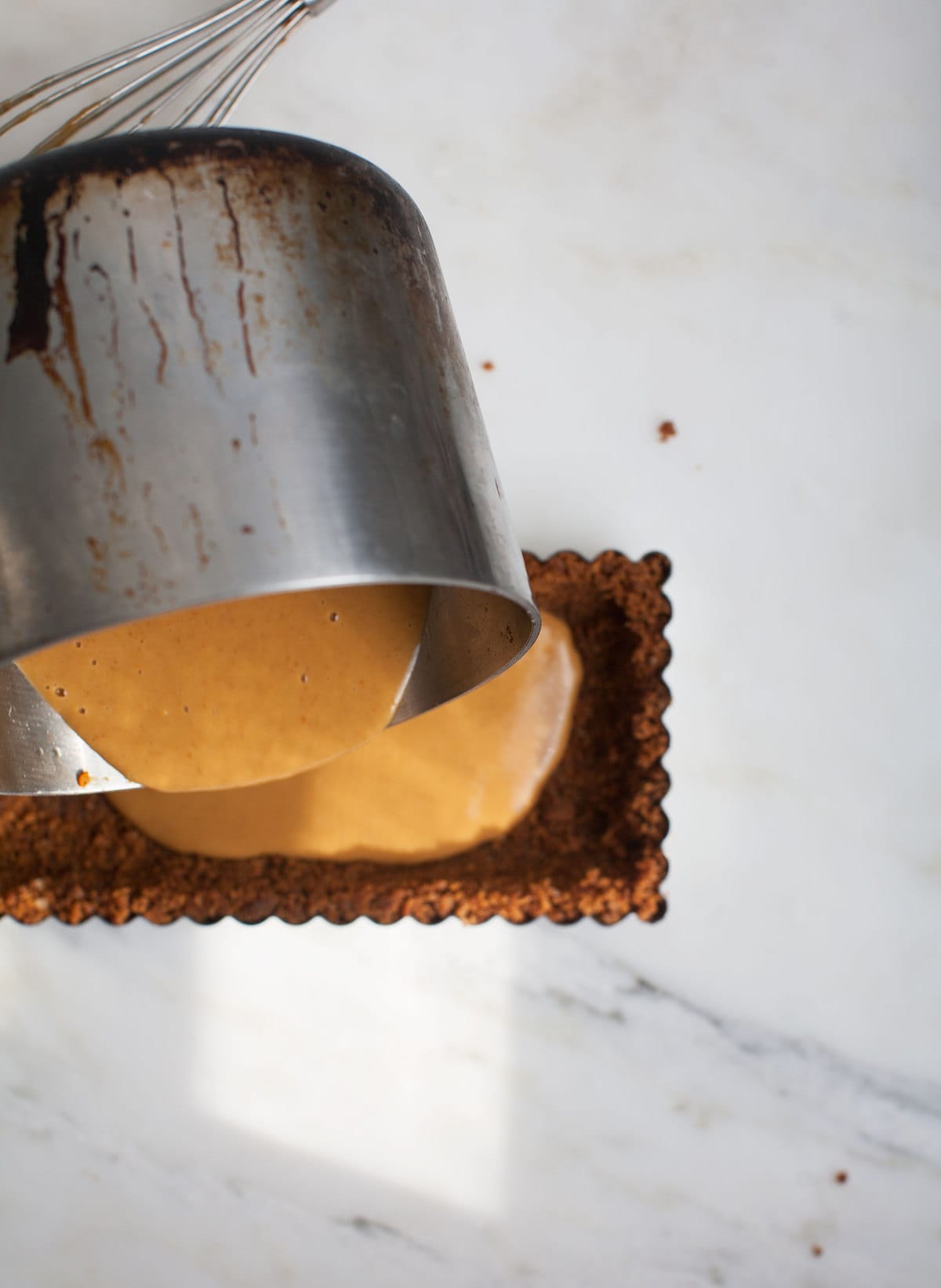 Continue Reading