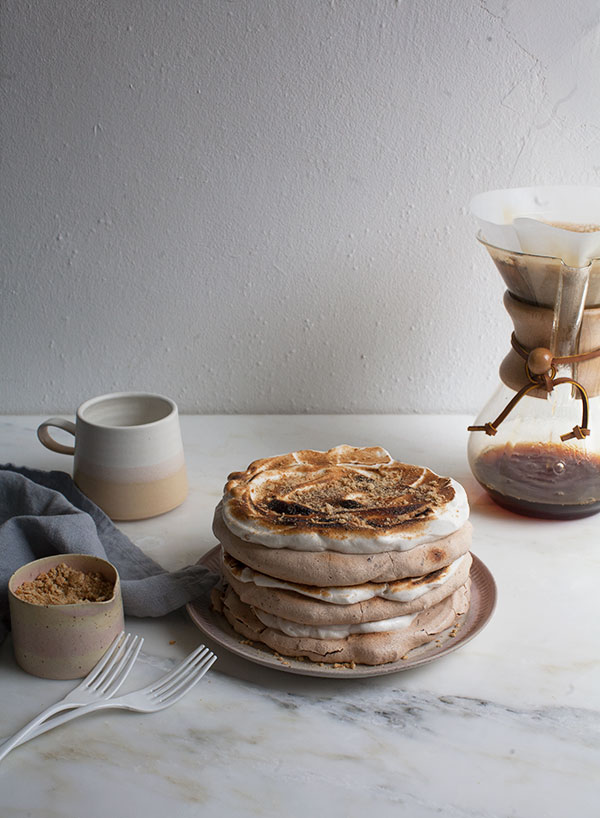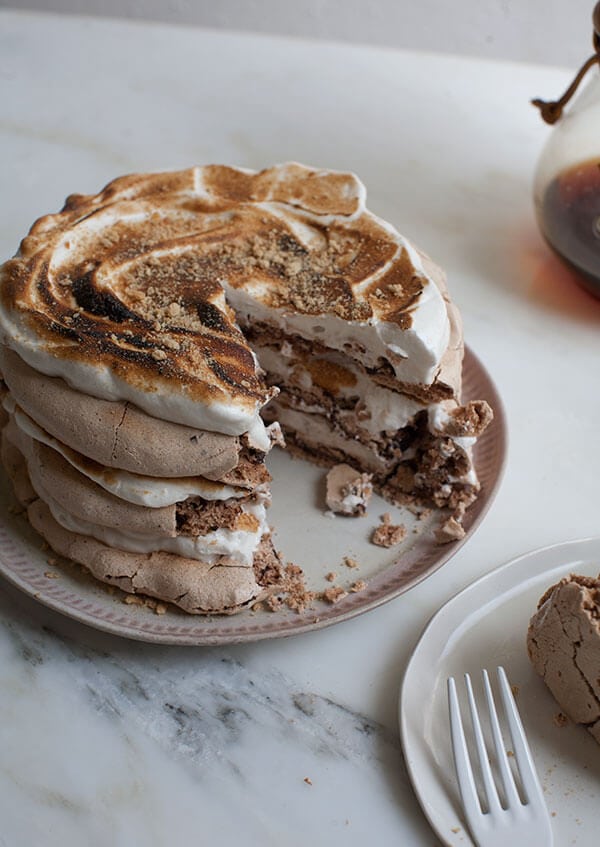 You know that part in Clueless when Cher turns to Ty and says, "Elton said you gave him a toothache." And Ty was like, "What's dat?!" And Cher was like, "It means he thinks you're sweet, stupid."
This S'mores Pavlova will give you a toothache, in a good way. It oozes summer fun. It shines bright just like a diamond. And it's screaming to be made and taken and bragged about at a BBQ.
I feel like this recipe is a lil' ratchet. It's definitely not the most classy recipe I've posted in my life, but it sure is fun.
The pavlova is chocolate-y by way of sifted cocoa powder and folded in bits of dark chocolate. The 7-minute frosting acts like a marshmallow and gets all toasty when a flame kisses it. (You can also do this in the broiler.)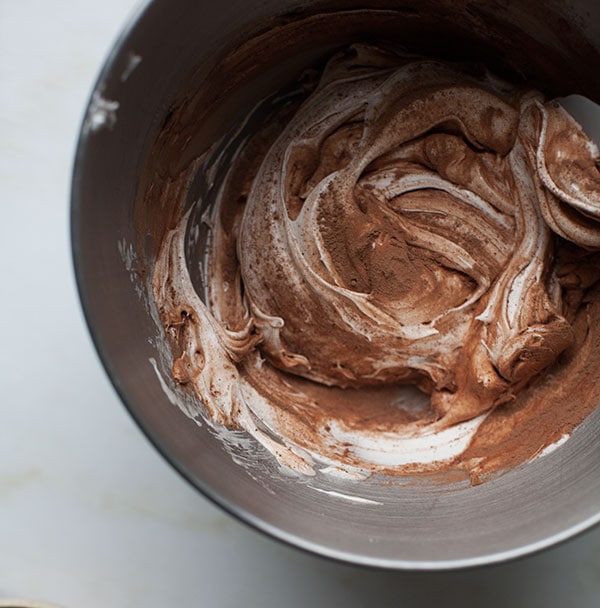 The crushed graham cracker is sprinkled on every. single. layer. My favorite part about this recipe is the chocolate-y pavlova. It's not crisp and dry throughout, which sometimes I want; this one is gooey and fudge-y in the center.
The idea is that it's supposed to mimic how a piece of Hershey's chocolate gets when a warm, toasty, burnt marshmallow is placed on top. It's like that!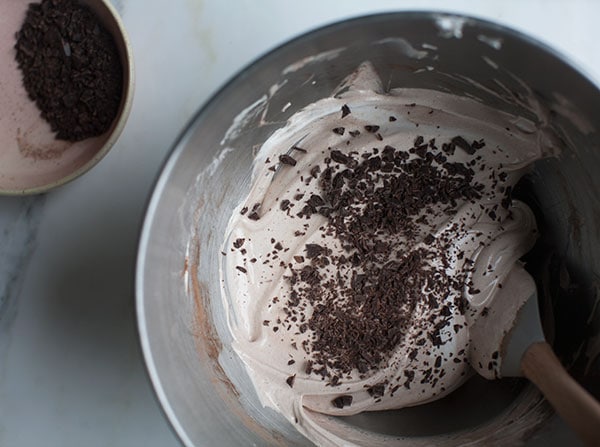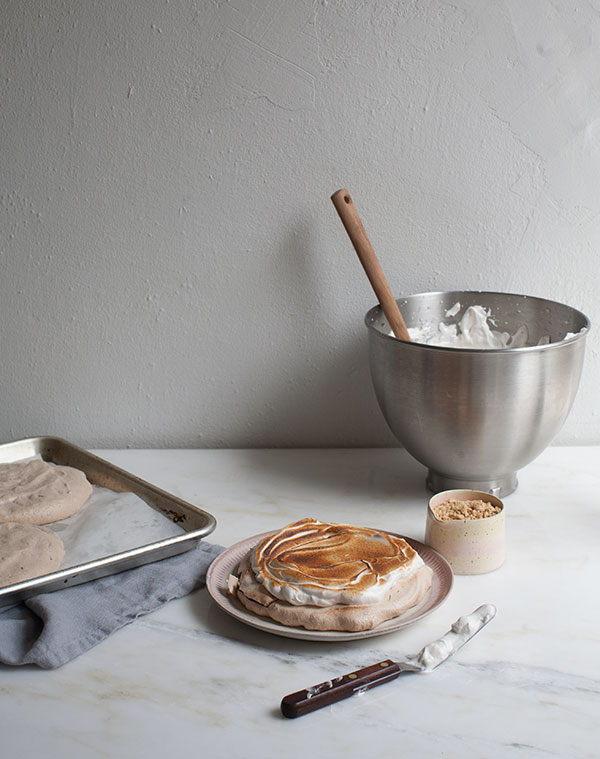 Continue Reading