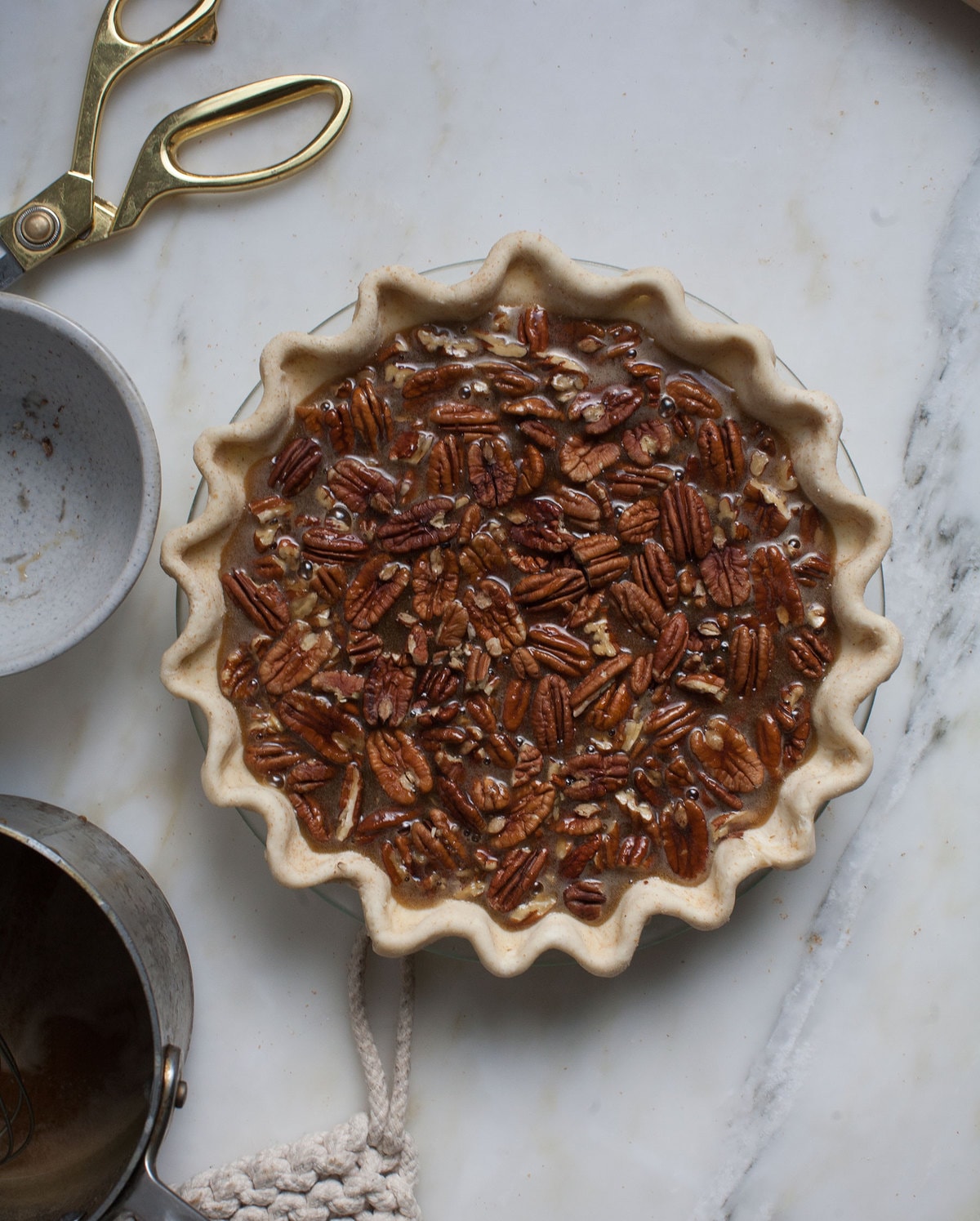 Black-Bottomed Pecan Pie is a delicious twist on a classic pecan pie. This recipe is chocolate-y and SO delicious.
This pie has zero corn syrup. I know a lot of people are super finicky when it comes to corn syrup. I actually don't mind it since I don't eat it every single day. But this recipe is made with brown rice syrup and it's just as delicious!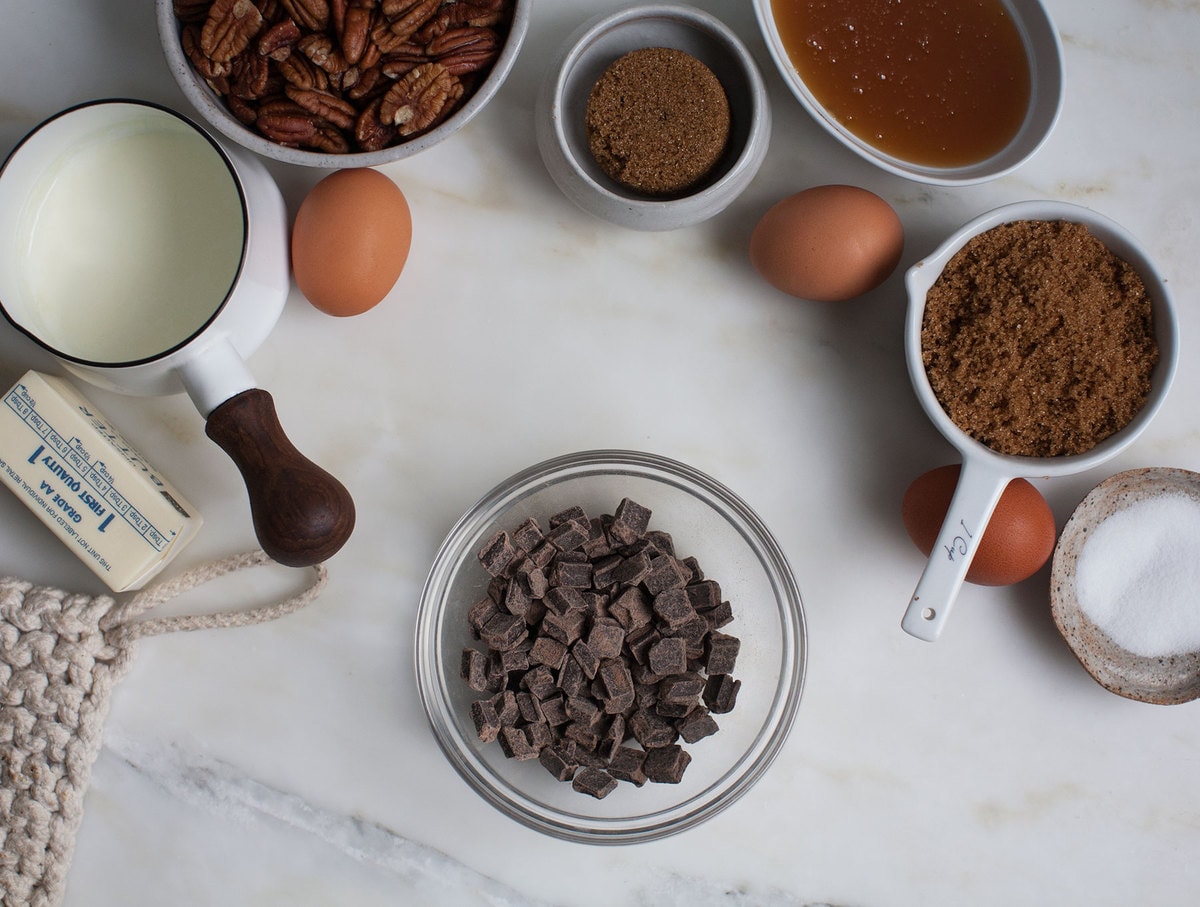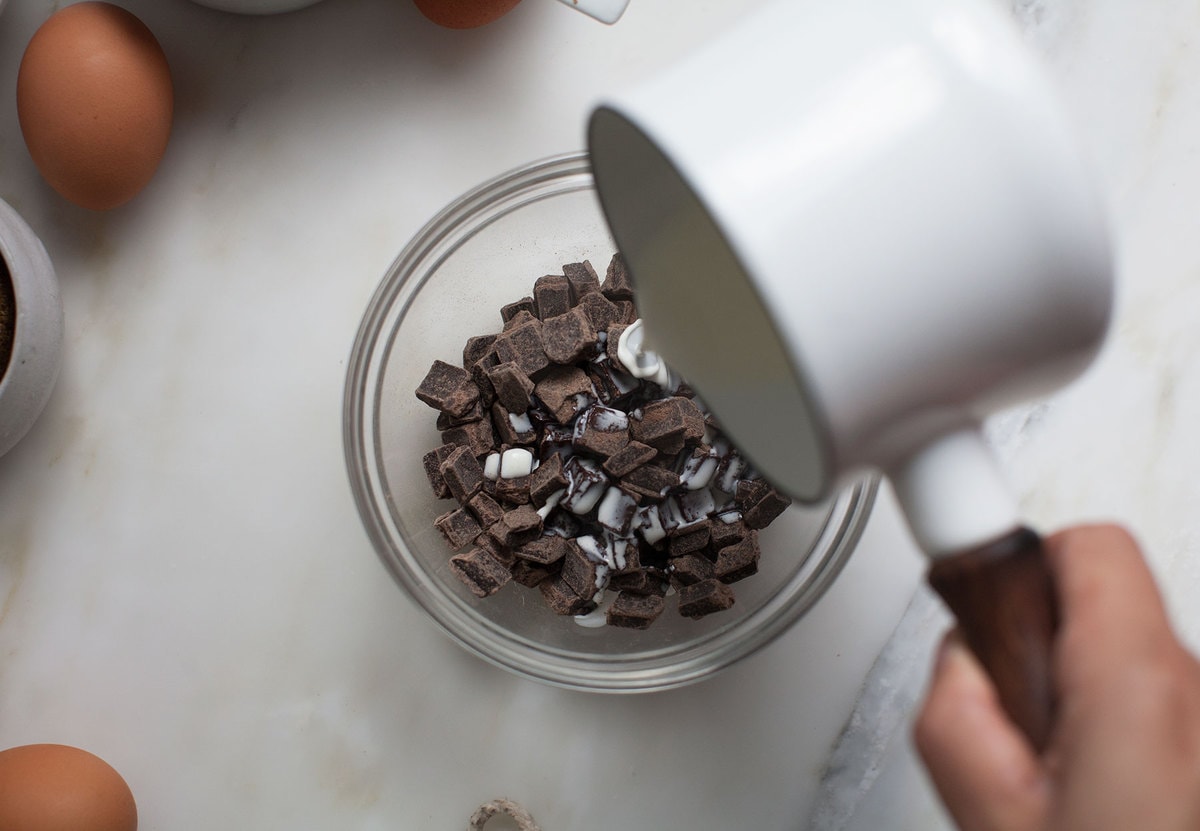 The best part about this pie is the chocolate bottom. A bit of ganache is made by pouring hot heavy cream over chunks of dark chocolate. After a bit, it's all mixed until very smooth. The chocolate is added to the base of the pie crust and then it goes in the freezer.
The freezer bit makes it so the chocolate becomes hard. This makes pouring the filling on top WAY easier. The two stay separated.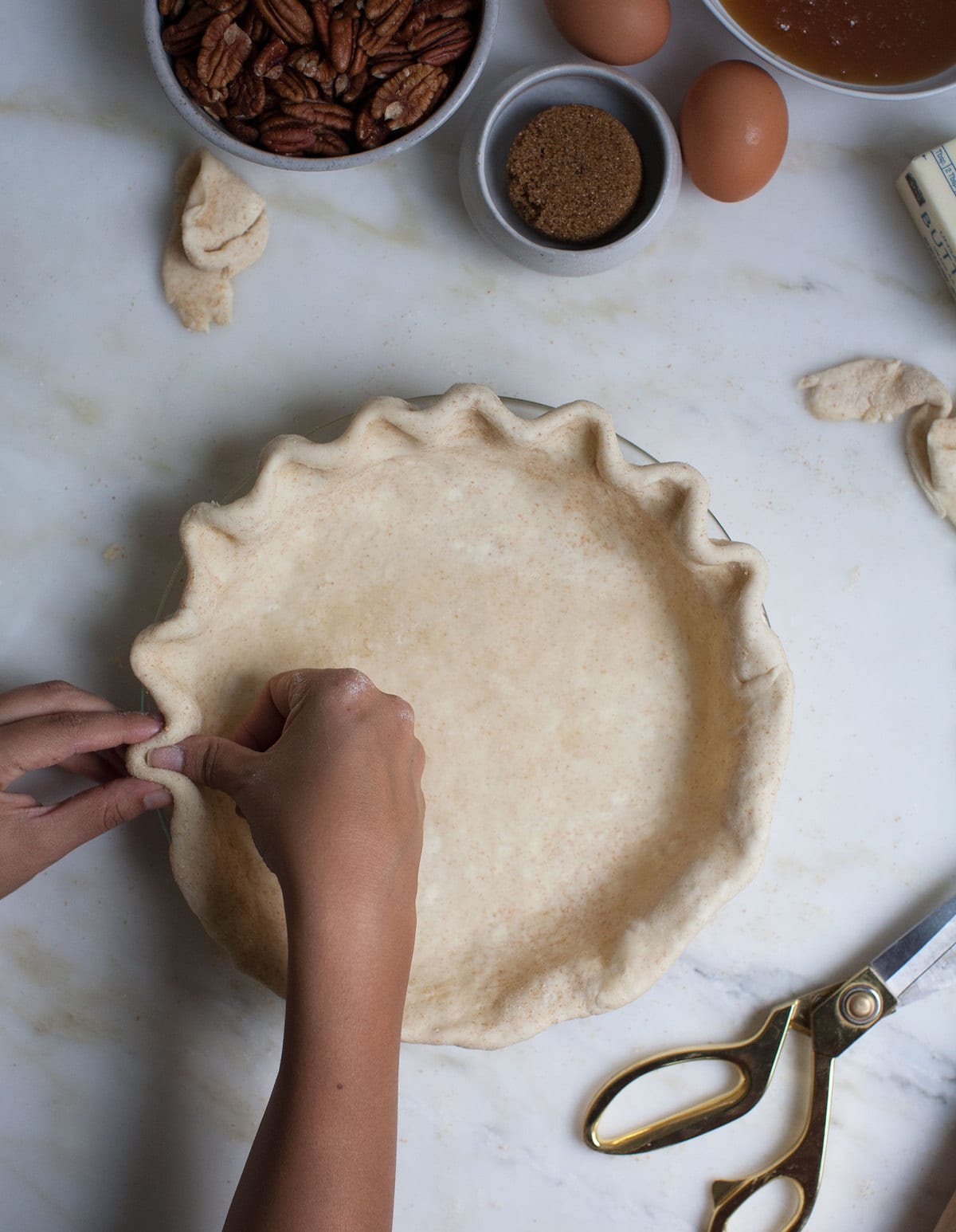 Continue Reading