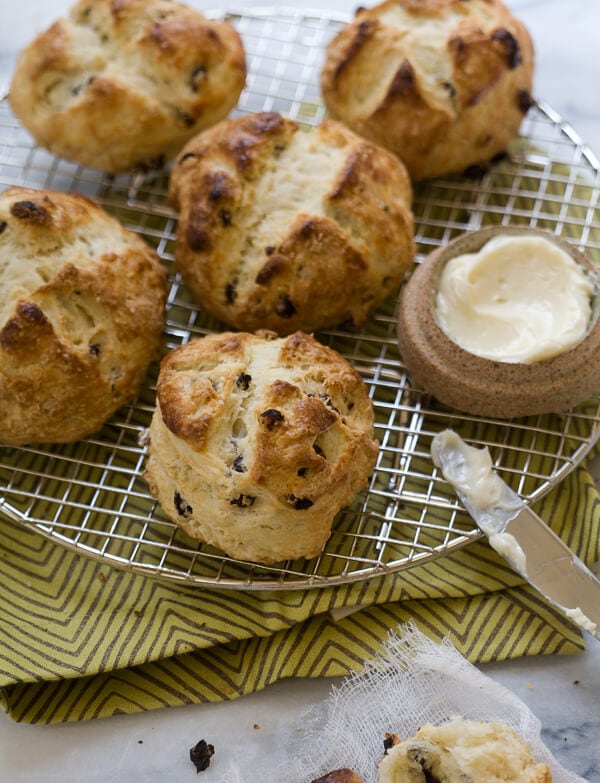 My body is aching. I can't tell if it's from rigorous work-outs or just cooking my little heart out this week. Nonetheless, I'm about to get my hair professionally blow dried so all is ok in the world. It's one of the greatest luxuries. If you're a woman, you understand this sentiment; if you're a dude, you're probably confused why salons dedicated to just blow-drying even exist. The answer: because it's important and blow-drying takes too long!
Last year I made my favorite Irish Soda Bread in the entire world. It was laced with brown sugar, whole wheat pastry flour and OMG there were whiskey-soaked raisins, which let me tell you, completely changed my mind about raisins.
I used to be one of those people who despised raisins. Like, if I saw a "chocolate chip cookie" to only then realize the CCs were raisins, serious side-eye, my friends. Serious. Nowadays I'm a grown-up who has the ability to enjoy some raisins in her baked goods. I'm an ever-evolving human.