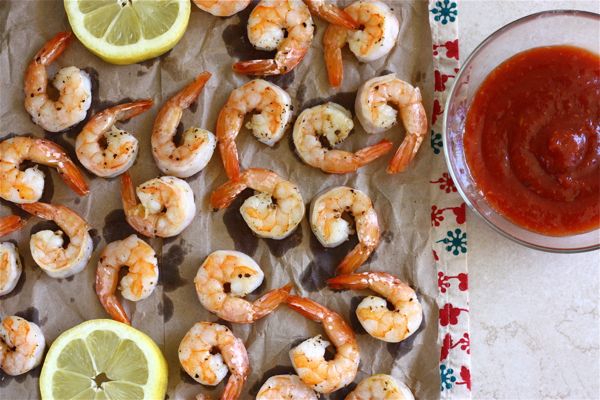 Alright dudes and dudettes, today we have my all-time favorite appetizer to hate: shrimp cocktail. This app–made famous by hotels and cruise ships alike–can most commonly be found hanging on for dear life to a martini glass filled to the brim with gross cocktail sauce.
Shrimp cocktail usually reminds me of tacky, cheap chandeliers and women wearing too much costume jewelry and big ships that aren't yachts. Yeah. It totally reminds me of cruise ships…and South Florida.
But honestly, every time I've found myself on one of those "party 12-hour cruise ships"–thats sole purpose is to just go into the middle of the ocean and that's it!–I get super pumped at the sight of shrimp cocktail. And yeah, every single time–no fail–the shrimp is overly cooked and rubbery. And the cocktail sauce is predictably too sweet and just tastes like straight-up ketchup. But I usually think, whatever, so what, who cares…I'M ON A BOAT!
Right now though, I'm not on a boat (and most likely, you aren't either), so putting in a little work to get awesome shrimp cocktail is important. Let's make it right!