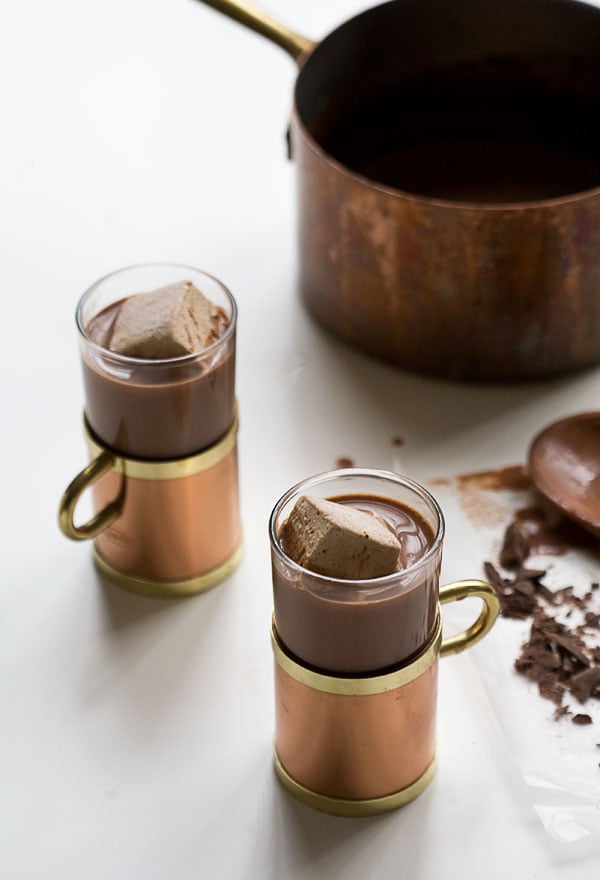 I don't think anyone would argue that hot chocolate is the coziest of cozy drinks. And since this is lil' blog is called A Cozy Kitchen I think I've gone way too long without sharing a proper recipe for it. So, let's talk about: How to Make Hot Chocolate.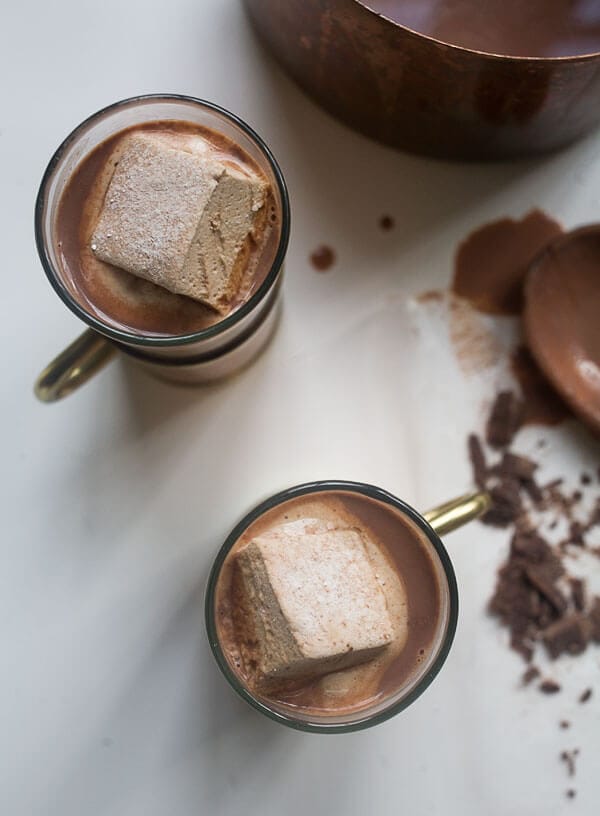 Hot Cocoa vs. Hot Chocolate!
Let's talk about the difference between hot cocoa and hot chocolate. Hot cocoa is exactly that – cocoa powder dissolved into milk or (God forbid) water. I have good memories of hot cocoa, actually. When I was a kid, I used to sit in my way-too-long PJ t-shirt and watch cartoons, sipping on Swiss Miss. I also loooved dipping whole wheat bread into my hot cocoa. (I was a weird child.)
But during the holidays, it was always hot chocolate. My mom would tell us stories about how in Peru, on Christmas Eve, right before midnight mass, a big pot of hot chocolate was made. They'd take big blocks of chocolate, melt it and then mix it into warm milk until it dissolved. Real, thick hot chocolate is a game changer.
There's like two or three steps–this ain't rocket science.
How to Make Hot Chocolate!
Step 1: Get your hands on some good chocolate. I had some Scharffenberger chocolate in my pantry. Other brands I love: Tcho, Green & Black or Ghiradelli. I chose a bittersweet (70%) to use in this. I think it adds a nice depth and lends a lot of richness to this hot chocolate, but feel free to go sweeter if you like.
Step 2: Don't be shy to add some other stuff like a cinnamon stick, 1/4 of a vanilla bean, some Ancho chile powder and salt. I looove steeping the milk with a cinnamon stick and vanilla bean–it smells like heaven.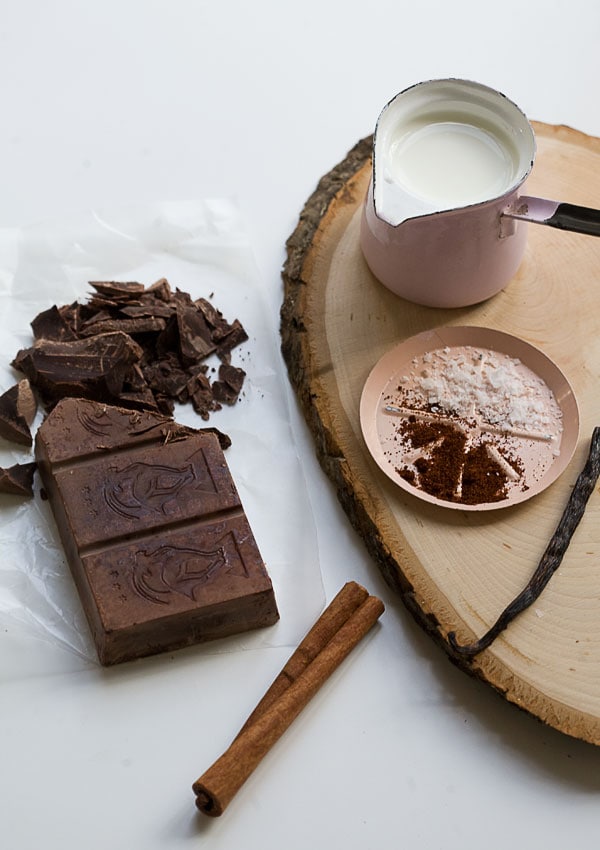 Continue Reading