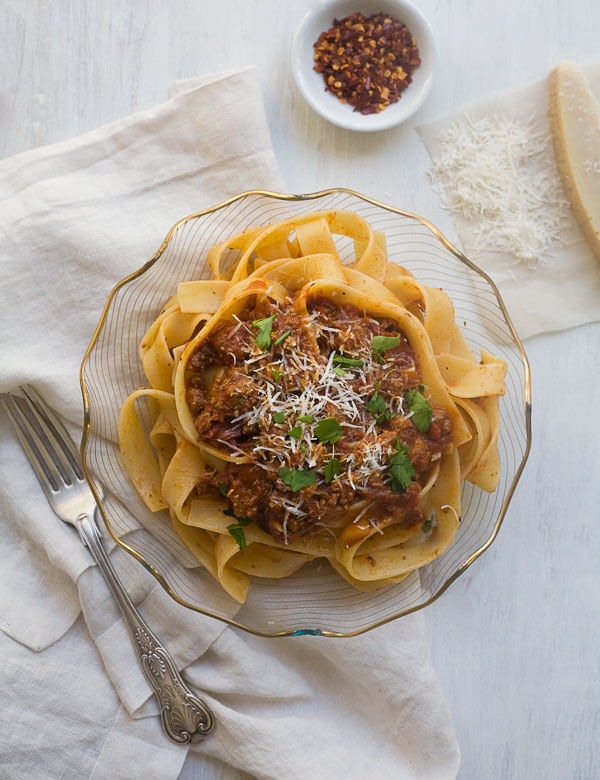 This is a story about a girl and dinner…and how she never cooks it.
This may come as a shock but after cooking for this space and doing my freelance stuff, the last place I want to be (usually) is in the kitchen washing dishes. Cooking is never really the deterrent, but the dishes keep me away. And plus, it's so nice to go out and about sometimes. But recently, all I've wanted to do is cook dinner. It also helps that Josh does the dishes. Teamwork is pretty chill.
A few weeks ago I went to my neighborhood grocery store and picked up a few ingredients for an impromptu bolognese with some ground lamb I already had in the fridge. I kind of thought nothing of it, in fact I actually fell asleep midway through because I was coming down with a cold. I came this close to burning it AND the house down, but luckily I didn't and I'm alive to share this recipe with you, because it turned out to be one of the best things I've made in quite some time, so said Josh.
Continue Reading