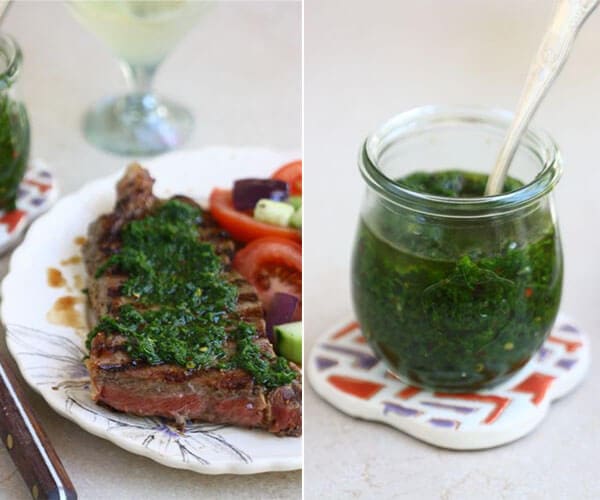 It's a super sad realization, but there are some foods that we're just never gonna be able to make at home quite like the professionals. We might get close, but we just can't nail it without special equipment, you know.
Snow cones. Definitely one of those foods. With snow cones it's all about that fluffy ice. Ice-picked homemade ice just won't do. You need a machine. Light and fluffy is key.
Gelato. Another one of those foods. Gelato is tricky. To get the perfect texture, churning needs to happen at just the right times. Fancy equipment makes this easier. Sure we could do it if we really wanted to, but why stress when it's hot outside. Let's just leave it to the people that do it right and enjoy their labors with the sun streaming on our faces. Better plan of attack.
And then there are foods like chimichurri which literally everyone, and I mean everyone, can make at home with total success. No-brainer type stuff.
(This post is in collaboration with Bravo for their show, Around the World in 80 Plates. This week they're in Buenos Aires, Argentina. Check it out on Wednesday at 10pm/9pmc on Bravo!!)