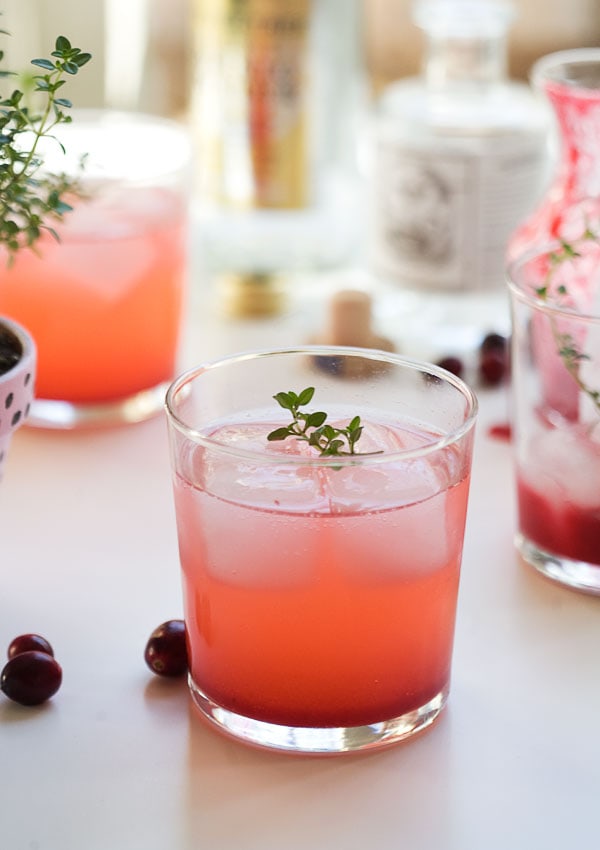 Before we dive in to this Cranberry Thyme Gin and Tonic. It's story time: When it comes to the beverage of choice, Thanksgiving has always been about wine. And beer. But mainly wine. Even growing up, Thanksgiving was that time when my parents would bust open the "fancy" bottle of wine a relative brought back from some region of Spain and we all discussed its legs and body like we knew what we were talking about.
Thanksgiving was the time when my parents would serve me a glass of wine at the ripe age of thirteen because that's what you Latin people do – we give our kids wine! My fellow American friends always thought that was so strange and awesome, but in South America alcohol and kids isn't that big of a deal. You give 'em a little sip because it's a special occasion, you know? Sharing is caring.
Now, cooking is different. When you're cooking it's a cocktail time…and in this case, thyme. Cocktail thyme! (I'm annoying myself today, too, don't worry.) I love a good spritzer. It's because deep down I'm a grandma who loves her spritzers and maybe, just maybe when no one's looking I put a few ice cubes in my wine, too.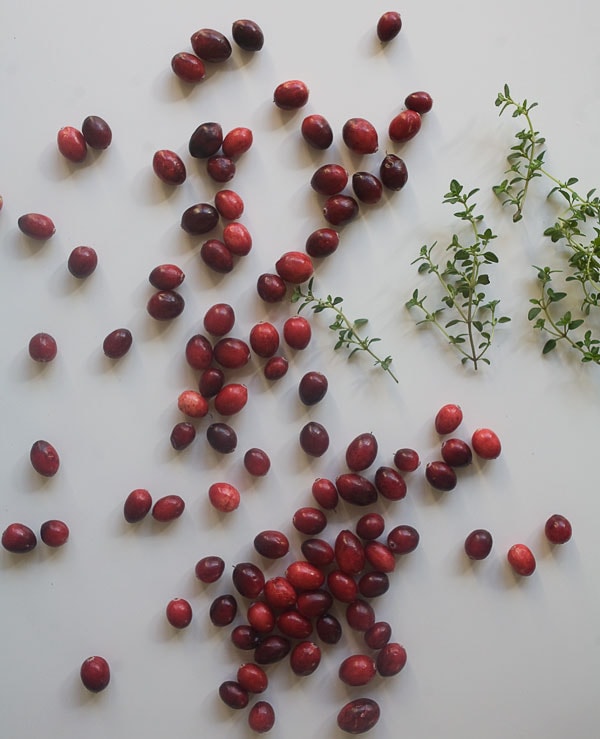 Continue Reading