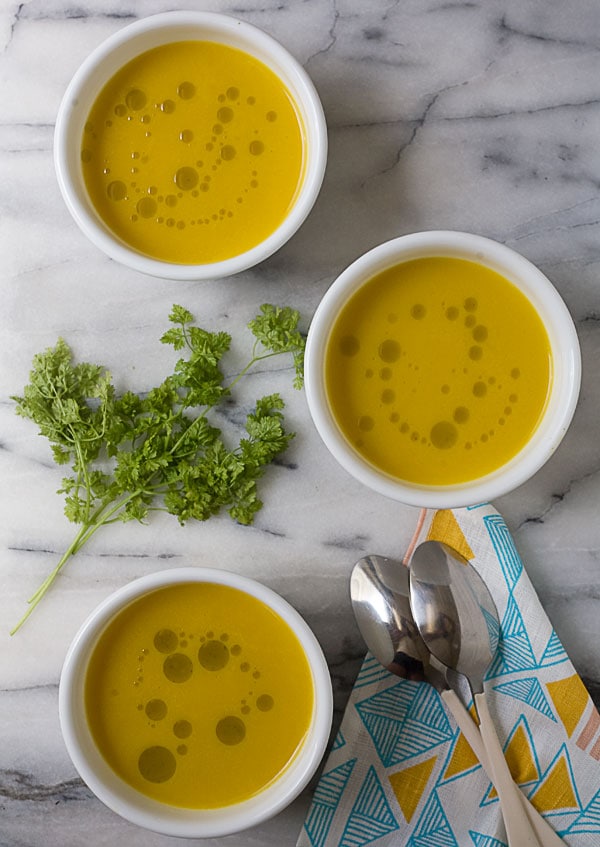 I really hate myself for saying this but…I'm excited for fall. I am. I so am. UGH. It's not even September and tomorrow I'm posting a recipe that has watermelon in it, BUT you know…I'm excited for sweaters and scarves and making out under falling autumn leaves. That sounds so fun (and cheesy!) to me. This is also coming from the person who just last week got super angry when Halloween Stuff was spotted in the new Sur La Table catalog. I'm a complicated person. I go back in forth. I'm indecisive. But right now, right this second, I'm super excited to look cute in fall.
Even though deep inside my brain I can't wait for cooler weather, I promise you will not see pumpkin on this blog until late September. I'm making a deal with myself. No pumpkin until Fall, man. It's pepper season. I'm talking hatch chiles, pasilla chiles and of course, the plain ol' red and yellow peppers too.
Look at this color soup! I love it. And chervil! What the heck is a chervil?! Chervil is a fancy-ass French parsley. It's hella dainty and frilly. It's very crochet-like, right?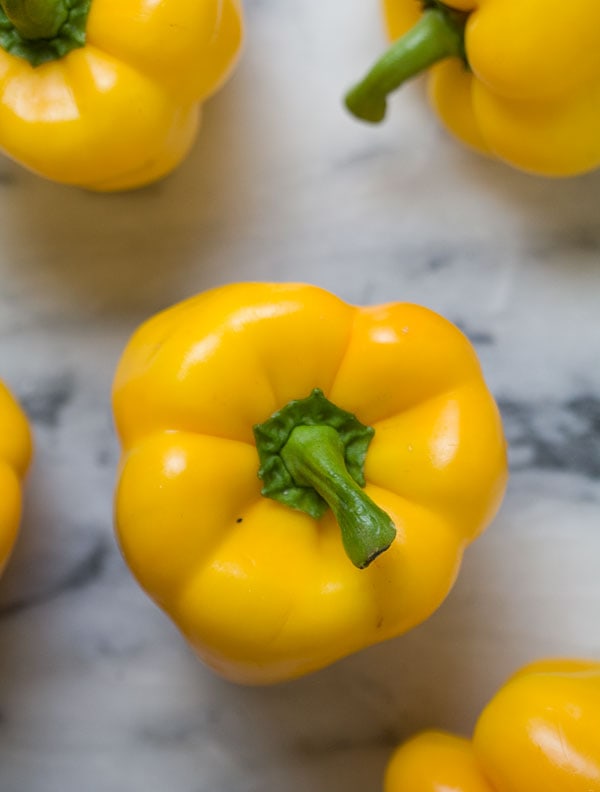 Continue Reading