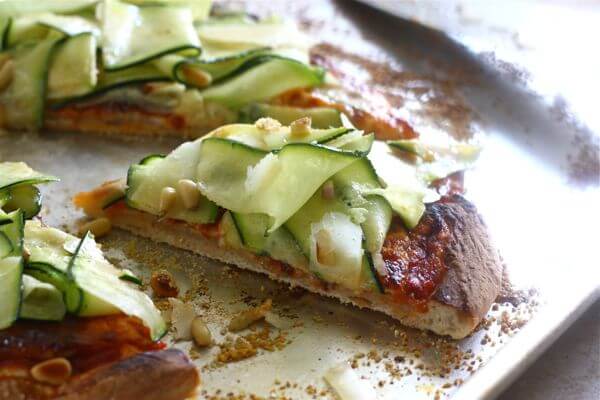 This pizza is delicious. Like, really delicious. I think you should make it. And then I think you should take the next logical step and eat it...just don't go eating it and then go shopping for a bathing suit, 'cause that's just an awful idea.
I know it's an awful idea because that's just what I did. From said horrific shopping experience, I have a few ideas on how to make buying "outside underwear" a little more tolerable.
Rule 1: Don't go to a place that rhymes with Schmorever 21 and expect bathing suits to fit well. They're $7 for a reason.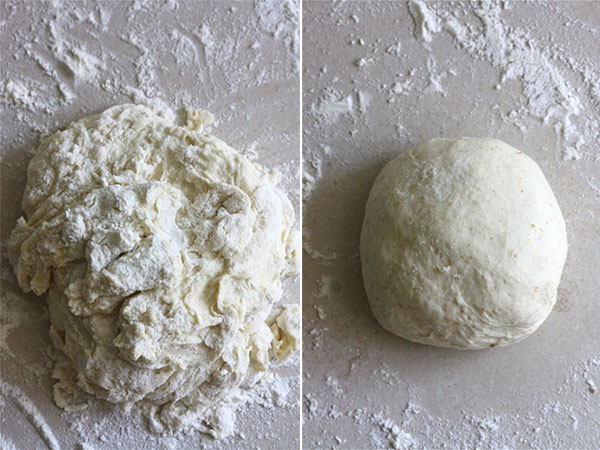 Rule 2: Get "dressed" to go shopping. By "dressed" I mean put on some makeup, brush your hair. Look, you're gonna be super annoying and overly self-critical, so at least look your very best. It helps.
Rule 3: American Apparel swimsuits are all a lil' slutty looking. I think that's the point. Sadface.
Rule 4: Like seriously, don't go trying on swimsuits after a big meal. It's just a sucky idea. Even if you don't look full, you feel full. Just ugh.
Rule 5: Basically, don't go to stores to try on swimsuits. Period. Buy them on a credit card and try them on at home and returns the ones that don't work. Lesson learned.
For some reason, though stores have been selling clothes for, like, hundreds of years, most of them still haven't figured out flattering dressing room lighting. WHY? It really can't be THAT difficult. I mean, they put people on the moon...and have, like, multiple times.
*Annnnd, end swimsuit rant*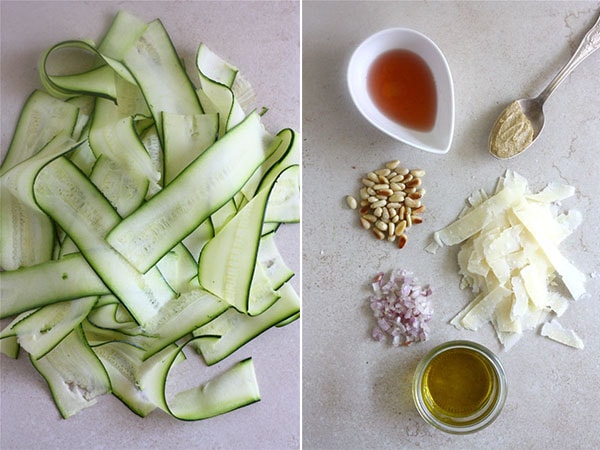 I love pizza. And I really love this pizza.
This pizza you see pictured combines two awesome things: normal pizza with cheese and sauce and a zucchini ribbon salad.
I just like ribbons. I dunno. They're just so pretty! All you need is a regular ol' vegetable peeler. I like this one--it's $4!
The ribbons are tossed in a simple vinaigrette.
Pine nuts are toasted until lightly brown.
Parmesan is peeled into pretty ribbons, too.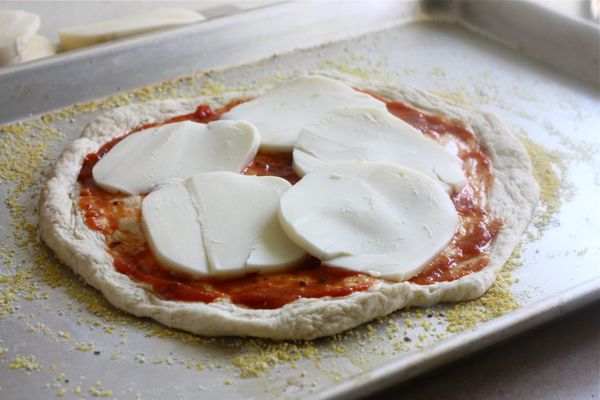 At the 15-minute mark, you're going to add the zucchini and place the pizza back in the oven just until the zucchini s nice and warm. Top it with the toasted pine nuts and Parmesan.
Pretty!
Serve it with some cold wine. Or beer. Sit outside. Look adorable. You know the drill...
And enjoy the long weekend.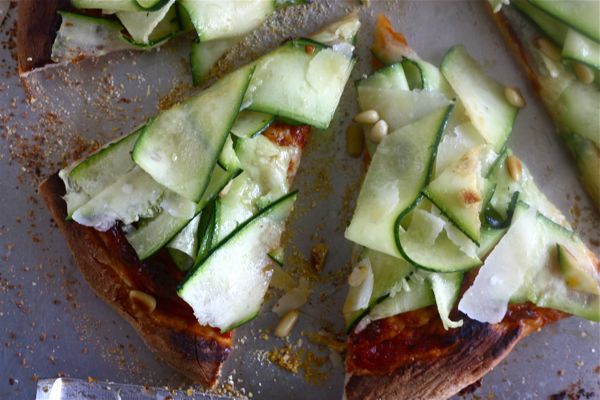 Zucchini Ribbon Pizza
10-ounce pizza dough (homemade or store-bought)
3 tablespoons tomato sauce (I personally like this one!)
3 ounces mozzarella (low-moisture), thinly sliced
1 large zucchini, ribboned (using a vegetable peeler)
1 tablespoons red wine vinegar
2 tablespoons extra virgin olive oil
½ teaspoon Dijon mustard
½ shallot, minced
Salt and Pepper
1 ounce Parmesan Reggiano, peeled
3 tablespoons pine nuts, toasted
1. Make your pizza dough or grab your store-bought pizza dough. (If I'm strapped for time, I like to go to a local pizza shop near my house and pick up prepared dough. They sell it for $3!)
2. Preheat your oven to 475 F degrees. Stretch out your pizza dough into a thin 10-inch circle (if it's not a perfect circle, no biggie; we'll call it "rustic"). Place the dough onto baking sheet that's been lightly dusted with cornmeal. This will prevent it from sticking. (My pizza stone broke as of recently so if you're using one you obviously won't be putting it on a baking sheet. Do your thing!)
3. Add the tomato sauce to the center of the pizza dough, spreading it evenly. Arrange the cheese over the tomato sauce. Mozzarella melts and spreads like crazy so don't put too much. Transfer the pizza to the preheated oven and bake for 12-15 minutes, or until the edges of the pizza are golden brown.
4. Meanwhile, grab the zucchini, cut off the ends and using a vegetable peeler, slice the zucchini longways, creating "ribbons." Set aside.
5. In a medium bowl, add red wine vinegar and using a whisk, slowly add the olive oil until it emulsifies. Add the Dijon mustard, minced shallot and mix until combined. Salt and pepper to taste. Toss the zucchini with the dressing until lightly coated.
5. Open the oven and carefully place the zucchini mixture atop the pizza. Bake for an additional 1-2 minutes, until zucchini is warm. Top the pizza with pine nuts and shavings of Parmesan. Serve immediately with cold wine or beer--it's a must!
Yields 1 12-inch pizza