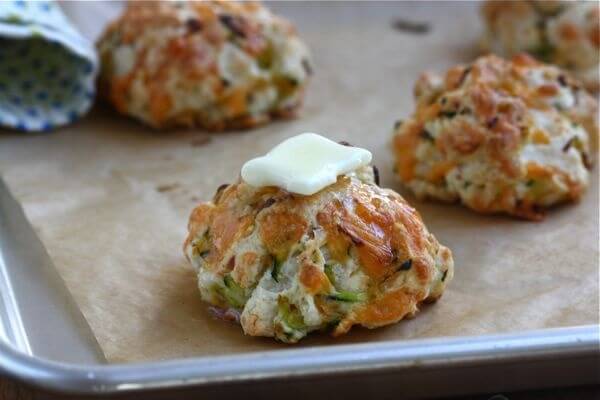 Hiiiiiii, you cute people, you! You're looking mighty fine on this sunny Monday morning. Have I told you that lately? Well you dooo….I have some biscuits for you.
Wait…
Before we continue with talk about zucchini and cheese and butter, can I get emotional on you for a second?
Warning: This might get awkward.
Apologies in advance, but I have to comment on Jennifer Perillo. As many of you know, Jennie, last week, lost her husband. People reached out and asked how they could help. And all she asked from people was to make a peanut butter pie and share it with their loved ones.
And then…something magical happened: everyone did. All of you did. And it was incredible. I've never been so proud to be a part of a group of people as much as I was last week. So I wanted to thank you. And tell you you're all so incredibly beautiful. It can all be ripped from us so quickly, can't it? So fragile. So delicate. That's the one commonality we all understood…crystal clear. You all make me believe in the power of good all over again. Truly.
Alright, my tears are wiped…can we talk about butter now? Butter makes people feel better.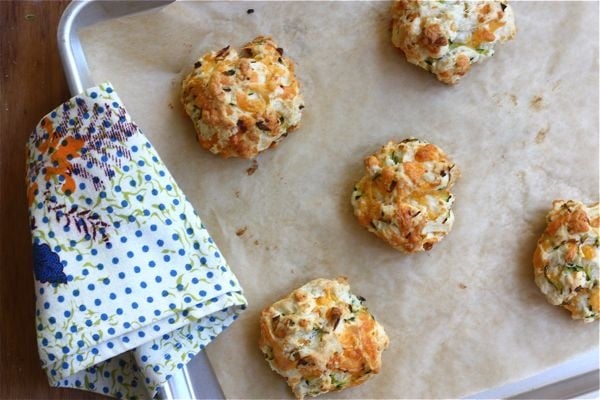 When I was at the farmer's market yesterday–my Sunday routine–the zucchini and squash looked so bright. It never really hit my brain to put vegetables in biscuits so I thought I'd give it a twirl. It worked out lovely, as you can see.
I added some cheese for nutritional value. Or whatever.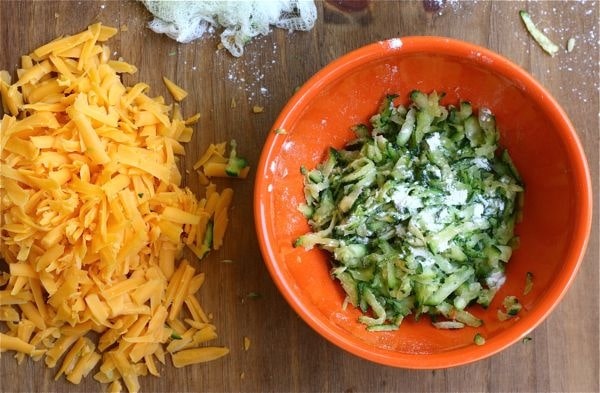 Since I was way paranoid about the zucchini releasing too much water, I squeezed (drained) it in a cheese cloth, transferred it to a bowl, added a little salt and then flour. Paranoid much? Probably. But it was way dry. Which was perfect. Sometimes my nervous-nancy, psycho paranoia pays off!
I was all out of buttermilk…(actually I just forgot to pick some up from the store), so I used milk instead. I tweaked the recipe to work with milk and it worked out super lovely. Use what you got!
When these things baked up, they were cheesy, vegetablely (in a good way) and surprisingly fresh tasting. Add a pat of butter and you're on your way…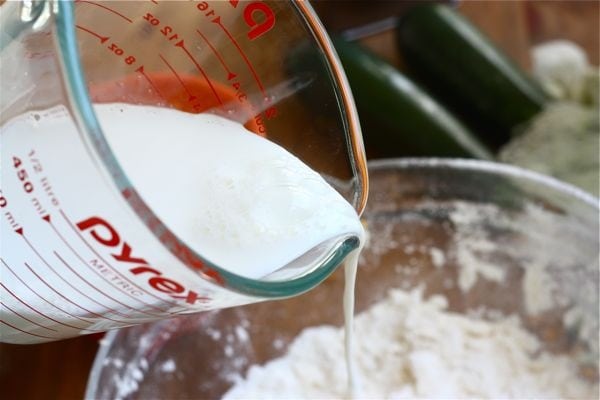 Hey, can we all just ignore the pencil in the left hand corner. I mean…what was I doing? I don't cook with pencils. I promise.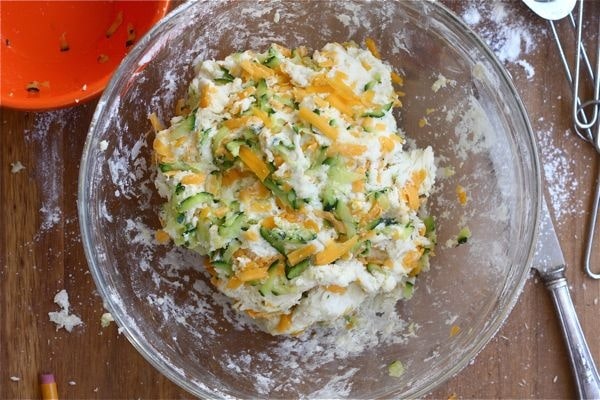 In other news: Why do my drop biscuits always look like they have leprosy? Wait, don't answer that. Let's not think about that when we eat these. That's not a good look.
Love you, per usual. Have a good week.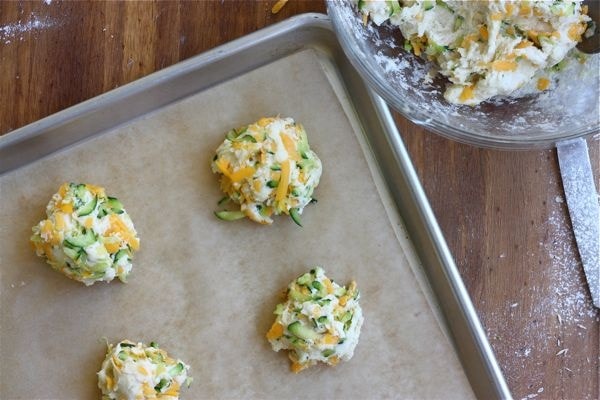 Zucchini Cheddar Drop Biscuits
Makes 15 biscuits
3/4 cup zucchini, shredded (about 1 small zucchini)
1 1/2 teaspoons salt, divided
1 cup grated cheddar
2 1/2 cups of flour
1 tablespoon baking powder
1 stick butter, cold and cubed
1 cup milk
Preheat oven to 450 degrees F (230 degrees C).
Shred the zucchini. Using a cheese cloth, add the zucchini to the center and squeeze all of the excess water out. Transfer to a small bowl and add 1/2 teaspoon salt and a dash of flour. Mix and let stand for 10 minutes.
In a large bowl, sift flour, baking powder and salt. Working quickly, add the cubed butter and break up with your hands until they're the size of small peas.
Add the milk, zucchini and cheddar until moistened. Drop batter, using two tablespoons, on a baking sheet lined with parchment.
Bake for 10-12 minutes, or until edges are golden brown. Serve warm with pat of butter.