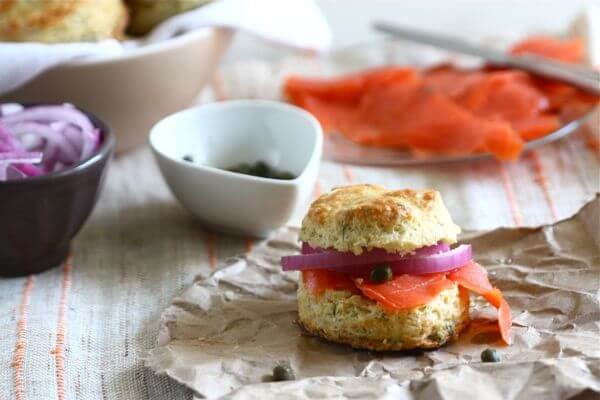 Why am I thinking of Halloween costumes in May? WHY.
But hear me out: Selena. Not Selena Gomez, good gracious no. Selena…like the movie. You know, the only movie in the world where Jennifer Lopez doesn't make me wanna poke my eyes out. That Selena.
There would be a tacky, very 90's rhinestoned hat involved, and maybe even a more rhinestoned bustier (though I might be shy!). Tight pants and lots of red lipstick. I'm obsessed.
OR
I could go as Dionne, and get my friend Teri to be Cher. Dionne would be fuuuuuny.
I feel like you all should have a vote. You know, help me decide. But don't worry, we have plenty of time, guys. No rush.
Making/eating these yogurt dill biscuits should take precedent over voting. These should definitely be on your weekend to-do list.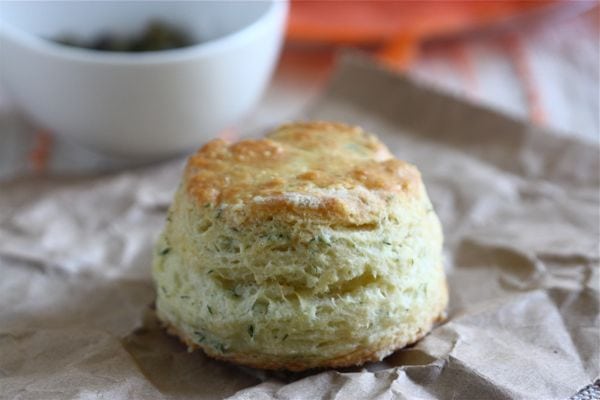 I'd like you all to know that a few weeks ago I actually pinky swore myself that I wouldn't give you biscuits for at least a few months (after these), BUT THEN I FAILED.
For the past few weeks, I've been obsessed with putting yogurt and dill on everything from salmon to potatoes.
I think I'm just having this weird moment with dill where I want it on everything. I dunno.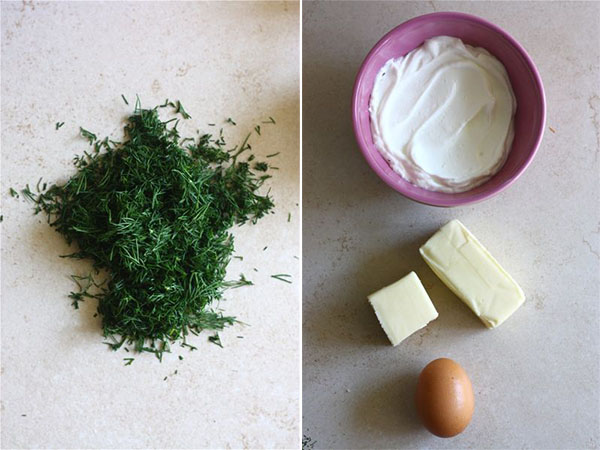 The yogurt biscuit part of this situation is solid. There's awesome tang. And the biscuits are fluffy. Just delicious. If you wanted to leave out the dill (I'd cry a little inside) and just make a great yogurt biscuit recipe, well here you go!
I had no idea if the dill addition was going to be a win or not. I figured I'd buy a bunch of dill and if it didn't work out I could just mix it up with some leftover yogurt, cucumbers and put it on a steak or something.
Luckily for me (and you!) these worked out to be such a win. So good!
I fancy the idea of treating them like a bagel and sandwiching smoked salmon, onion and capers inside.
These biscuits are super easy to make. They come together and bake up in a NY minute. (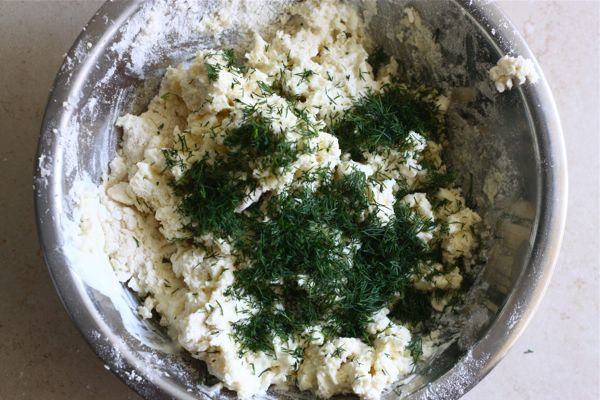 The dry ingredients get mixed together. Cold grated butter is added.
The cold yogurt and cold egg get all mixed up. And then added to the dry/butter mixture.
Dill is thrown in. Look how pretty it is! Dill is so soft and fluffy. I love it.
The mixture is pressed, biscuits are cut and after 15 minutes you'll be met with perfectly lightly golden brown biscuits that are fluffy, buttery with that dill flavor that's almost like anise meets celery. It's refreshing and delicious.
I'm crushing so hard on this lil' herb, and it doesn't even know I'm alive. SAD!
Dill everything!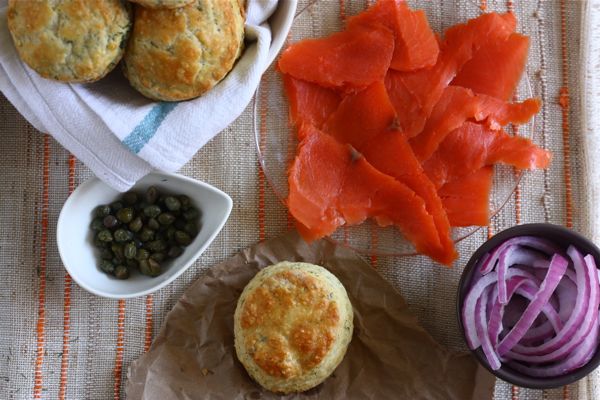 Yogurt Dill Biscuits
2 cups all-purpose flour
1 tablespoon baking powder
1/2 teaspoon baking soda
1 teaspoon fine sea salt
1 1/2 stick (6 ounces) of unsalted butter, cold
1 cup greek yogurt
1 large egg
1/4 cup dill, minced
1. Preheat oven to 400F.
2. In a large bowl, mix together the all-purpose flour, baking powder, baking soda and salt. Add the grated (or cubed) butter and transfer to the freezer for 10 minutes. When it's done chilling, break up the butter with your hands until it resembles small peas in the flour.
3. In a medium bowl, whisk together the yogurt and egg. Add the yogurt mixture, all at once, to the flour mixture. Mix until barely combined. Fold in the dill. Next, lightly knead the dough, until it forms one solid mass. Sprinkle your kitchen counter with flour and dump the dough onto it. Press or gently roll the dough into a 1-inch thickness. Cut out the biscuits using a 2-3-inch biscuit cutter. You should get about 6 biscuits. You can recombine the scraps and get two more biscuits. Transfer them to a lined baking sheet.
4. If you think you've been moving a little slow (like I was because I was..ahem..taking pictures), stick the baking sheet in the freezer for 5 minutes. This will get the bits of butter nice and cold again. After the biscuits are cold, brush the tops of with egg wash and bake in oven or 15-17 minutes, or until tall and lightly golden brown.
Yields 8 biscuits