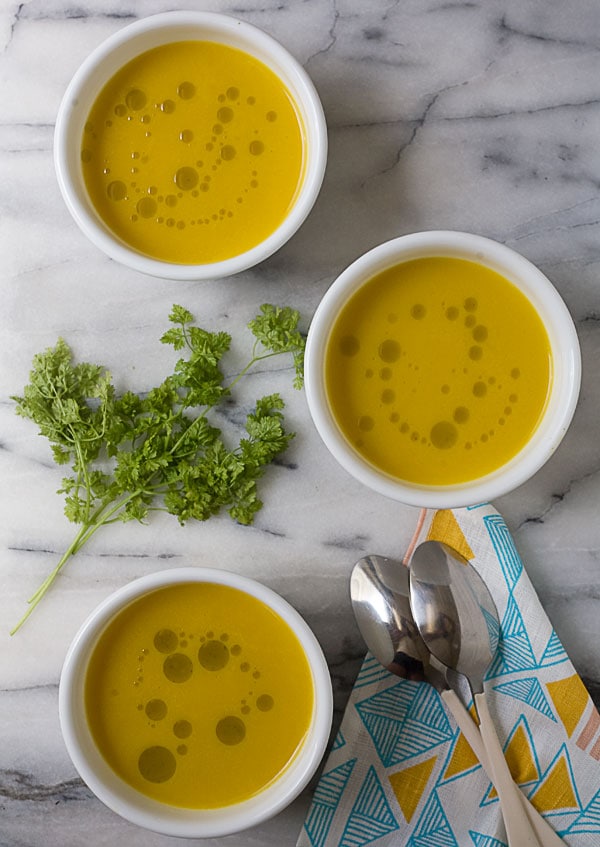 I really hate myself for saying this but…I'm excited for fall. I am. I so am. UGH. It's not even September and tomorrow I'm posting a recipe that has watermelon in it, BUT you know…I'm excited for sweaters and scarves and making out under falling autumn leaves. That sounds so fun (and cheesy!) to me. This is also coming from the person who just last week got super angry when Halloween Stuff was spotted in the new Sur La Table catalog. I'm a complicated person. I go back in forth. I'm indecisive. But right now, right this second, I'm super excited to look cute in fall.
Even though deep inside my brain I can't wait for cooler weather, I promise you will not see pumpkin on this blog until late September. I'm making a deal with myself. No pumpkin until Fall, man. It's pepper season. I'm talking hatch chiles, pasilla chiles and of course, the plain ol' red and yellow peppers too.
Look at this color soup! I love it. And chervil! What the heck is a chervil?! Chervil is a fancy-ass French parsley. It's hella dainty and frilly. It's very crochet-like, right?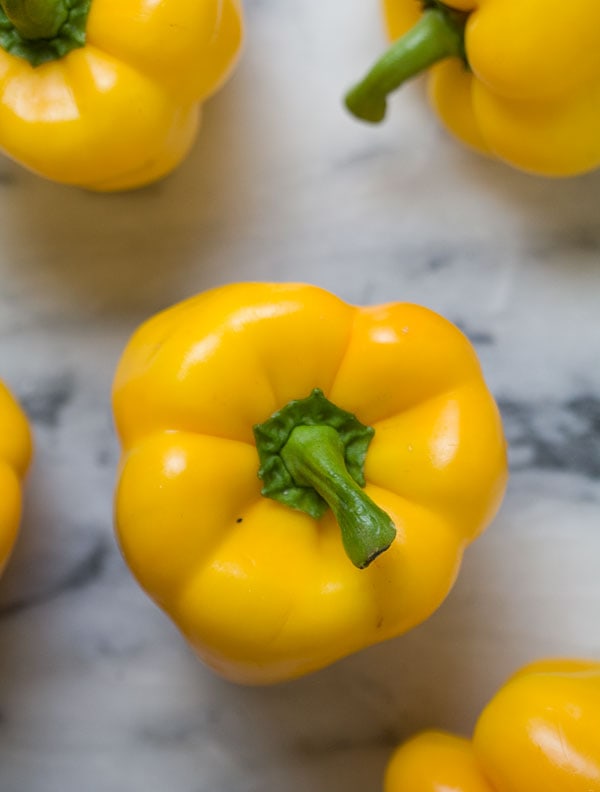 This soup is clean and simple. I added a few dashes of Madras curry powder to add a bit of interestingness to it and the goat cheese adds a nice tang, but for the most part this soup taste like yellow peppers. They're a delicate flavor so I didn't want to overcomplicate things.The chervil oil is a nice addiction. If you can't find chervil, no biggie, I think chives, tarragon or even Italian parsley oil will be tasty, too.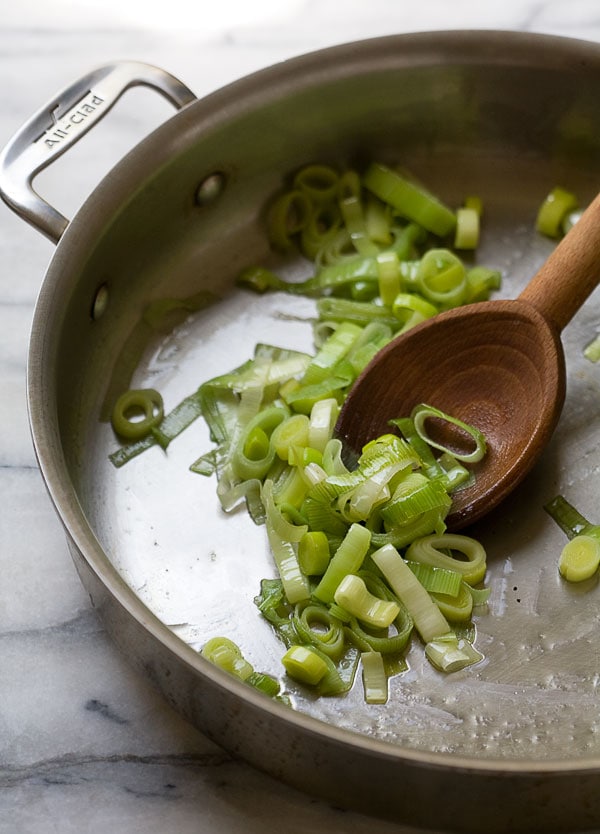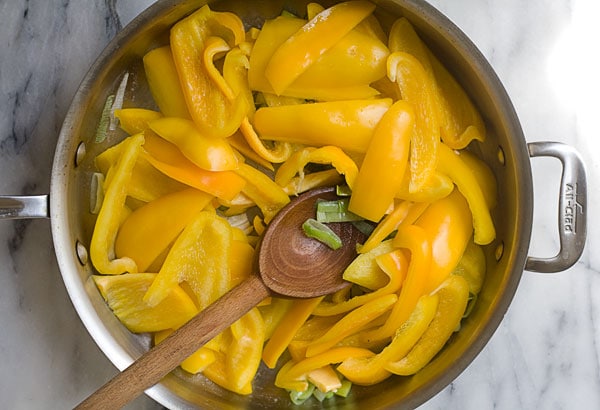 Are you like me and super excited for fall or are you trying to live in the now and still eat tomatoes and watermelon?! If the latter, good for you, man!
If you're like me and are already planning your fall wardrobe, we're disgusting. Seriously.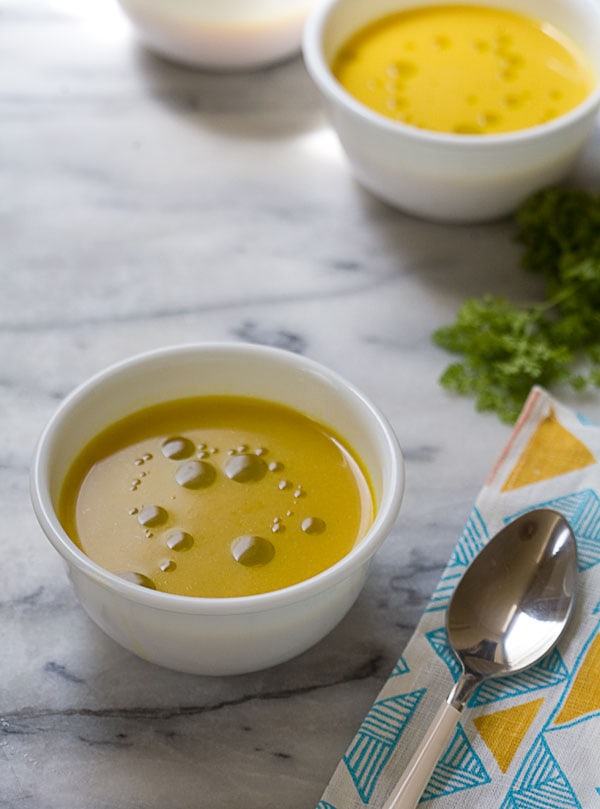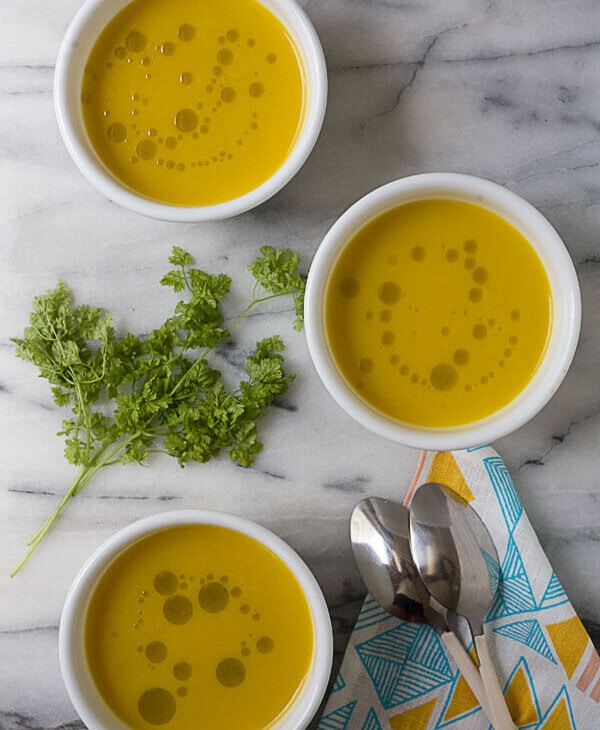 Print Recipe
Yellow Pepper Soup with Chervil Oil
Ingredients
Chervil oil:
1/2

cup

olive oil

1

handful fresh chervil
Yellow Pepper Soup:
2

leeks

white and green parts only, sliced and cleaned

1

tablespoon

butter

1

tablespoon

olive oil

Salt

1

garlic clove

peeled and smashed

6

yellow peppers

cored, seeded and roughly chopped

3/4

teaspoon

Madras curry powder

2 3/4

cups

chicken stock or vegetable stock

I used a combination and loved it

3

ounces

crumbled goat cheese

nd smashed
6 yellow peppers cored, seeded and roughly chopped
3/4 teaspoon Madras curry powder
2 3/4 cups chicken stock or vegetable stock (I used a combination and loved it)
3 ounces crumbled goat cheese

Instructions
Chervil Oil:
To a blender, add the olive oil and fresh chervil. Pulse until very smooth, about 30 seconds. Transfer to a small bowl and allow to sit while the soup is being made. When ready to serve, strain, discarding the chervil pulp.
Yellow Pepper Soup:
Place a medium-sized pot over medium heat. Add the butter and olive oil; when melted and hot, pour in the sliced leeks along with a pinch of salt. Cook leeks for 10 to 12 minutes, until fragrant and softened. Add the garlic clove, yellow peppers, curry powder and chicken stock. Stir thoroughly and bring the mixture to a slight simmer; cook for 20 minutes until the peppers are softened.

Carefully transfer the mixture to a blender and pulse for 1 minute, until very smooth. Place a sieve atop the pot you were using before and pour the mixture through it, discarding the yellow pepper pulp. Heat the soup, adding salt and pepper to taste. (I ended up adding about 1 teaspoon of salt and 1/2 teaspoon of white pepper.) Stir in the crumbles of goat cheese until it completely dissolves. Divide the soup between the bowls and add a drizzle of chervil oil to each bowl of soup.