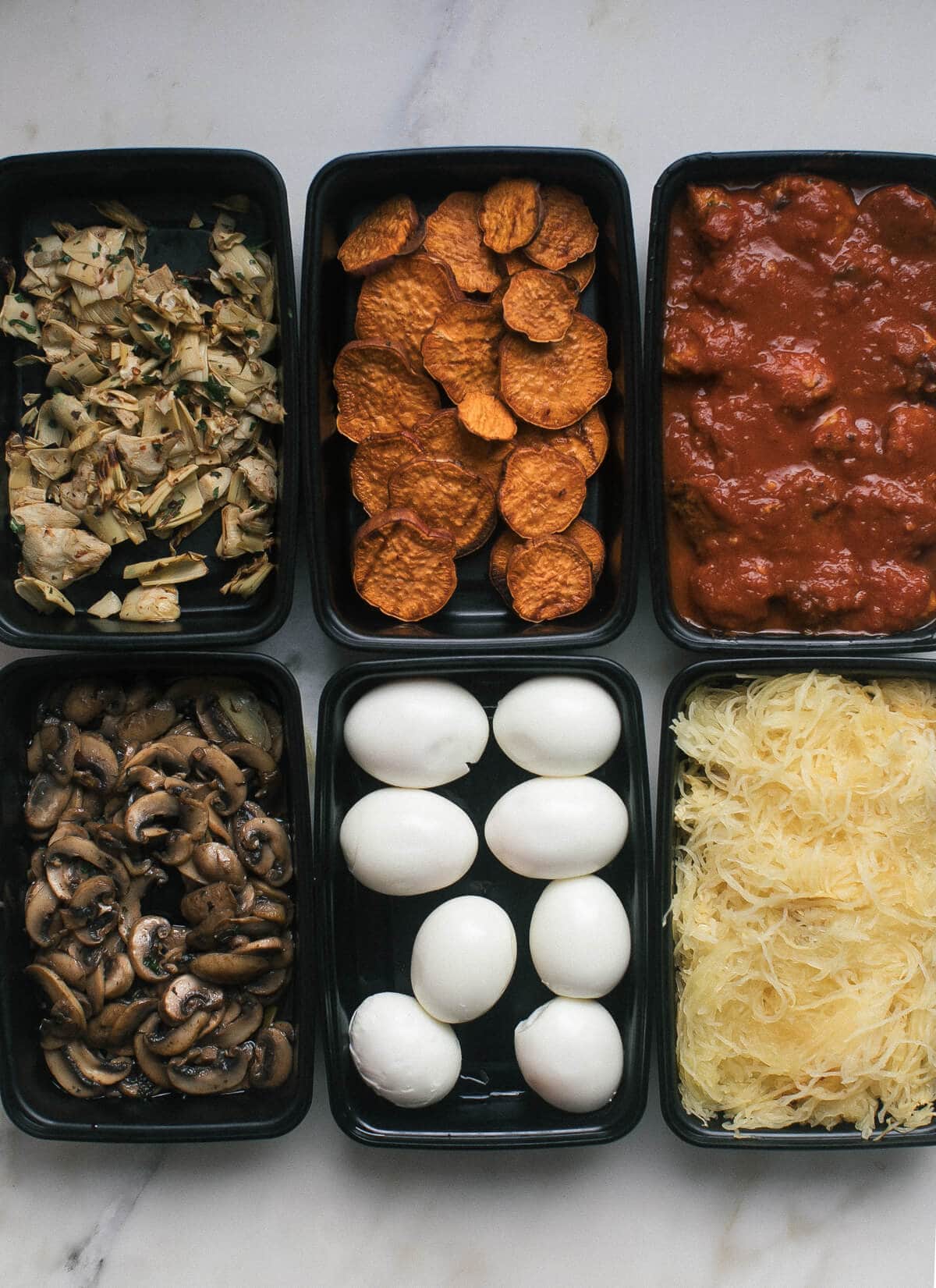 As you know, I'm on Whole30…also affectionally called (by me) Hell30.I'm not gonna lie, it's not a walk in the park. It's hard and that's because I'm totally addicted to sugar and my body is really mad about it. I'm technically on Day 10 right now and I feel really good. But I wanted to discuss an incredibly important part of doing this program: Whole 30 Prep!
The good news is that there are so many things you can eat when doing Whole30. And you can have coffee, which is an absolute must in life for me. I can't stress the importance of Whole 30 Prep, though. Before we begin, let's talk about this!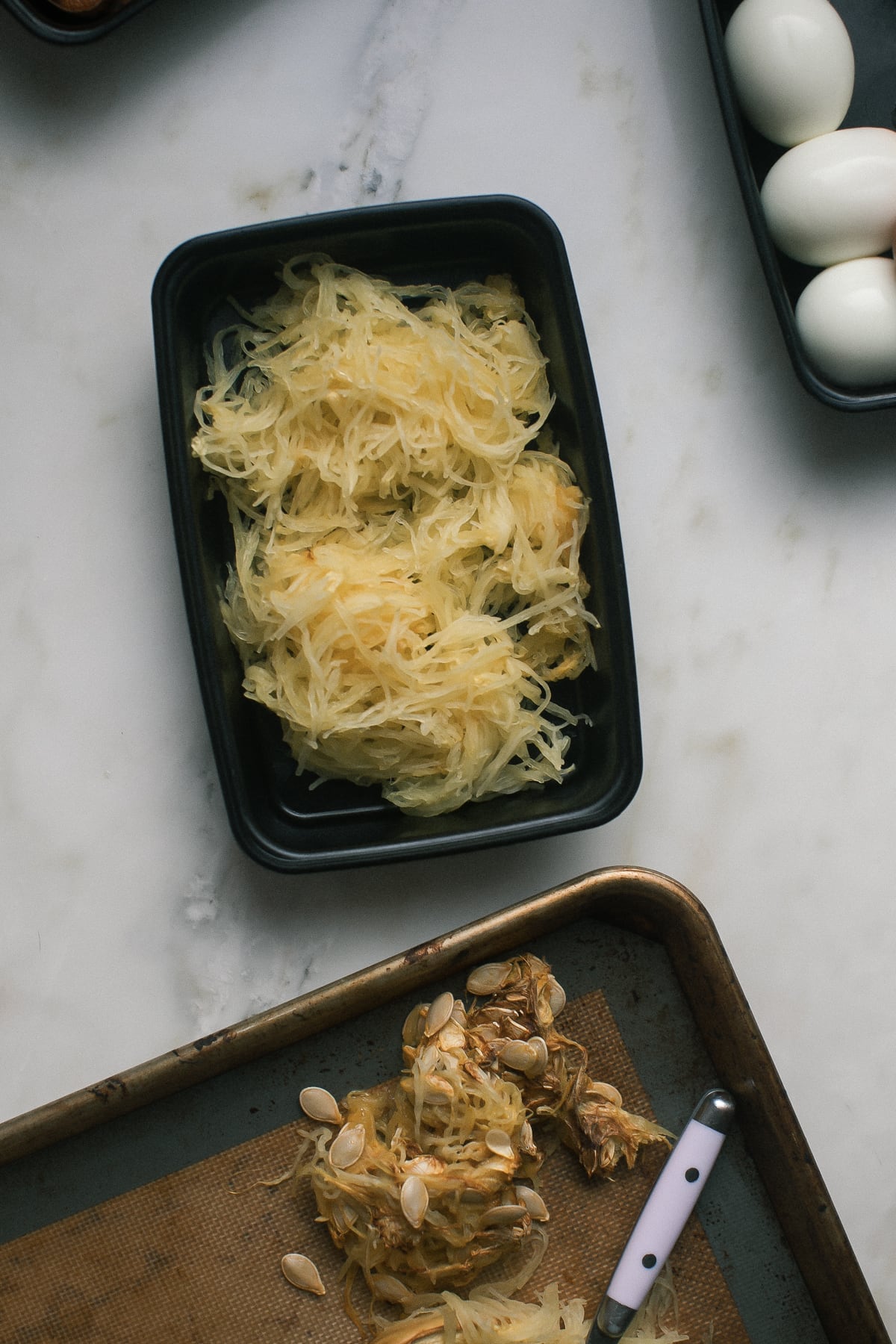 The Guidelines Of Whole 30:
1. No dairy, no grains, no legumes (this includes soy sauce).
2. There is also a limited number of fruit servings a day (I believe it's 2).
3. There are also no treats that are meant to resemble fun things, i.e., pancakes, cookies, French fries, etc., even if they use the approved ingredients from Whole 30.
And that's sort of it. The point is to ween your body off of sugar and other unnatural, processed foods we're typically used to eating.
As a way to cope with this, I think prepping some foods to have on hand each week is super important. Before I started it, I cooked up a bunch of food and some I used all the time and others I didn't like.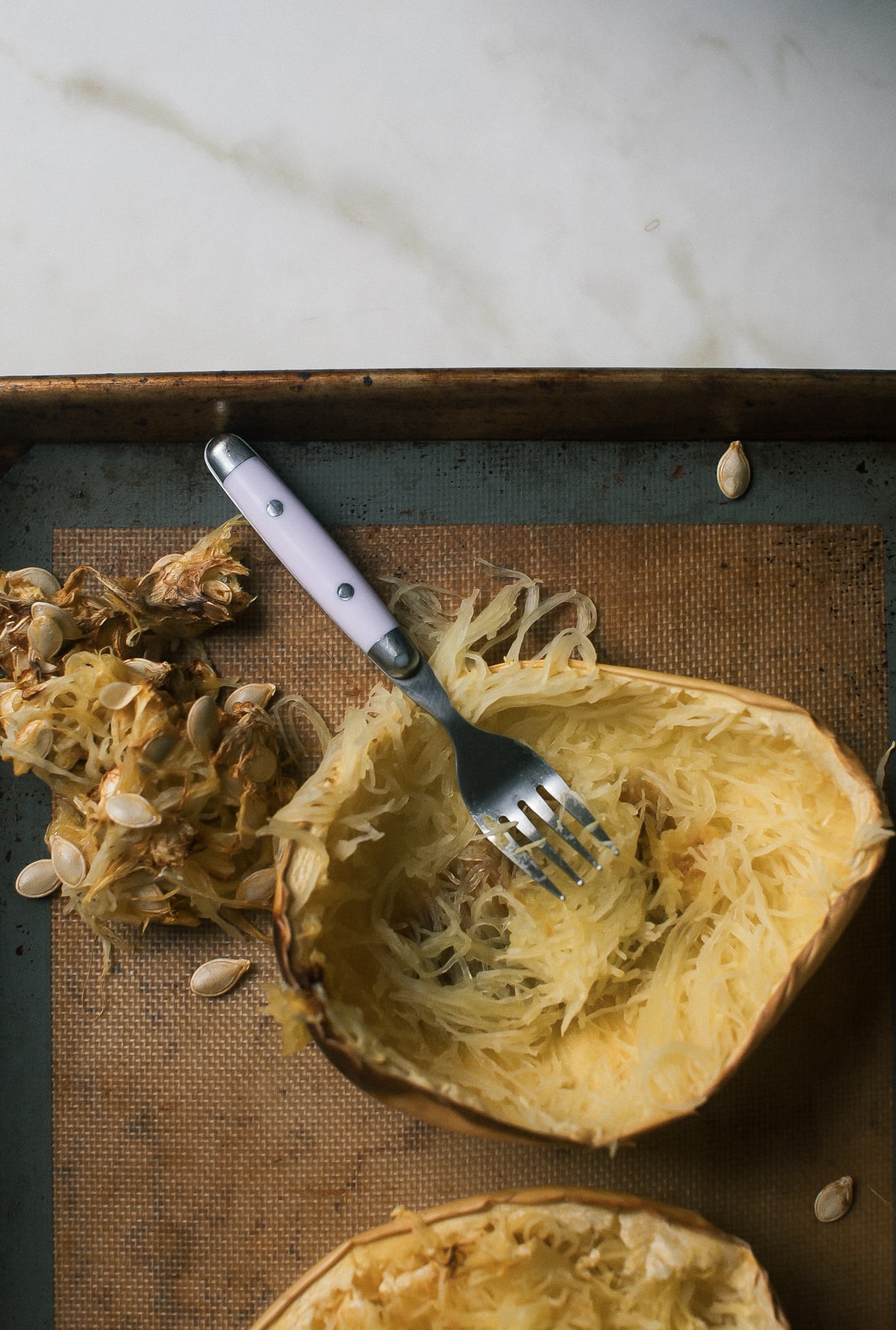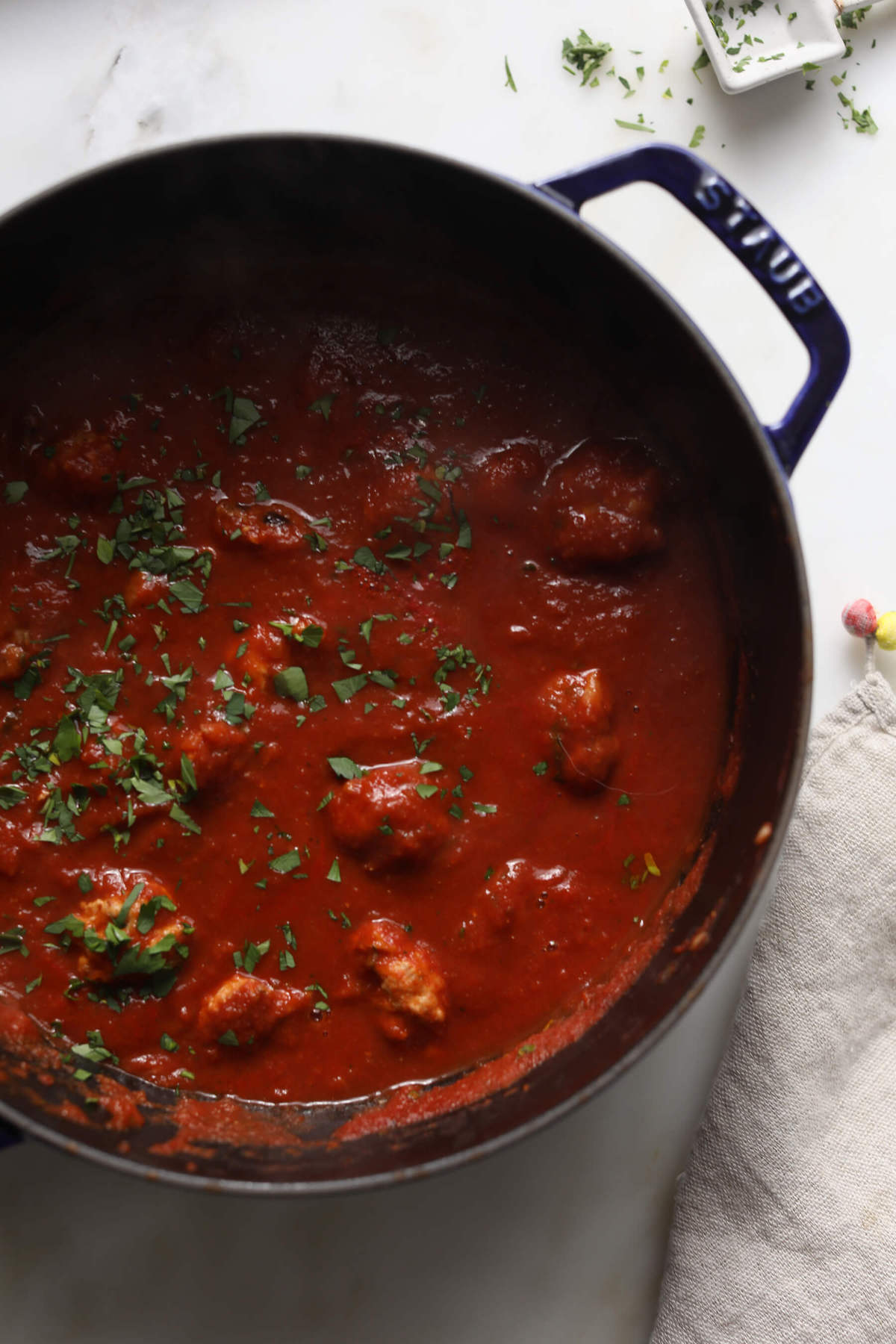 Whole 30 Prep Items I Love!
Spaghetti squash – roast some spaghetti squash, face up (this will help with the moisture), for about 1 hour. Then shred it up and put it in some containers.
Harissa meatballs – I eat these ALL the time. I eat them for a snack, or will eat them for an entire meal on top of the spaghetti squash.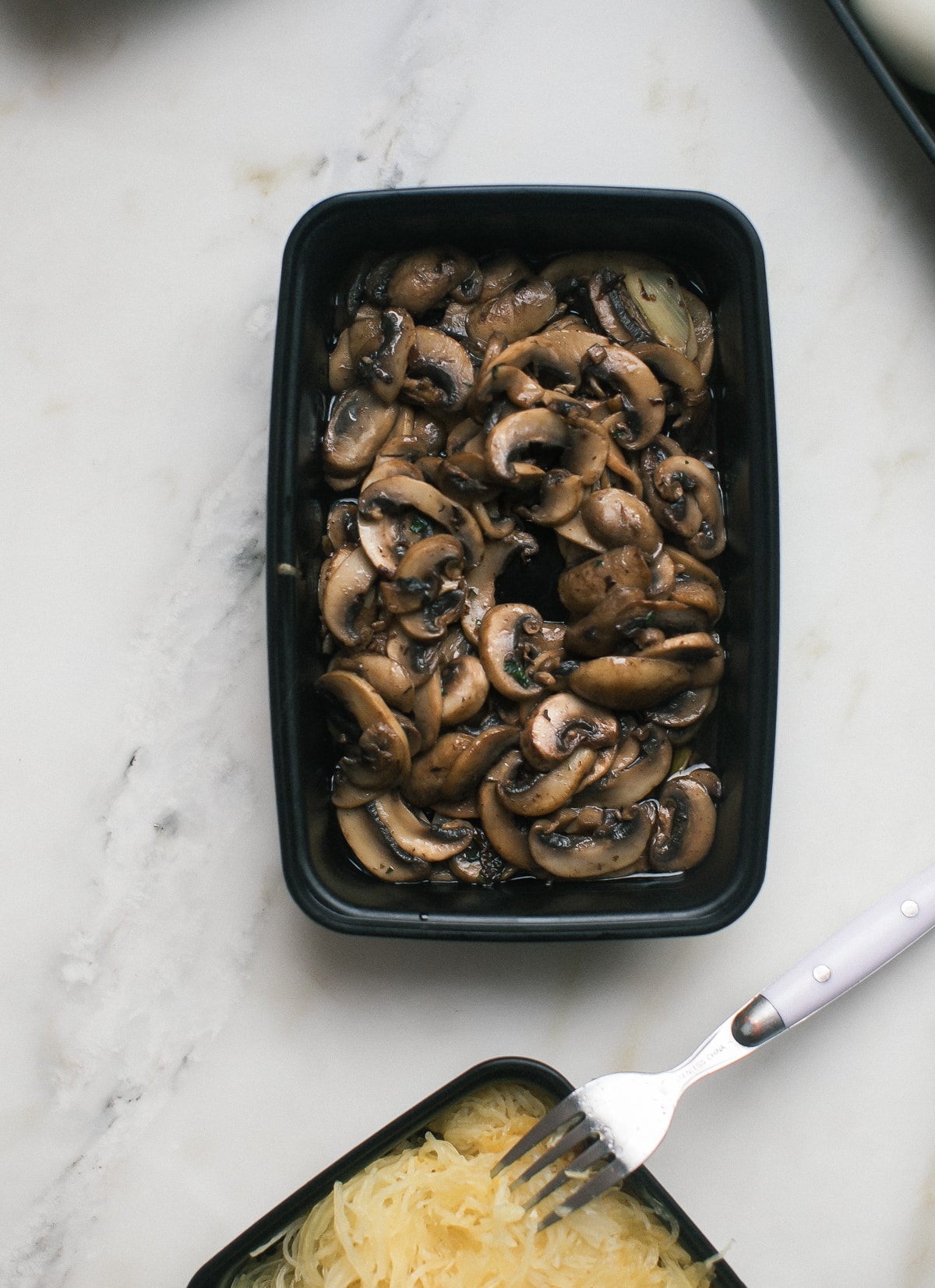 Hard boiled eggs – I love grabbing these to eat with my breakfast. And if I'm starving and feel like I'm crashing, I'll eat this. When I'm having a sugar craving, I try to eat something high in protein instead. It instantly makes me feel better.
Sautéed mushrooms – I love to add these into stir-frys or simply on a bed of spaghetti squash with a hard boiled egg and some hot sauce.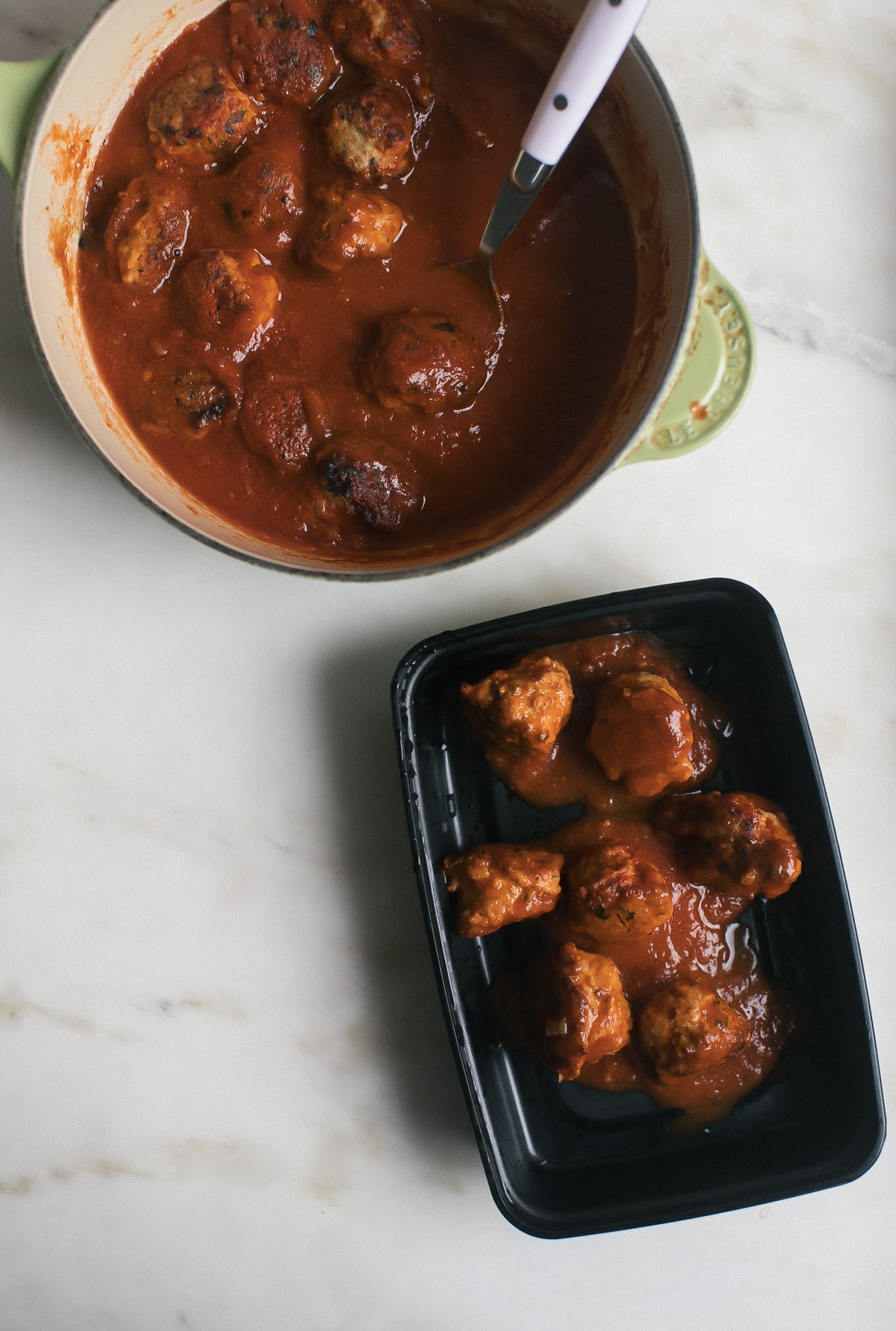 Lemony sautéed artichokes – I cooked some canned artichokes in some olive oil, salt and crushed red pepper until they're crispy and caramelized. And then right before I pull them, I'll squeeze a quarter of a lemon. Super tasty with eggs.
Roasted sweet potato slices – I'll eat these with some eggs or meatballs or mushrooms. They're good to pull from because they're savory and delicious and make me feel a bit full.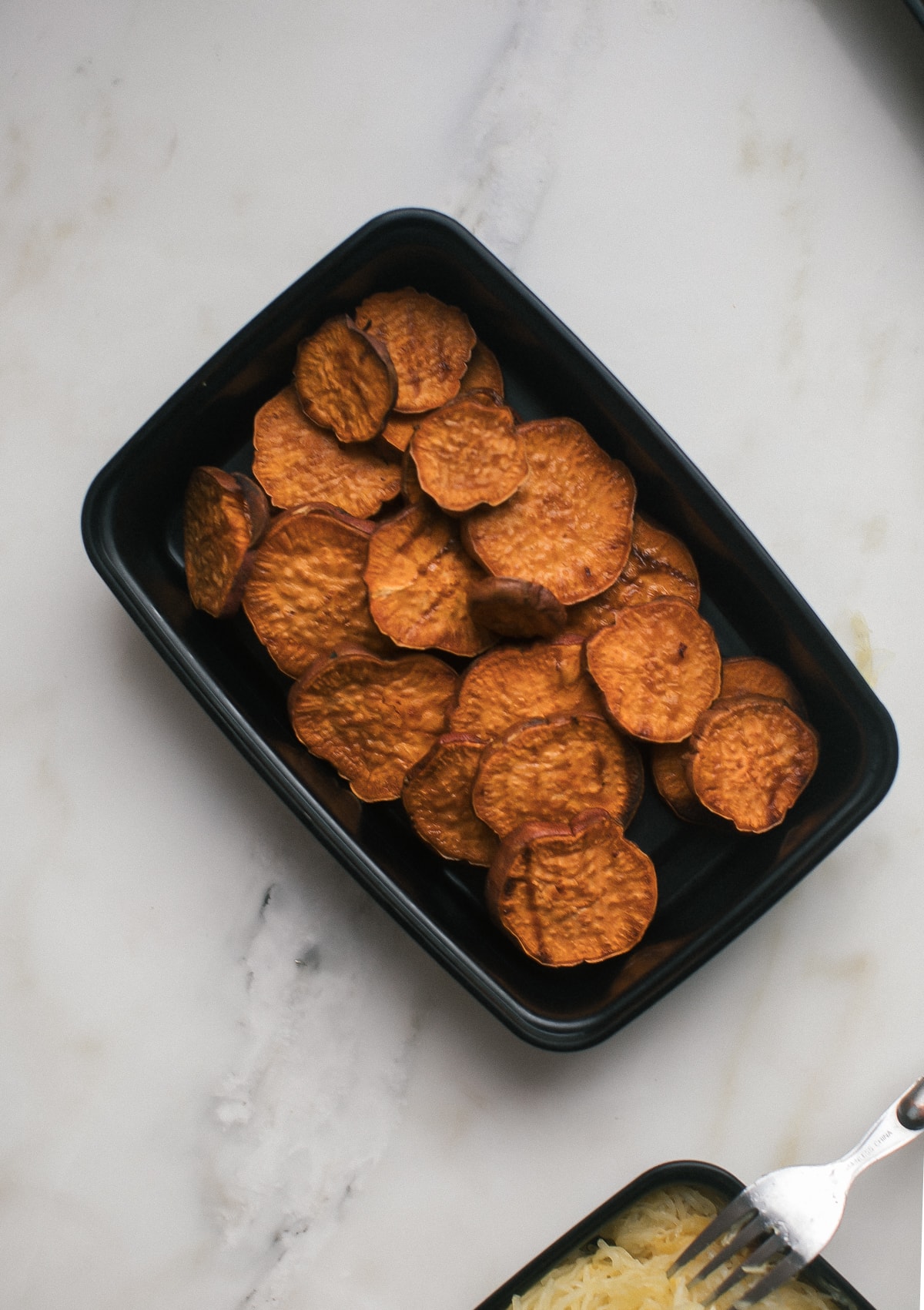 Not All Items Prep Well:
Roasted vegetables like broccoli. I found them to be AWFUL after they sat in the fridge for a day or so. I like my broccoli fresh out of the oven. And this actually goes for all vegetables, really, minus the squash and artichokes and mushrooms.
Peppers. I prepped some padron peppers, thinking they'd be delicious flavor to add…but NOPE. Awful after having sat in the fridge for a few days.
I would also argue and say to not prep TOO much stuff because you can't eat THAT much.
Store-Bought Items That Are Great for Whole 30:
Broccoli rice from Trader Joe's
Frank's Red Hot (normal flavor is Whole 30 compliant).
Coconut aminos (I had no idea what the heck it was before I started Whole 30, but it's actually a great soy sauce substitute; it's made from coconuts and it taste AMAZING. And no, it does not taste like coconut but it is sweet, which isn't my favorite part.
Party chicken wings. I love eating chicken wings so the fact I can eat them for dinner is a total treat and makes me happy.
 A hot sauce that doesn't have sugar (Sriracha has sugar). I accidentally tasted a bit of Sriracha and it tastes SO sweet now that I haven't had much sugar.
Fruit and nuts. I like having a slice of an apple with some almond butter as a snack.
Beverages. I love drinking other things besides water so I loved having iced green tea in the fridge, kombucha and La Croix. It made it nice to grab something to drink with some sort of flavor.
ALSO, if you live a life where you work at home all day, you might want to go out for dinner to you know, just get out of the house.
I found going out for dinner a nice break from sitting at home, craving sugar. It does take some work. I found that going to chain-type restaurants was the easiest because they'll take your psychotic substitutions, where chef-driven restaurants, don't like substitutions (not mad at them for this, Whole 30 is just not a time to eat at them).
Restaurants That Can Be Whole 30 Compliant:
1. Cheesecake Factory – the cheesecakes will look so attractive but don't eat it. I ate a salad with ahi tuna on it. Just make sure the salad dressing doesn't have any sugar. They also have proteins like steaks and chicken that you can have with vegetables.
2. Chipotle – the carnitas with guacamole, salsa and lettuce is Whole 30 compliant. Gonna be honest, the carnitas are way too fatty and salty for my taste. Probably wouldn't eat it again 🙁 The reason why the chicken and other meats are not compliant is that they are cooked in rice-bran oil—who knew!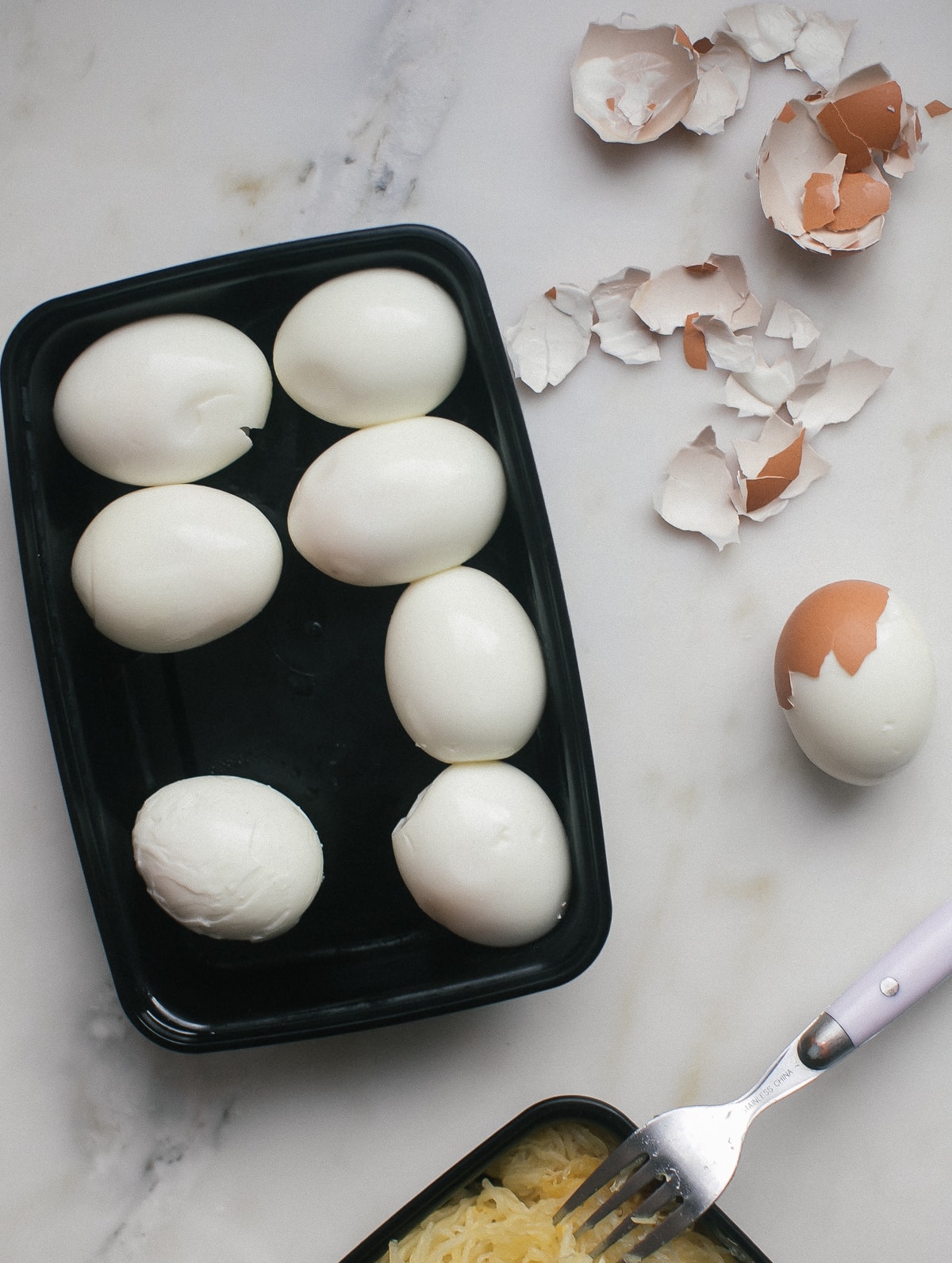 3. Houston's/Alexander's – Protein and vegetables is an option here. Fun fact: I worked at an Alexander's in college. I was the WORST employee.
4. Pollo a la Brasa – Peruvian rotisserie chicken. If there's a restaurant in your city, go! You can eat the yucca, too. Just be sure to call and ask if they put sugar in the marinade for their chicken; some do, some don't.
5. KBBQ – go for the meat that isn't marinaded. A lot of the meats are marinated with a mixture that sugar in it. I got meat that wasn't marinaded and ate this tofu soup (just didn't eat the tofu) and had the boiling egg dish and was super happy.
6. Sweet Green – I believe they're only in larger cities but it's my absolute favorite. I like the guacamole greens salad (I just leave out the tortilla chips). There are actually a ton of options on the menu, you just might have to have them leave out certain things, which they're super happy to accommodate.
Sugar Is Hard to Avoid
The thing you do learn on this diet is that people put sugar in EVERYTHING. It's sort of depressing when you find out all the things you had no idea had sugar in the, does.
The truth is, I do feel a whole lot better. I feel lighter and faster. I don't feel bloated. I've been waiting for my sugar cravings to dissipate until I take on recipe testing baked goods that I can't really eat. I think I have the will power now but totally didn't in the beginning!
I hope you loved this Whole 30 Prep!
And want more Whole 30 Recipes, here are some favorites:
Crispy Sweet Potato with Green Shakshouka
Olive Oil Fried Eggs with Sautéed Garlic Kale
Camarones a la Diabla (minus the rice) 
Peruvian Seco with Cauliflower Puree
Roasted Cauliflower and Turmeric Soup