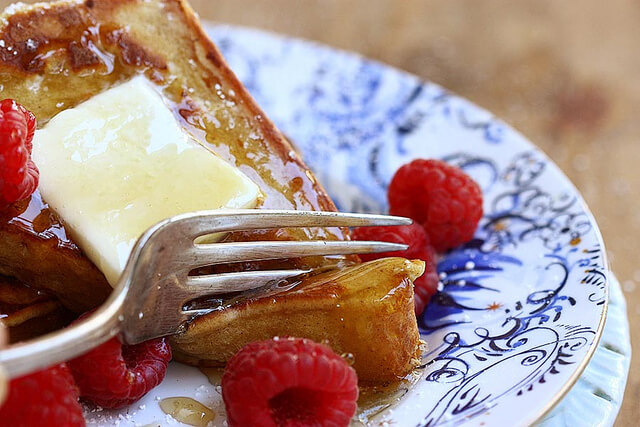 Not sure if you can see it, but there's a crust around that piece of syrupy brioche. Do you see it?
Yeah, that thing is called French toast coated in a thin pancake batter. Breakfast craziness, that's what that is.
So take your eyeballs over to PW's Tasty Kitchen to see the entire thing go down with step-by-step photos. Oh yeah, and you'll get the recipe there, too.